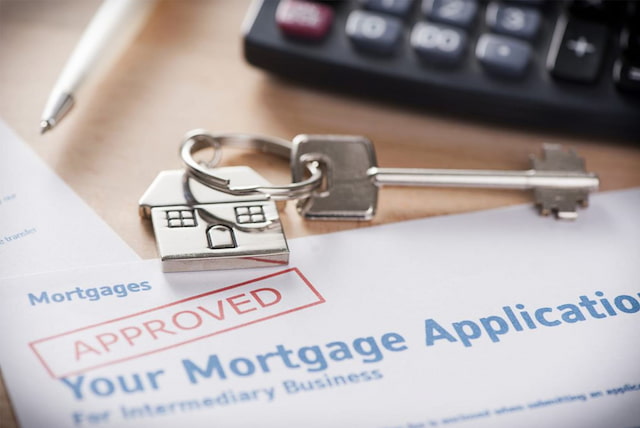 5 Things You Must Do to Prequalify for a Home Loan in Kansas
Out of all of the people who own their own home, nearly two-thirds of them are still paying off their mortgage.
If you're worried about getting your first home loan, you might want to start by seeing if you prequalify for a home loan. The sooner you find out what kind of home you could be shopping for in Kansas, the sooner you can snap up a good deal.
Here are 5 steps to prequalifying for a home loan in Kansas.
1. Understand the Technicalities of Prequalifying
When you prequalify for a home loan, it means that you've had some contact with a bank or a representative. This can be through an online portal, an email, a visit to the office, or a phone call.
After your contact with the lender, bank officials will review your entire financial picture and make sure that you were telling the truth. Some people will stretch the truth about their ability to repay a loan when they're trying to qualify for something they can't afford.
Your income will be scrutinized to ensure that over the course of the period of the loan, you shouldn't have trouble paying it back. They'll look at current debt and how much of your current income that eats up. Lending institutions will consider your assets, including stocks, other property, or savings accounts that you could dip into if you went underwater.
Even if you don't qualify for the loan that you applied for, most lending institutions want your business however they can get it. They might suggest you try applying for another product they offer. Just make sure the repayment amount is comparable and manageable.
2. Find out What It Means For You
There are some advantages to prequalifying for a home loan when you're first putting together your application.
First, it gives you the opportunity to see the loan products that are available and start to get a feel for what would be right for you. You can also get a sense of what size loan you would need for the home you're thinking about. Most people only think about the sticker price and don't consider all of the extra fees or consider the cost of paying interest.
Knowing what's out there informs your shopping and allows you to start looking at what other products are available across Kansas. First-time homebuyers can definitely benefit from pre-qualifying.
If you're working with a realtor, they can benefit from knowing what you qualify for. If they know you can't be eligible for a home, they'll try to show you something in your range. If they see you have solid credit, they'll try to upsell you a bit on something a bit nicer.
Homes are selling quickly in Kansas, so with a pre-approval letter in your hand, the seller will know that you're serious about buying and are qualified. When you see the perfect home, you'll be prepared to make a serious offer with the paperwork to back you up.
3. Know How To Walk Through the Steps
When you want to prequalify for a home loan, you have to follow a certain order of operations. Your first step is to fill out a loan application. This could be done online in a matter of minutes if you have all the information you need in front of you. Otherwise, it could take a while.
Be ready with all of your current financial statements and your latest tax return to help get the ball rolling. You can fill out your loan application over the phone or email if that's available with your bank.
Your application will allow your bank to start plugging in numbers to compare with current interest rates and what kinds of homes are available in your region. If the job market is also booming, the lending institution will also consider that.
They'll sit down with you and start reviewing the process of getting a loan. By the end of your conversation, you'll have all the information you need to move forward with getting a loan or else how to improve your ability to get one.
4. Factor the Costs
This step is a trick because it costs nothing to get pre-approved. Once you and the lender agree to a price, you'll have other costs associated with the loan, but when it comes to prequalifying, you'll owe nothing.
Negotiation with a lender and a seller take some time, so you'll need to be patient. You'll be expected to pay a closing cost and for any "pre-paid" that the lender made on your behalf. If there's a down payment due at closing, you'll have negotiated that, and you'll be expected to pay at that time.
During your first meeting, you'll get an introduction to the entire process. They'll run through the application and help you to look as good on paper as you possibly can.
Once the process is complete, you should know the answer within a few hours.
5. Be Prepared
When you arrive at your lending institution, don't show up empty-handed. You'll need to have paperwork with you to discuss your financial status.
Bring tax returns, W-2s, retirement statements from any types of accounts you have, and anything related to debts or bills. Bring a pay stub or two so that they can do the necessary calculations to determine what you qualify for. If You prequalify for a Home Loan, Act Fast
Prequalify for a Home Loan – Final Thoughts
The worst thing you can do if you are eligible for a home loan is to wait for a great deal. The housing market is booming right now, and when you find a perfect fit, you need to be ready to strike. Just prequalify for a home loan, and you'll have that trusty bow and arrow for nailing a bullseye on the home you've got in your sights.
If you're ready to put together your preapproval letter, make sure you follow our guide to doing it right.