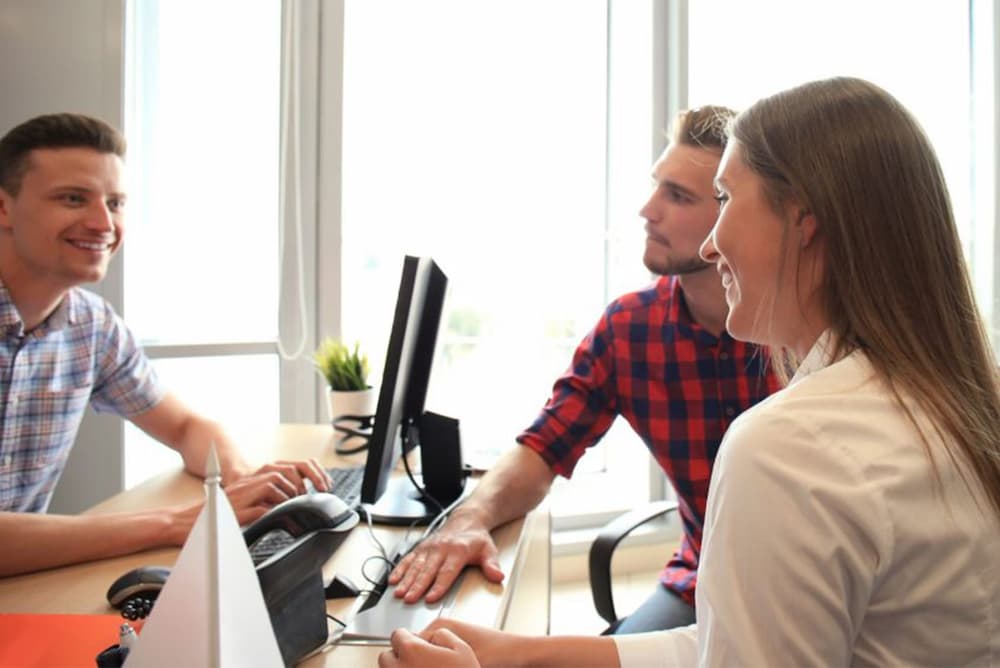 8 Questions to Ask Your Loan Broker Before You Apply
There are many reasons you may be taking out a loan. Perhaps you're purchasing a new home or want to invest in new properties. Regardless of the reason, loans can be a very stressful process for most people. Finding a great loan broker can make all the difference in your process.
Applying for the right kind of loan can benefit you. It can also impact you negatively for years to come. Working with a broker can often assure you the best rates and the best fit for your situation.
There are many ins and outs when it comes to loans. There can be a lot to read in between the lines, not to mention a lot of jargon that is lost on the non-pro-loan mind.
We've compiled a list of 8 essential questions you should ask your broker when applying for a loan.
1. Ask About Incentives
This is especially important if you are buying a home for the first time. Buying a home can be just as overwhelming as applying for a loan. That's where a loan broker comes in handy.
Ideally, a loan broker will have a lot of different options to show you when you start your application for a loan. There are programs for first-time home buyers. There are also grants that offer substantial financial help to someone wanting to purchase their first home.
Your broker will know the details of these programs and grants. They can help you apply and qualify for them. Not only can this substantially reduce your monthly payment, it can also help you put more money towards your initial down payment!
Ask your broker about FHA loans, USDA loans, VA loans, the Good Neighbor Next Door Program, and other possibilities for discounts.
2. Ask What Is the Best Plan For You
Should you do a 30-year fixed rate? Or is a 15-year fixed rate with a higher monthly payment better for you? Ask your broker about the best options for paying less interest over the years.
A thirty-year will give you the security of knowing your rate will be constant throughout your loan term. This rate will be the same every month and allow you to budget accordingly.
However, you'll be paying that payment for thirty years.
Ask your broker if your financial situation will allow you to pay more on a monthly basis, therefore paying your loan off quicker. This will create a lower total interest paid over the years.
An ARM is another option when it comes to loans. The bad news is they are adjustable, and the rate can rise when your term is up.
The good news: you can pay a low ARM rate for the first 5-7 years of your loan. You can then refinance and get out of that loan before it climbs too high.
3. How Much House Can I Afford?
Your loan broker can be a great source of help when it comes to deciding on an affordable home price.
Your total debt payments shouldn't be more than 36% of your income.
Your broker should heavily consider your debt including student loans, credit cards, etc. Your loan broker can help you come up with a fantastic monthly payment you will feel comfortable paying every month.
3 Do's and Dont's when applying for a mortgage
4. What Is PMI?
Ask your loan broker about private mortgage insurance. It's a type of mortgage insurance that you might need to pay if you have a conventional loan.
However, PMI protects the lender, not you.
There are ways around PMI and your broker may be able to help you out in this area. It can be a good thing if you need to buy a house and you don't have the 20% to put down on a new home. PMI might allow you to still buy a house even without the full down payment.
However, you'll be paying a higher premium on a monthly basis for it. Ask your broker for the best possible situation when it comes to PMI.
5. Ask if Your Broker Has Secured Loans
This is especially important if you are in a big city.
If you want to purchase a condo in a building that is mostly owner occupied, check to see that the broker you are working with has secure deals in that condo association.
Many co-ops and condos that aren't more than 50% owner occupied are very difficult to get a loan for. If your loan broker has worked with the building, management and loan officers pertaining to the co-op before, you'll be a shoe-in.
6. Ask About What's Necessary
Ask your broker what ducks you need to have in a row for a speedy loan application process. Consider your FICO and general credit score. Ask him what tax returns, bank statements, pay stubs and debt information will be necessary for your loan.
7. Ask Why You Should Use A Broker At All
Make sure and ask your broker why you should be using them at all. Consider all of your options. Make sure they can offer you the best interest rate, discounts, and incentives on the market.
The market changes constantly and it is the broker's responsibility to be aware of the changes to help you stay ahead of the curve.
Using a broker can save you a lot of money in the long-run by securing you the lowest rate from the get go.
Finding the best rate on your own can be difficult because it's hard to be aware of how and where you can get the lowest rate.
8. How Quickly Can We Close?
The truth is, loan brokers can close the loan quickly for you.
There are so many closing costs and procedures when applying for a loan. Brokers can speed up this process with their savvy experience and get your offer on the table. Ideally, they can get you inside the home of your dreams faster.
Work With A Loan Broker
Ready for the most efficient interest rates for your bank account?
Want to find an optimal loan for your situation? If so, get started on a mortgage quote to see what you can qualify for.