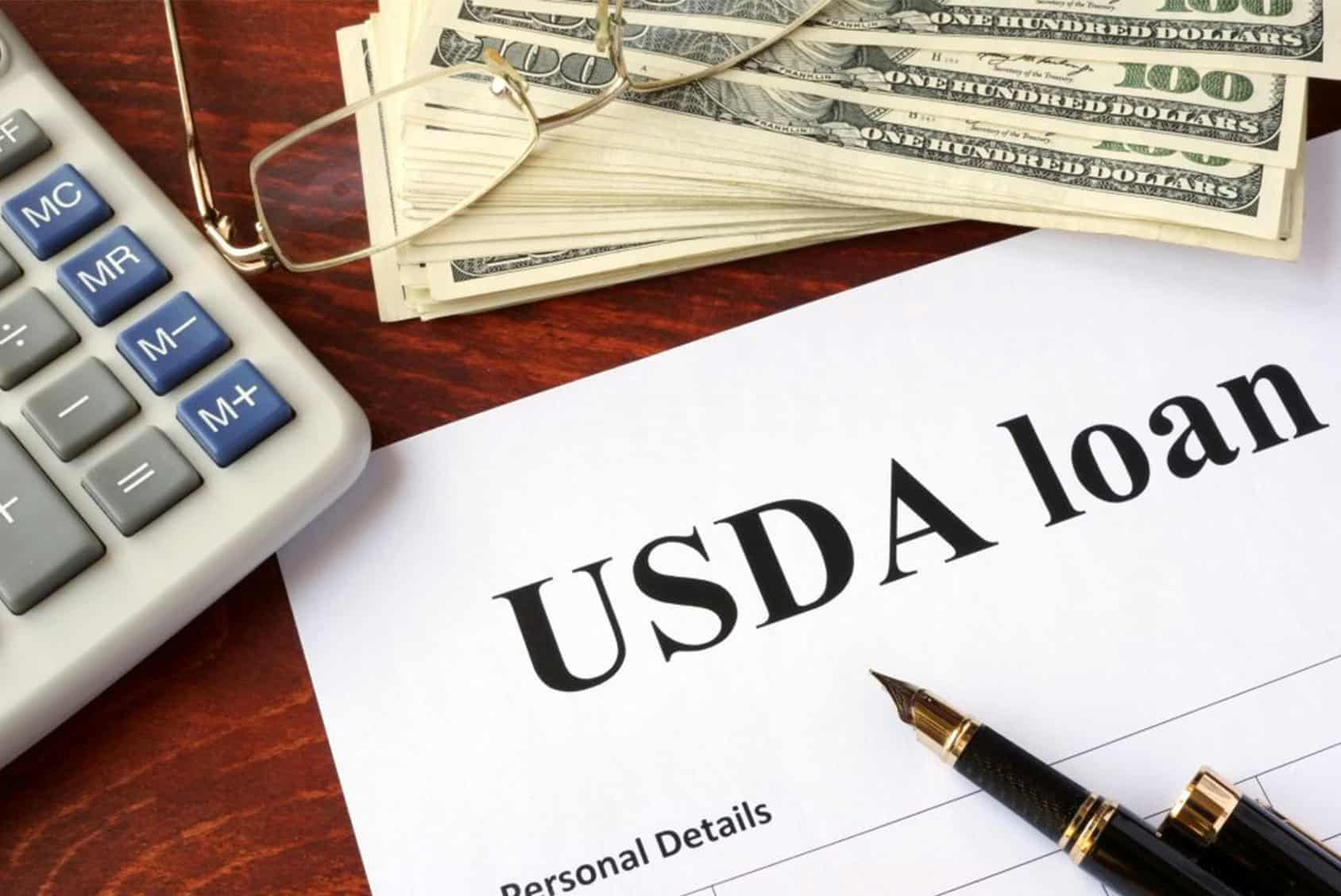 Everything You Need to Know About USDA Loan
The housing market and mortgage rates are hot topics these days. Chief among them are USDA loans and USDA loan rates.
What is a USDA loan? Why is it important to know what one is? And what about USDA loan rates?
Read on to find out.
USDA Loan Rates And Information: What Are USDA Loans?
The United States Department of Agriculture (USDA) launched a program aimed at developing rural communities. This program is often referred to as the USDA Rural Development program or USDA Rural Housing Loan program.
The program sounds like it benefits only farmers and other people who live far away from urban areas. Don't be fooled by its description, though. The program is designed to help all communities not considered densely populated.
In fact, nearly every area in the United States qualifies for USDA loans. The only areas that don't are big, urban cities such as New York and Washington D.C.
How USDA Loans Work
The involvement of the USDA makes loans taken out under the program sound complicated. They actually aren't.
USDA loans work like any other loan. Loanees must qualify and get approved by a local lender (such as a bank). The lender handles virtually all aspects of the loan transaction, from application review to the actual loan.
The only aspect of the loan that the USDA participates in is approval. All loans must receive a stamp of approval from the USDA before they can go into effect.
Find A Home
Every loan application requires lenders to list a reason for the loan. Your reason is to buy a home.
To validate that reason, you must first find a home you want to buy. Newspapers and online listings such as Craigslist are excellent places to start the house shopping process.
Additionally, make sure any homes in which you are interested are in USDA-approved areas. You will likely have to ask the seller — be it the owner, a realtor, or a real estate agent — for this information.
The Application
To receive a USDA loan, you must first find a lender that offers USDA loans. Don't worry about not being able to find one. Most lenders offer this kind of loan.
Once you have found a lender, you fill out an application as you would for any other loan.
Pre-Approval
The lender must pre-approve your loan prior to sending it to the USDA for final approval.
The lender will look at a variety of information to determine if you pass the pre-approval stage. Your income bracket, credit, and employment status will be taken into consideration. The lender will also have your potential home appraised.
If you receive pre-approval, you will get a letter from your lender stating you were pre-approved. Hold on to this letter. If an issue should come up later, that letter will be your proof of pre-approval.
Full Lender Approval
During this stage, the lender adds your prospective home's information to your loan file.
After the addition, they do one final review of your information as well as the home's information. Then your file and loan documents are sent to the USDA.
Final Approval
The USDA reviews your entire file during this stage. It checks into your background as well as the home that you want to buy.
If everything checks out, your loan documents will receive a stamp of approval.
Closing
After the lender receives your approved documents from the USDA, it will arrange a meeting with you. During this meeting, you will sign your loan documents.
The documents may take a few days to go through. At the end of the process, though, the house will officially belong to you.
Benefits Of A USDA Loan And USDA Loan Rates
USDA loans have many benefits that make them more attractive than a regular home loan.
For starters, they typically don't require a down payment. If they do, the down payment is less than usual.
The most common reason for having to pay a down payment on a USDA loan is income. If you can pay 20% of the overall loan, you'll be required to pay a down payment.
In fact, the only other home loan on the market that doesn't require a down payment is a VA loan. To qualify for a VA loan, you have to have served in the military.
Additionally, USDA loan rates are lower than other mortgage insurance rates. They are also more lenient when it comes to credit scores.
Qualification For A USDA Loan
Although USDA loans are less stringent in some ways, they're more stringent in others.
Both the lender and home must pass lender and USDA review in order to be approved. The qualification guidelines for lenders and homes place restrictions on who and what can qualify.
Home Qualifications
The home must be located in a rural area per the USDA's guidelines. According to those guidelines, the USDA considers rural areas with fewer than 2,500 people to be rural. It also classifies urban areas that have more than 2,500 people but fewer than 50,000 as rural.
During the appraisal process, your lender will make sure the home is safe and livable. It will also make sure that the home meets the USDA's property requirements. If an issue is found, the issue will need to be addressed and corrected before the closing.
Additionally, the home must be just that: a home. Despite the fact that the loan is covered by USDA policies, agricultural property is not covered.
The home must also be your primary residence.
Lendee Qualifications
Many lenders believe you have to be a first-time home buyer in order to qualify for USDA loan rates. That simply isn't true. It doesn't matter how many homes you've owned in the past.
However, you cannot own a safe, livable home that is close to the home that you are buying.
There are also income limits. You can make over the average income in your area, but not by a lot. The limit increases the larger your family is.
You should keep in mind, though, that your entire family's income is taken into account. If you have a couple of children who teenagers and they both work part-time after school, their income is counted with yours. It doesn't matter if they are in school or if their names are on the loan.
Need More Information On USDA Loans? Contact Us!
At Metropolitan Mortgage Corporation, we understand that the home buying process can be complicated and convoluted. For our customers' and readers' benefit, we offer a variety of online resources about USDA loans and other financing options.
To learn more about USDA loans, please feel free to contact us today!