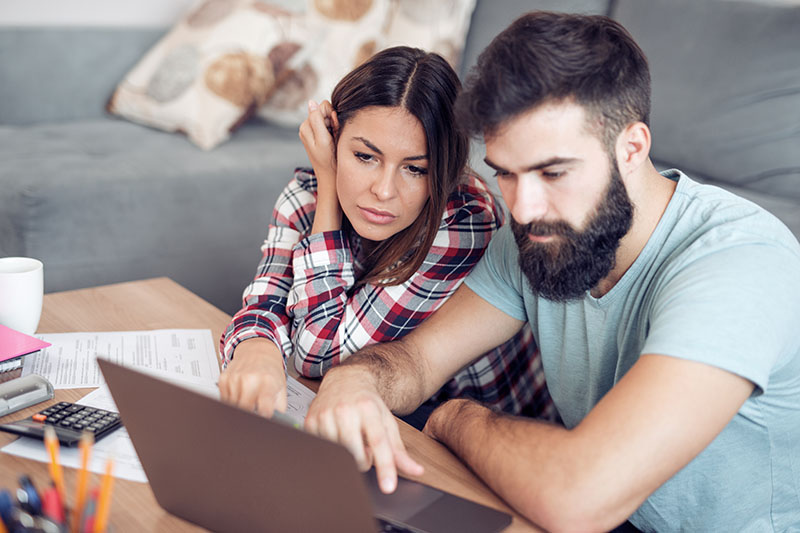 Excuses Not To Refinance Debunked
Mortgage interest rates today are very low as compared to some years ago. These low interest rates often tempt people to refinance their home mortgage. However, there is so much misinformation around refinancing that people hesitate to move forward with the decision. Speaking to an experienced mortgage lender can help clarify any doubts you may have about refinancing.
For most mortgage holders, there should be no reason not to refinance their loan. Most of the reasons that you hear against refinancing may not even be true. Let us look at some of the common excuses not to refinance and find out whether they are true.
You Require Cash To Refinance
Many people think they need to have extra cash on hand to initiate loan refinancing. While there are closing costs and fees involved, you won't have to pay these in cash when you refinance. In most cases, these fees will be rolled into your new loan without any additional cash requirement on your part.
You Will Lose Your Equity
People often think they will lose the equity built upon the property if they refinance. This is not true with a normal refinance. Refinancing your loan to get a lower interest rate will not affect your equity. Equity is based on what you owe versus what your home is worth. Your home's equity will be affected only if you add to your loan principal, as you would during a cash-out refinance. Just reducing your interest rate, removing mortgage insurance, or reducing your loan term will not affect the equity in any way. You can make use of the current competitive rates and still build your equity. This equity can be useful in the future if you need to access cash or if you want to make a down payment for a new home.
You Need To Reset Your Loan Term
Imagine you have been paying on your mortgage for many years, and then suddenly you are told that you have to start all over. Since you would have paid a lot of interest up front, it is not nice to start again. While many people feel they will get trapped in this situation if they refinance, it is not true. You will not have to reset your loan term back to its original tenure when you refinance. You can refinance your loan for the term that is left on your current mortgage. If you want to, you can refinance for a longer term, but you will not be required to reset the term in most cases.
There Hasn't Been Enough Gap Since Your Last Refinance.
If you have stayed in your home for several years, then chances are you have refinanced at least once. Mortgage rates have been consistently decreasing over the years, and you would have probably wanted to take advantage of the lower rates at least once before. Because you have done it once earlier doesn't mean you cannot do it again. In fact, you may be able to refinance as soon as six months after your previous one. You can take advantage of a new loan program without having to wait too long.
It Involves Too Much Work
You must always consider all the work involved before choosing to refinance your loan. Getting your original loan involved a lot of paperwork, investigations, and appraisals. Ideally, you would not want to go through the same amount of paperwork again. Most people don't realize that refinancing a loan requires a lot less paperwork than getting a new loan. You may not require income verification or appraisal, depending on your lender's requirements. While it will still involve some work, you can take the help of a good mortgage broker to deal with it. Besides, any running around that you need to do will be worth it. Some amount of running around today can help lower your interest rates through your remaining mortgage.
You Cannot Move Short-Term Debt Into Long-Term Debt
Credit card rates are almost three times the rates of mortgages. That interest also compounds faster, making it difficult to pay off the debt if you make minimum monthly payments. If you relate to this, you can consider a mortgage refinance to consolidate your debt.
Consolidating your debt into your mortgage and using equity to pay off the high-interest charges can be a viable solution if you have large amounts of debt. But you must ensure to stay out of debt in the future.
Refinancing Investment Property
You Cannot Refinance If You Were Rejected Once
Many people think they cannot refinance because they have been rejected once. But this is not true. Depending on the cause of rejection, you could correct certain problems in your paperwork or situation and apply again. It is important to understand why you were rejected in the first place to get the problem fixed. Some of the reasons why you may be rejected for a refinance include:
While you met the requirements of the federal agencies, you did not meet the particular expectations of a certain lender. Some lenders may have more restrictive requirements or expectations than others.
You got rejected because your credit score was very low. Improving the credit score and applying again can solve this problem.
You got rejected because your equity in your property was very low because of a faulty appraisal. However, a fresh appraisal from a different lender could give different results.
You got rejected because your debt-to-income ratio is too high. But if you have the means to reduce this, then it can open up options.
Now that you know most of the information floating around about refinancing is not true, you can consider refinancing your mortgage. Visit Metropolitan Mortgage Corporation online for more information about refinancing your mortgage. We have worked in the mortgage lending industry for years and have immense knowledge on the subject. We will give you all the information you need and will guide you through the entire refinancing process. Contact us for a free personalized quote today!
Metropolitan Mortgage Corporation
7280 NW 87th Terrace Suite 200
Kansas City MO 64153
855-313-2480
Social accounts