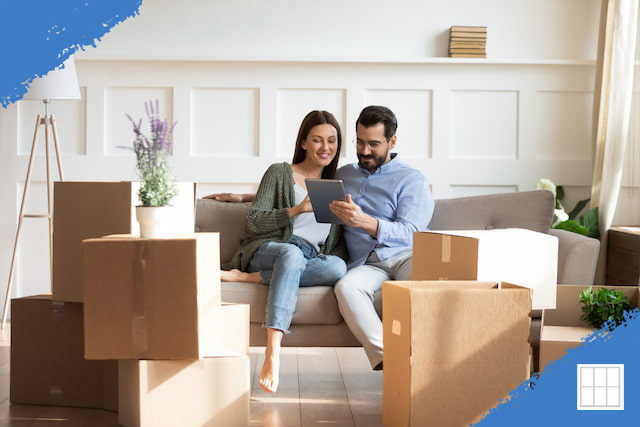 Buying a House: 10 Key Financial Questions to Ask Before Buying
Buying a home is an exciting time involving some very important decision-making. On one side of the matter, you are choosing a place to put down roots. It should be a house you find personally charming, that you love to live in, and a design that is well-suited to your family and lifestyle. On the other hand, you are building a foundation of your household budget for 10-30 years. Your mortgage, the rate you lock in, the price on the home, and the repayment amount every month will define your financial existence, and possibly that of your spouse. So as you approach your big house-hunt, comparing kitchen styles and counting bedrooms, it's also important to fully prepare your financial view of the home-buying process.
Many home-buyers are surprised by things like the added necessary monthly cost. Such as, home insurance, private mortgage insurance (PMI), property tax, and (often) HOA fees. Some are surprised by the expense of closing costs. You can avoid all these pitfalls and plan for the perfect balance of savings, income, and home pricing so that there are no surprises. Then you can glide into homeownership as easily as signing a few documents and calling the movers.
Here are the ten key financial questions to ask yourself before buying a house so that money is no object within your planned and honed buying strategy.
1) How Should I Prepare My Home-Buying Budget?
Start by making a list of all the expenses a home buyer typically pays during the purchasing process.
Size of the Mortgage loan
(sometimes add calculated renovation costs here)

Minus the down payment amount

Closing Costs

Escrow

Technically an earnest deposit

Title check
Home Inspection(s)
Legal support
Notarization
Misc

Monthly Homeowner Expenses

Property Taxes
Utilities
Homeowner's Insurance
Private Mortgage Insurance (PMI)

If your downpayment is less than 20%
Until your equity is above 20%

HOA Fees (very common)
Regional variations

Annual Homeowner Expenses

Maintenance and Upgrades

Calculate 1% of the home's value every year
Save what you don't spend for big replacements like the roof or AC
2) Is My Credit Score Ready to Buy a House?
Conventional loan standards are looking for a 620 credit score or higher to buy a house. It's also well-known that a higher credit score will generally yield lower interest rates on your mortgage. This is due to the credit score/risk calculation. Lenders use this number to estimate how likely someone is to reliably pay back the mortgage, a process known as underwriting.
If your credit score is high, then you're in a good place to buy a house – but you could always benefit from the boost of a higher credit score. High or low, the good news is that it's fairly easy to start building your credit score. Especially if you give yourself about a two-year head start while also saving up a larger downpayment to increase your home-buying power and/or larger initial equity.
3) How Can I Choose the Right Real Estate Agent?
Choosing the right real estate agent is also essential to your home-buying finances. The help they provide you in finding a home and negotiating is very financially relevant.
So it's important to decide what you want in a real estate agent. Look for someone who is very familiar with the area and the price-range of house you are looking for. You also likely want someone who understand your house-hunting goals and can enthusiastically help you fulfill them instead of trying to change your mind. You can also look for someone whose local clients speak highly of them and you like the testimonial stories that have been shared.
When interviewing, be sure to ask real estate agents what their negotiation strategy would be. In addition to, their read on current home prices that fit your desires.
4) Should I Buy a New Construction, Move-In-Ready, or Customize a Fixer-Upper?
The current housing market is in a very interesting place right now. The housing shortage has spotlighted homes on both sides of the move-in-ready spectrum: new constructions and fixer-uppers. A new-construction home has the benefit of modern materials, eco-friendly design, and everything still under warranty. Many recent new constructions are also reasonably priced for the current market.
Move-in-ready existing homes are the core of the housing market and the most common, but prices have recently soared and are only starting to stabilize, so many homebuyers are considering other ways to buy a house.
Fixer-uppers are homes with good bones that are not currently move-in ready. They may need some renovation before they can be. If you want to create your dream home, you can buy a fixer-upper and include the cost of pre-estimated renovations in your financial calculations. A lower-cost house and custom renovations has dream-home potential.
5) What Will My Mortgage Rate Be?
The mortgage rate determines how much you will pay the bank — over time — to take out the loan. Lower mortgage interest rates create a more affordable home purchase, and vice versa. So locking in a favorable mortgage rate or timing your home purchase for a lower national interest rate can influence your financial experience both now and as a homeowner for the duration of the loan.
6) "How Much Will Home Insurance, Property Tax, PMI, and HOA Fees Cost?"
Don't forget to calculate for the necessary monthly expenses associated with being a homeowner. Most people have the idea of living rent-free, but owning a house does have a monthly cost.
In addition to your monthly mortgage payments, you will also need to have homeowner's insurance, pay local property taxes and – of course – pay your utilities. In addition, if your downpayment and/or equity is less than 20% (most first-time homebuyers), you will also need to cover private mortgage insurance PMI. If you, like many, found the right house inside a new construction development or an existing community, there will likely be HOA fees as well.
7) How Much Will Closing Costs Be?
Closing costs for the homebuyer are smaller than for the homeseller, but there are a few.
First, calculate for your earnest deposit that is put down when your bid is accepted – about 1-3% of the home's price.
Next, ask your real estate agent to help you estimate the closing costs. Such as, title checks, title changes, lawyer and filing legal fees, notarization, and any licenses or other minor homeowner closing costs you may need to cover. This is usually less than 3% total of the home's value, but varies.
Your real estate agent will be paid out of the seller's closing costs, unless you negotiate differently.
8) What Will My Finances & Lifestyle Look Like After Buying the House?
As you finish your calculations, take a look at where all this leaves your income to expense ratio after you become a homeowner. No one wants to move into their first house without leftover in-pocket for furniture or left monthly for groceries and gas.
Make sure you have enough in savings left after escrow, down payment, and closing costs to cover moving expenses and a set-up budget for the new house.
Make sure you have enough after mortgage, insurance, property tax, HOA, ext. expenses to live comfortably as a family each week and month.
This process is how you can really determine "how much house you can afford."
9) How Much House Can I Afford Now or In the Near Future?
Now, you're finally ready to take a look at the housing market and decide how much house you can afford with your current finances, and whether 6-24 months from now.
Approaching a realistic look at your home-buying financial position, where do you stand? Most homebuyers who do this initial calculation realize that they could afford a lot more house. Or secure a much better deal – with just a little time intentionally raising their credit score and pouring just a little more into savings.
10) How Do I Secure the Right Mortgage for Your Home Buying Plans?
Are you ready to talk about finances with a mortgage loan agent? Here at the Metropolitan Mortgage Corporation, we're ready to help you take a deep, complete look at the financial path to homeownership. We will build a mortgage that will become the foundation of your financial future. Contact us today to learn more and take a critical step forward toward buying a home.