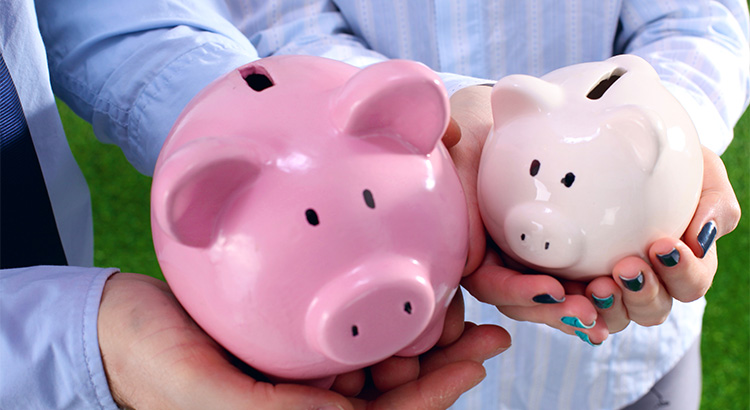 Johnson County Down Payment Assistance
Update: The Johnson County Down Payment Assistance Program is not accepting new application effective March 27, 2017 until further notice.
Johnson County Down Payment Assistance (Kansas).The Program is designed to assist low-to-moderate income Johnson County residents or persons who have been employed for at least two consecutive years. Down payment/closing cost assistance is available towards the purchase of a home. The Program is made possible through the HOME Investment Partnership grant. This grant is awarded to Johnson County by the United States Department of Housing and Urban Development.
What are the program features?
Down payment and closing cost assistance not to exceed $10,000 in the form of a deferred loan. Qualified participants will be granted a loan subject to availability of funds (the amount to be determined at Johnson County Housing Services' discretion).
The home must be purchased in Johnson County, Kansas.
The home must be inspected by Johnson County Housing Rehabilitation Specialist and pass Housing Quality Standards. (This does not replace a mechanical, electrical, or termite inspection which is not mandatory, but highly encouraged.)
An environmental review is performed on the potential home to be purchased upon submission of the address to the Johnson County Housing Services office. Therefore, If the home is found to be in a flood zone, the home will be determined ineligible and the applicant would not qualify to receive down payment assistance for this purchase.
Homes built before 1978, require a lead-based paint report is required. In addition, a real estate sales contract must be submitted to Johnson County Housing Services. This report must reflect either that lead-based paint was not present at the time of the inspection or that lead-based hazards were present but have been remediated and a lead clearance was received after the remediation took place. See Lead Brochure
Additionally, there are requirements of buyers purchasing within 2,500 feet of the Johnson County Executive Airport (the Airport Clear Zone). Homebuyers are required to execute an affidavit acknowledging the proximity of the property to the airport.
What are the eligibility requirements?
Eligibility Requirements:
Household income has to be less than the following income limits for household size based on gross income. Income limitations are based on HUD's published median income guidelines. Guidelines are for the Kansas City Metropolitan area (MSA: Kansas City, MO-KS):
Household Size  |  Income Limit
1 person | $40,800
2 person | $46,600
3 person | $52,450
4 person | $58,250
5 person | $62,950
6 person | $67,600
7 person | $72,250
8 person | $76,900
Intends to own and live in the newly purchased home for at least five (5) years. Home must be used as a principal place of residence.  If the house is sold within the first five (5) years, the homebuyer will be responsible for repayment of the pro-rated balance of HOME funds (homebuyer's assistance). The rate of forgiveness is 20% each year for five (5) years using a full calendar year. For example, if you purchased a home on 9/21/13 you would not be completely forgiven of the debt until 9/21/18. If the homeowner does not sell the house within this time, the deferred loan will be completely forgiven.
Other Requirements for Johnson County Down Payment Assistance:
Mandatory homebuyer education training provided by a HUD approved counseling agency. Requires a minimum of 4 hours of education and a Certificate of Completion. Accommodations will be made for those with accessibility issues.
Property must be a principal residence. (Person receiving assistance must live at the residence purchased.)
If you currently own a property, it must be sold before the final approval of assistance is granted.
Must carry homeowner insurance equal to or more than the value of the property plus the Homebuyer's Assistance amount and provide documentation upon renewal period for the duration of the affordability period to Johnson County Housing Services.
The homeowner/applicant must occupy the home within 30 days of loan closing.
Buyer must not have more than 30% liquid assets or equity transfer of total purchase price of home;
Must provide a down payment investment towards purchase price of home that is equal to 1 percent of sales price or $500, whichever is greater.
Total House Payment – PITI (Payment, Interest, Taxes and Insurance) plus recurring debt cannot exceed 38% of gross income.
 The maximum purchase price will be determined by the documented income.
Johnson County Housing Services reserves the right to deny funding to any applicant whose income, debt, credit, etc, do not meet our local requirements.
The Johnson County Down Payment Assistance Program is not currently accepting new applications. Please check back periodically for fund availability.
Other Related Articles: