Mission, KS, lies on the old trail to the West, where people stopped and refreshed in its springs. Today it's a developing rural area close to the Kansas City Metropolitan Area. Many home offers are available for people who wish to buy property in Mission, KS. The Mission mortgage industry is also blooming, giving middle-income borrowers to find their suitable and affordable home to shelter their families.
Metropolitan Mortgage Corporation is the right place to find a home mortgage in Mission. Some of the home loan options we offer could give locals more chances to finance their dream house and repay it with suitable terms for them.
Veterans who wish to buy property in Mission could benefit from the VA loans available at Mission mortgage lenders like Metropolitan Mortgage Corporation. A good credit score close to 640 would be necessary to start the application process. Then veterans only need to determine their 15 or 30-year commitment to their mortgage. Fixed or variable rates are also available for them with minimal down payment requirements.
Citizens or permanent residents who don't qualify for a beneficial mortgage could apply for conventional loans. They may still benefit from a 3% down payment requirement that is the lowest available nationwide. The loan duration varies between 10 and 30 years. There is an option to refinance your mortgage at any time. As a Mission mortgage broker, we support housing with such affordable home loan plans.
The Federal Housing Administration helps low-income Americans to have their own home. Metropolitan Mortgage Corporation has the best mortgage rates in Mission to help hundreds of middle and low-income families build equity and finally own their houses. The down payment requirement is as low as 3%. Mortgage borrowers may choose between flexible and stable interest rates, while the loan duration could be between 15 to 30 years.
Rural areas like Mission, KS could also benefit from the Federal Department of Agriculture subsidies for eligible mortgage applicants. A lower-income and a good credit score are usually required to participate and get accepted in USDA Home Loans. Minimal down payments and longer payback times are also available for such borrowers.
Provided you are financially capable of receiving a bigger mortgage, Metropolitan Mortgage Corporations could make your dreams come true. A 20%(or higher) down payment is usually required to get such jumbo loans, combined with a higher credit score. The variable or fixed interest rates remain at your discretion, and you may choose between 15 or 30-year loan durations. There is also no cap on the house price you would like to finance.
Every homeowner would like to have a vacation home to spend quality time with his family. You can finance that vacation home with flexible mortgage plans, starting with a 3% down payment requirement and fixed or variable interest rates. Refinancing is also available to all borrowers according to their level of equity built in their vacation homes.
Why Work With the Metropolitan Mortgage Corporation?
Metropolitan Mortgage Corporation has been committed to providing customers with a one-stop, full-service mortgage banking experience for over 30 years. With competitive rates, flexible programs, and knowledgeable associates, we can help you find the best solution to your home financing needs.
RUN CALCULATIONS ON OUR FREE MOBILE APP
Our free mobile app ("Loan Pro") allows clients to run mortgage payments on the go. With Loan Pro, clients select can from all mortgage products. They can run USDA loans, FHA loans, VA loans, Conventional loans and Jumbo loan calculations.The payments include; Homeowners Insurance, Property Taxes, and Mortgage Insurance (MI)! Do you know of another app that can do that?
If you're still unsure of which mortgage loan program is right for you, try our built-in Loan Genie matching tool. Or contact a Mission Loan Officer today.
CHECK OUT OUR RATINGS
Don't just take our word for it. A significant portion of our Mission, KS business comes from referrals–check our ratings! Along with the realtor, title company, and insurance agents, we provide every client the highest level of customer service. So, here are some Mission Kansas Mortgage Lenders client reviews.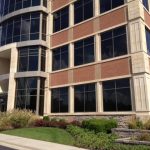 Mortgage Lender Serving Nearby Cities: