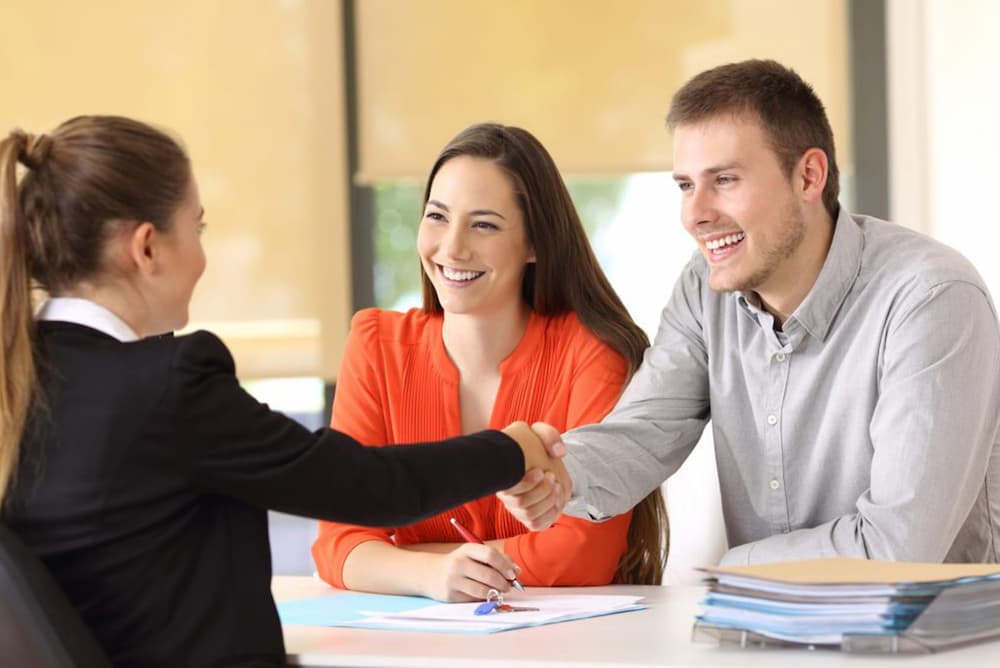 Loan Officer Advice For Anyone Buying a Home
Yes, buying a new home is an exciting time. But there are a lot of logistics involved that can make it a little stressful and often very confusing. Especially if it's your first home.
That's why you should seek the services of a licensed mortgage loan officer before you begin shopping for homes.
The mortgage process is a tricky one with many different qualifications and standards to adhere to. And, if you have less than stellar credit, the process is even trickier. Once you qualify for a loan, things start to get a little easier but you should always be prepared for surprises, even up until the date of closing.
Now, there's more to buying a house than your credit score or finding the perfect home. Keep reading to learn more about purchasing a home, for the first or tenth time.
Expert Secrets from a Mortgage Loan Officer
The first and most important tip is that you should never deal with the first Kansas City mortgage officer you find. Always do some research on the individual you're considering to handle your loan proceedings. Get referrals if you can and ask your prospective loan officer the following questions:
Are you licensed?
How long have you been employed as a loan officer?
What is your relationship with realtors in my area?
What is your closing ratio?
What are your fees?
Do you have any references or recognitions?
You can come up with your own list of questions as well. Just make sure that your loan officer is experienced and prepared to handle your loan. For instance, if they're overloaded with clients, it may be better to deal with a loan officer that has more time for you.
Here's a breakdown of what you can expect during the home buying process and what your loan officer will expect of you.
Learn More: Home buying checklist for first-time home buyers
Credit
Of course, your credit is one of the most important factors when it comes to buying a home. It's crucial to make sure your credit is in good standing. Take care of any collections and pay off as much debt as possible prior to loan shopping to ensure a better interest rate.
Determine Your Budget
The first thing on your agenda, before you reach out to a loan officer, should be to set a budget for your new home. This will help your loan officer best understand the type of loan you'll need. You'll find homes quicker and easier when you have a predetermined budget.
Pre Approval
Mortgage loans don't require a pre-approval, but it's always a good idea to get one. The pre-approval will give you a definitive budget to work with. And, it will make the loan process much quicker once you do find a home.
Finding a Home
When searching for your new home, you should consider researching the neighborhoods and schools in the area. This can help you better determine areas that appeal to you most.
Also, enlist the help of a real estate agent. They'll help you find homes and negotiate prices.
Loan Type
Mortgage rates can vary by loan type so it's important to understand what you may qualify for. There are several different types of loans available depending on your personal and financial situation.
FHA Loans
FHA loans are backed by the Federal Housing Administration and are usually reserved for first time home buyers. But, you may be able to obtain an FHA loan even if you've bought a home previously.
These loans typically offer better rates and you don't need exceptional credit to qualify. You'll also have a lower down payment, but you'll be required to carry private mortgage insurance.
Conventional Loans
Conventional loans, unlike FHA loans, are not backed or insured by any government program. These are the most common types of loans with guidelines from both Fannie Mae and Freddie Mac. There are fewer underwriting restrictions and the loan terms are generally more flexible.
Many lenders will only approve you for a conventional loan if credit score is at least 620. You'll also need to put a higher down payment than an FHA loan. This could be as much as 20% of the purchase price.
VA Home Loans
A VA loan is backed by the Department of Veterans Affairs and is only available to current active duty military members and veterans. VA loans require little to no down payment with negotiable and competitive interest rates.
USDA
A USDA loan is offered under the Rural Development Loan Program set forth by the U.S. Department of Agriculture. These loans require no down payment, however, you're required to occupy the real estate upon purchase and it must be in a qualifying rural area.
Jumbo Loans
Jumbo loans in Kansas are reserved for high valued, often luxury real estate. This loan requires a significant down payment and an excellent credit score. Most interest rates are fair and terms are flexible.
Debt-to-Income Ratio
Aside from your credit score, your Kansas City loan officer will evaluate your debt to income ratio. This is the amount of income you have minus your outgoing payments each month. Your DTI should be no more than 36%.
Home Inspections
It's important to understand the terms of your home inspections before signing on the dotted line. Your real estate agent can help with this and your loan officer should be willing to rearrange closing dates or make accommodations for you to have this done.
Closing Costs
Make sure you understand your loan officer's closing costs up front. Generally, fees are approximately 1% of your loan amount, and possibly more if there are difficulties with your loan.
Final Thoughts
It's always a good idea to consult a qualified and reputable mortgage loan officer when buying a home. They will guide you through the loan process and help you find the lenders that are right for your situation. Your loan officer will act as an advisor regarding your new mortgage and work closely with your real estate agent to find the best loan product for you.
If you have questions, feel free to contact us! We have several experienced loan officers, underwriters, and mortgage planners serving the Kansas City mortgage industry.