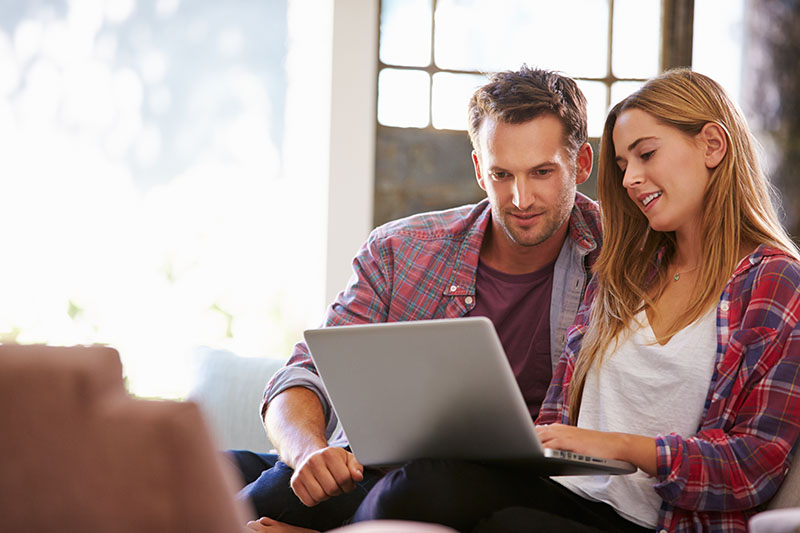 Understanding IRRRL Refinancing For Veterans
Every homeowner would love simple financing options for their home. Every reputable mortgage broker would equally love to assist their clients ( i.e. homeowners) too with the burden of purchasing a house or at least favorably refinancing one. Veterans Affairs (VA) interest rates are among the most popular option available to borrowers. This lending option is aimed at helping members of the military and their spouses secure homes on favorable lending terms. Under the VA interest rate, one option that has been proven to be useful and popular to many veterans and their families is IRRRL refinancing.
Metropolitan Mortgage Corporation has been in the mortgage lending business long enough to understand the pain points of customers. We know that seemingly minor issues can derail a mortgage process for a homeowner. Paranoia on the part of lenders, for example, can be a serious issue. Such lenders have probably bungled a few deals in the past, resulting in homeowners defaulting on their repayments. Such scenarios can lead to many homeowners not getting the financing needed for a house.
At our company, we aim to establish clarity right at the beginning of the mortgage lending process. Our loan officers will advise potential homeowners of the exact terms of any mortgage option, leaving no room for discrepancies that can lead to botched deals and dissatisfaction for all parties involved.
What Is A VA IRRRL?
Commonly referred to as the "VA streamline refinance," the interest rate reduction refinance loan (IRRRL) is a greatly simplified version of a VA mortgage loan. VA mortgage loans tend to have certain requirements such as the roof and all mechanical systems of a house to be bought must be in sound working condition before a VA loan approval.
An IRRRL does not require such evaluation standards to be met before approval is granted. This expedited process means that time, energy, and the bureaucracy of much paperwork are avoided.
How Does A VA IRRRL Work?
Getting better terms for a mortgage loan is the goal of almost every refinancing option. A VA IRRRL aims to revise the conditions under which a VA loan was issued; it enables the switch from one VA mortgage type to another. This change means a lowered interest rate, a reduced monthly repayment plan, or both. An IRRRL also enables you to change from an adjustable-rate mortgage (ARM) to a fixed-rate mortgage.
Both mortgage lenders and potential homeowners love the VA IRRRL because of its simplicity, meaning less paperwork and relaxed terms. Borrowers will, however, still need to meet the eligibility standards of a regular VA loan. Members of the armed forces who were discharged due to disability incurred in the line of duty, for example, would qualify.
The Department of Veterans Affairs has a list of approved lenders; you will only be allowed to seek IRRRL loans from such approved lenders. With the main objective of an IRRRL being demonstrable financial benefits for borrowers, the Department of Veterans Affairs expects borrowers to reduce their monthly repayment through refinancing.
Cash-Out Option For VA IRRRL
At the Metropolitan Mortgage Corporation, we always aim to provide our clients with the best mortgage options. Many of these borrowers expect the cash-out option with every refinancing plan. A cash-out option enables the borrower to profit from the value of their home equity; it allows you to extract hard cash from the value of your home through refinancing your existing mortgage. This money can then be used for any other purpose.
Unfortunately, the VA IRRRL does not offer cash-outs. Energy-efficient mortgages (EEMs) are the only types of loans that offer a cash-out option, in tandem with an IRRRL. A borrower needs to demonstrate that their home is energy efficient before the approval of this loan. Alternatively, such a loan can be used for home improvement projects that are in line with energy-efficient methods. A professional energy rater may need to evaluate all aspects of such energy-efficient home improvement projects before approval is granted.
Adding the cost of such home projects to the refinance loan is preferred by many borrowers because it eases the burden of monthly repayments.
Some upgrades to the house may not qualify for this type of refinancing. Those that do may have to undergo energy audits at regular intervals to ensure compliance with the terms of the loan.
IRRRL: Change From ARM To A Fixed-Rate Loan
Many borrowers would rather have a fixed repayment plan than one that varies. An ARM is a type of mortgage whose interest rate varies with time i.e. the lifespan of the loan. This rate adjustment is a reflection of the cost a lender incurs while taking out a loan on the credit markets. A fixed-rate loan has a set interest rate for the entire loan repayment period.
The VA IRRRL allows you to increase your mortgage interest rate on a refinance while changing from an ARM to a fixed-rate loan. Refinancing your mortgage to a shorter time span—like reducing it from 20 years to 10 years—is also possible under this refinancing option, although your monthly repayments will be higher.
Our loan officers are always ready to work with you to ensure that an increase in your monthly mortgage payments does not stretch your finances to unmanageable levels.
VA IRRRL Regulations
Meeting the criteria for eligibility for VA loans can be stringent. These require proof of service either for you or your spouse, or documentation indicating discharge from the armed services. Such proof can then enable a VA-approved lender to issue a Certificate of Eligibility, a necessity for a VA loan.
For VA IRRRL refinancing, however, a Certificate of Eligibility is not needed.
Other VA loan requirements notwithstanding, getting IRRRL approval is pretty straightforward. Permanent residence in a house for which you need an IRRRL is not required, although you have to prove that you lived there at some point in the past.
As with all VA loan types, a one-time funding fee is payable upon issuing of an IRRRL. This cost can be added to the mortgage or paid upfront.
While many mortgage lenders resort to unethical practices of hounding borrowers with deceptive mortgage offers, we believe in clarity that can foster a long-term relationship with our borrowers. For more on IRRRL, contact Metropolitan Mortgage Corporation online or give us a call.
Metropolitan Mortgage Corporation
7280 NW 87th Terrace, Suite 200
Kansas City MO 64153
855-313-2480