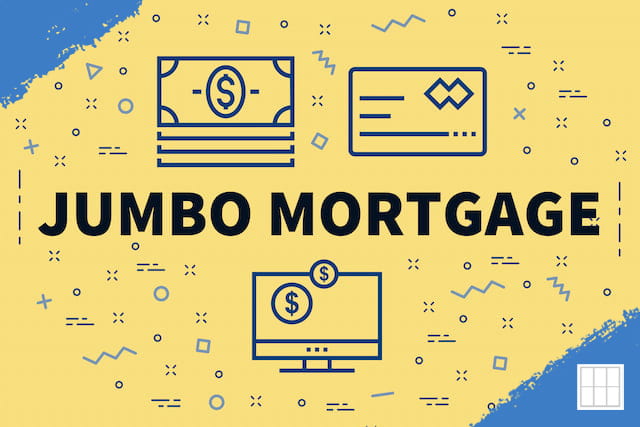 What Is a Jumbo Loan in Kansas in 2023?
A jumbo loan is a mortgage above the conforming loan limit, which Fannie Mae and Freddie Mac set. In Kansas, the conforming limit for a single-family home in 2023 is $726,200. You will need a jumbo loan if you want to buy a home for more than this amount. Typically, a jumbo loan has a higher interest rate and stricter underwriting requirements than conforming loans, so it's essential to understand what to expect before applying. This blog post will give you an overview of jumbo loans in Kansas State and what you need to know to get one.
Jumbo Loan Programs in Kansas?
There are usually certain size constraints or limitations on mortgage programs. This holds true for conventional, FHA, and VA home loans. Contrary to the FHA and VA programs, conventional loans are neither insured nor backed by the federal government. A loan is called a jumbo loan when its size exceeds these restrictions.
Typically, mortgage loans are referred to as "jumbo." This designation indicates that the loan is too large to be purchased by Freddie Mac or Fannie Mae, the two GSEs that buy and sell bundled mortgage loans. A Kansas State jumbo loan is regarded as a "non-conforming" mortgage since it exceeds these size limitations.
What is the jumbo loan amount in Kansas? A Jumbo loan amount in Kansas exceeds a mortgage amount of $726,200. The FHFA defines "High-Cost Areas" to be: "areas where 115% of the local median home value exceeds the $726,200". In other words, high-cost areas are where homes get expensive. Currently, Kansas does not have high-cost areas.
Here are the 2022 Kansas conforming loan limits for single-family homes across different counties in Kansas State:
More:>>Kansas conforming loan limits by county
You'll see that the 2023 limits have significantly increased compared to the 2022 limits.
A jumbo mortgage is anything that is above these amounts. For instance, a single-family jumbo loan in the Kansas City metro area reaches $726,200. (the 2023 conforming limit for that area). The same holds for Johnson County or Leavenworth County single-family loans.
Generally speaking, jumbo loans may have slightly stricter mortgage qualification standards because there is a more considerable risk involved with the more significant loan amounts. Good credit, a steady income, and a manageable level of debt are requirements for borrowers who wish to take out a larger mortgage.
View our FHA, VA, and conventional mortgage loan limits tool.
How Do They Relate to Current Home Prices
Jumbo non-conforming mortgage loans are typically used by home buyers of more expensive houses, as you would have predicted. The conforming loan limitations generally are higher than the county's median property price. Theoretically, this allows buyers of homes a wide range of options without forcing them to consider jumbo mortgages.
In Johnson County, Kanas, the median home value was around $395,000 in July 2022, according to Redfin. For 2022, the county's conforming loan limit is $726,200. That is significantly more than the neighborhood median price for a home. The majority of the state's counties operate similarly.
The Kansas City metro area works the same, the median purchase price in Kansas City is $275,000 per Redfin, and the conforming loan limit is $726,200.
However, it might be more challenging for purchasers in the Overland Park area to find a decent home within the conforming loan restrictions. As a result, some Johnson County purchasers may need a jumbo mortgage loan to complete their transaction compared to other parts of the state.
Recap: In Kansas State, a jumbo loan is a home loan that is more than the $726,200 conventional/conforming limit for 2022.
Why the jumbo loan limits matter
If the amount you borrow exceeds the conforming loan limits and you need to get a jumbo loan, your lender may require:
A strong credit score – The minimum credit score for a jumbo loan is at least 680. However, some lenders may require 720 or higher. The higher your credit score, the more likely you will obtain a lower interest rate.
More Assets – Knowing you have cash reserves and not too much debt makes lenders more likely to approve your jumbo loan.
A larger down payment – Requirements vary by lender and depend on your financial history.
Additional appraisal – Some lenders may require a second opinion on the home's value to be sure it's worth the amount you're borrowing.
Additional fees – Since you're borrowing a considerable amount, there may be extra steps in the loan process, leading to higher closing costs.
Higher interest rate – Although jumbo rates can vary by individual lender and market conditions, rates are typically higher on jumbo loans.
» MORE: Why does your debt-to-income ratio matter when you're buying a home
Why do conforming loans have limits?
The maximum loan limits are set by the Housing and Economic Recovery Act of 2008. The purpose of the act was meant to ensure that loans would be widely available by Fannie Mae or Freddie Mac .
Jumbo loans exceed these limits, making them non-conforming loans. Lenders view non-conforming loans as riskier because Fannie and Freddie won't guarantee them. Lenders know the're taking on more risk if a borrower stops making payments and the jumbo loan defaults.
As for the maximimum loan limits on jumbo loans, that's up to the lender. Once you're in a non-conforming mortgage, you can borrow as much as your lender will agree to loan.
Jumbo vs. Conventional financing
Have any questions about Jumbo Loans in Kansas?
Please don't hesitate to reach out to Metropolitan Mortgage. We can answer any questions about jumbo or other kinds of mortgage loans. Metropolitan Mortgage is based in Overland Park, KS, and Kansas City, MO, but serves the entire Midwest region, including KS & MO. We have been serving our clients since 1997 and would love to help you. Don't hesitate to contact us today with any financing-related questions you have.