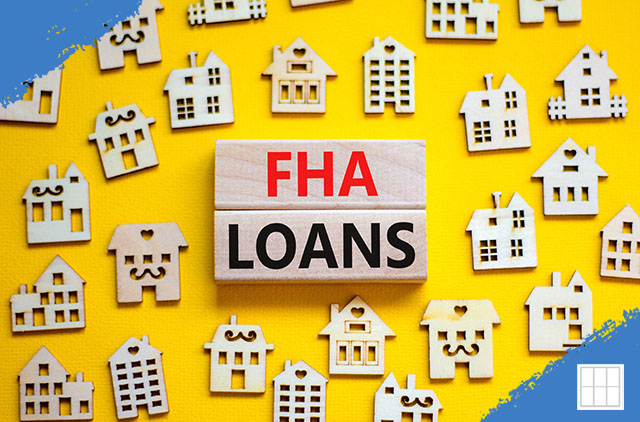 FHA Loans – Things You Should Know
Are you finally ready to take the plunge and buy a house? If you're in the market for a house, you've likely already heard of FHA loans. But do you know what they are? Here are the FHA loans – things you should know.
What Are FHA Loans?
FHA loans are a kind of loan that is insured by the Federal Housing Administration. This means that the federal government guarantees that they will repay the loan if you, the borrower, stop making payments. It also means that banks are more willing to fund borrowers who might not be able to qualify for a home loan otherwise. FHA loans aren't funded directly by the FHA. Instead, the FHA approves certain lenders to fund them for them. There's a Lender Search tool you can use to find a lender that is FHA-approved. When you're shopping for a lender, pay attention to interest rates and fees as they vary between lenders.
The Benefits of FHA Loans
FHA loans promote homeownership by making it easier for people to qualify for mortgages. They require much lower credit scores compared to typical loan programs, with a minimum credit score as low as 500. FHA loans also have lower down payment requirements, allowing borrowers to put as little as 3.5% down. First-time homeowners and those who have bought a house before can take advantage of FHA loans, as long as they use the money to buy a primary home. Another benefit is that sellers can pay up to 6% of the sales price of their home to use towards closing costs, helping buyers deal with additional costs.
The Benefits of FHA Home Loans
Mortgage Insurance
FHA loans require borrowers to get mortgage insurance, which protects the lender against loss in case of default. Regardless of your down payment, you'll need to come up with the money upfront and on a monthly basis. Conventional loans allow you to avoid paying for mortgage insurance if you put 20% down or more.
Minimum Credit Score Requirements
The minimum credit score for an FHA loan with a down payment of 3.5% is usually 580. However, if your credit score is between 500 and 579, you could still be approved for an FHA loan, but you'll need to put down at least 10% of the down payment. Keep in mind that individual lenders might have their own credit score requirements, so if you're turned down by one bank, there are always others to try.
Income Requirements
The Federal Housing Administration doesn't have specific rules about minimum or maximum income requirements. However, borrowers need to prove that they'll have enough income after paying their bills. Part of the approval process for FHA loans involves proving your employment and income.
Debt-to-Income Ratio Requirements
FHA-approved lenders use the debt-to-income (DTI) ratio to decide whether you can afford a mortgage. Your DTI measures how much debt you have compared to your income. Lenders prefer to see a front-end ratio (percentage of income for mortgage payment) below 31% and a back-end ratio (percentage of income for monthly debts) below 43%. However, it's possible to get approved for a mortgage with a higher front-end or back-end ratio in certain circumstances.
Down Payment Requirements
For credit scores above 580, the down payment for an FHA loan is 3.5% of the purchasing price. If your credit score is below 580, you'll need a 10% down payment. In addition to the down payment, there are other payments such as appraisal fees, inspection fees, upfront mortgage insurance, real estate taxes, homeowners insurance, and homeowners association fees. The FHA allows sellers to cover up to 6% of the closing costs, and closing costs can also be gifted from an outside source.
Loan Limits
The FHA sets loan limits for Kansas and limits for Missouri on how much a mortgage it will insure, which are calculated annually and announced near the end of each calendar year. These limits vary between counties due to the cost of living. The national limit is $636,150, but it can be lower in low-income areas. You can use a lookup tool to find the limit in your area.
Property Requirements
To be eligible for an FHA loan, the property must be used as your main residence and cannot be an investment property. The property has to be appraised and inspected by an approved home appraiser to ensure it meets FHA standards. If the property fails inspection, the seller can make repairs before the loan moves forward.
FHA Loan Types
FHA loans offer various options to suit different needs. Some of the different FHA loan types include:
Fixed Rate Mortgages: The most common type with a chosen loan term and a fixed interest rate.
Adjustable-Rate Mortgages (ARMs): Interest rates can change over time, making them suitable for shorter-term ownership.
FHA Reverse Mortgages: Allows seniors to use a portion of their home's equity without repayment until they sell or vacate the home.
Energy Efficient Mortgages (EEMs): Help finance improvements to a home's energy efficiency, reducing bills.
203(k) Loans: For purchasing fixer-uppers, with funds available for repairs and improvements.
FHA Mortgages: Designed for borrowers with lower credit scores, though they require more work and documentation.
Find the best FHA Lenders in Kansas City
If you're interested in loan opportunities in Kansas or Missouri, than Metropolitan Mortgage can help. If you have any questions or want more information, contact us today.