Metropolitan Mortgage is your local Mortgage lender in Overland Park, KS. We are a full-service mortgage company offering a variety of home loans in Overland Park and its surrounding areas.
Working with Metropolitan Mortgage, you will experience a less stressful home loan process with better mortgage rates, lower fees, and top-tier customer service. Ask one of our mortgage loan originators for a quote!
Purchase a Home in Overland Park
Are you looking to buy a home? Overland Park has all the perks of city life without the typical daily hassle of traffic, crowds, and queues. 
The city is beautiful, offering you lots to do and if you are a soccer fan, be sure you will find many other fans here. The culture is very community-oriented, the food is excellent, and there is an active art scene.
It is home to major employers like HCA Midwest Health, T-Mobile, United Health Group, Shawnee Mission School District, Black & Veatch, Blue Valley School District, SelectQuote, and many others.
We review some of the best neighborhoods in Overland Park you can live in whether you have cash in hand or are considering taking a mortgage.
Before making an offer, you must ensure you qualify for the loan when purchasing a home. An Overland Park pre-approval is the first step in your journey to homeownership. Please speak with one of our mortgage experts or apply online today.
Refinance a Home in Overland Park
If you are interested in refinancing your home in Overland Park, KS, you have come to the right mortgage broker. Getting a new mortgage to replace the original one is considered refinancing. When you refinance your home, there are a couple of options to consider:
Rate and term refinance when you refinance and improve the terms and pay off the present loan amount.
This cash-out refinancing option is used to obtain money for large purchases such as cars and reduce credit card debt by using the equity in your home. These are similar to home equity loans or a home equity line because you are using your home's equity as collateral.
To get the best one, you should shop around before settling on a mortgage refinance deal. Consider the two options when refinancing to get the best rates and help you save money in the long run.
To find out if refinancing is the best option for you, run the numbers by using our calculator or speak with one of our mortgage advisors. This tool shows you how much you can save by securing lower rates.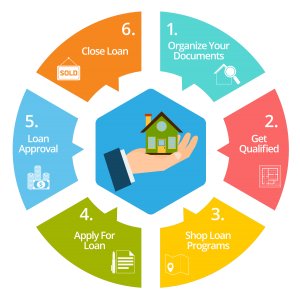 Navigate the Mortgage Lending Process with Ease
For first-time buyers, knowing which types of loans are ideal for your situation can seem overwhelming. Differences in interest rates or seemingly insignificant terms can leave a home-buyer more savings in the long run.
Instead of flailing in the wind, let an experienced mortgage lender help you with an Overland Park mortgage. We can help navigate you through each available financing option. That way, we can ensure you get the best product for your specific situation.
Metropolitan Mortgage is a mortgage lender and broker that will make the entire process a breeze. Helping potential home buyers obtain the best mortgage programs for a fixed or adjustable rate loan.
In addition, we will guide you through the purchase or refinance of a home in Overland Park, KS. Based on credit scores, we prioritize the perfect home loans at the lowest interest rate and closing costs.
First-time Home Buyer Loans
The quality of life in Overland Park and reasonable real estate prices attract many first-time home-buyers. Therefore, you want to choose from the best local companies. We have a team of experienced Originators, Processors, and Underwriting professionals.
Our employees will help applicants through the entire process of purchasing a first home in Overland Park, KS. Our customer reviews make us the best mortgage lenders in Kansas City to choose from.
Loan Options- Conventional, FHA, VA, USDA, and Jumbo Loans
We are an experienced mortgage lender in Overland Park, and we can help you decide which loan program (Conventional loans, FHA Loans, VA Home Loans, USDA Loans, Jumbo Home Loans) best suits your needs. Being able to afford your monthly payment is an essential part of homeownership.
We have various tools and options available to help you determine what resources are available. Below are some of the home loan options you should consider applying for a loan from our Overland Park, KS office.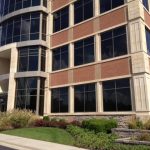 Speak with a team member today!
What are you waiting for? Just think, you're just one step away from living in your dream house in Overland Park, KS. Begin the process today!
Call (913) 642-8300 to receive a free, personal rate quote from Metropolitan Mortgage Corporation. Take a minute and complete our online application: