Refinance Mortgage in Kansas City
How does a Refinance on a House Work?
If you are looking to refinance a mortgage in Kansas City, you have found suitable Kansas City mortgage lenders. Getting a new mortgage to replace the original is called refinancing. There are a couple of options to consider when refinancing. A "rate and term" refinance is to refinance and improve the terms and pay off the present loan amount. Second, many people refinance and take "cash-out refinance" to obtain money for large purchases such as cars or to reduce credit card debt. They do this by refinancing to take equity out of your Kansas City home.
What Are The Advantages Of Refinancing?
Some of the main advantages of refinancing are to obtain a lower mortgage rate, loan type, reduce or remove Private Mortgage Insurance (PMI), term change, remove a borrower from the loan and change mortgage loan companies.
Often, as people work through their careers and make more money, they can pay all their bills on time, thus improving their credit history and credit scores. With this increase in credit comes the ability to procure loans at lower rates; therefore, many people refinance with their mortgage companies for this reason. A lower interest rate can profoundly affect monthly payments, potentially saving you hundreds of dollars a year.
Our mortgage refinance calculator shows how much you can save by locking in low rates.
What Do I Do To Refinance?
The first step is to apply online. One of our experienced Loan Officers will review your application and help determine the best loan for your situation.
When Can I Refinance My Home?
Most mortgage lenders will require borrowers to maintain their original home loan for at least six months before they can refinance. Although, each lender and their terms are different. Therefore, it is in the borrower's best interest to check with the specific lender for all restrictions and details.
Is it Worth it to Refinance a Mortgage?
Below are several reasons to consider refinancing:
Lower Monthly Payment
To decrease the overall monthly payment and interest rate, it may make sense to refinance, depending on how long you plan on living in your home. The cost of mortgage finance will be paid for by the monthly savings gained. On the other hand, if a borrower plans to move to a new home soon, they may not be in the house long enough to recover from the closing costs associated with refinancing. Therefore, it is essential to calculate a break-even point, which will help determine whether or not mortgage refinancing would be a sensible option.
Change to a Fixed Rate Mortgage
With the threat of rising mortgage rates comes the opportunity to protect against increasing monthly mortgage payments. Knowing exactly what your payment will be every month for the duration of their loan term. Switching to a fixed rate may be the most sensible option to hedge rising interest costs. One of our Loan Officers will review the best loan options for your situation.
Balloon Payments
The mortgage balance would be due at the end of the balloon term, which is usually 5 or 7 years. With a balloon program, borrowers can easily switch over to a new fixed or adjustable mortgage.
Eliminate Mortgage Insurance (PMI)
When purchasing a home with less than 20% down payment usually requires mortgage insurance (PMI). PMI is designed to protect lenders from borrowers with a loan default risk. As the balance on a home decreases and the value of the home itself increases, borrowers may be able to cancel their PMI with a mortgage refinance loan.
Cash-out refinance
Generally, most homes will increase in value, leaving home equity. Home equity allows putting your cash to good use. Whether it goes towards purchasing a vacation property, buying a new car, paying your child's tuition, home improvements, investing in the markets, paying off credit cards, or simply taking a much-needed vacation, cash-out mortgage refinances transactions are not only easy; they may also be tax deductible. The cash-out amount plus the current loan balance (current mortgage) total the amount of the new mortgage or new loan amount.
Reducing the Loan Term
Reducing the term is a great way to save thousands of dollars in interest over the term of ownership. In most cases, refinancing from a 30-year fixed to a shorter loan term (25-year, 20-year, 15-year, and 10-year fixed rates) will not only reduce the interest paid but can also reduce the current rate.
Removing a borrower from a present mortgage
The only way to remove a borrower from a mortgage is to refinance, which is very common for couples going through a divorce. Additionally, parents co-signed for the children have since improved their financial situation.
Available loan types when refinancing: Conventional, FHA, VA Loans, USDA, and Jumbo Loans
What is today's mortgage refinance rates?
Today's Mortgage Refinance Rates
Unsure If You Should Refinance?
Run the numbers to see if refinancing makes sense for you. Our home mortgage calculator shows how much you can save by locking in lower rates.
Have Questions? Contact Us online or call 913.642.8300.
Working withMetropolitan Mortgage Corporation
YOU first. We are committed to getting every client the very best possible deal every single time
Metropolitan Mortgage Corporation offers some of the most competitive rates in the Nation!
Fast and efficient, we close most of our loans in 30 days or less
We offer a variety of loans.Metropolitan Mortgage Corporation will find you the loan that is right for you!!!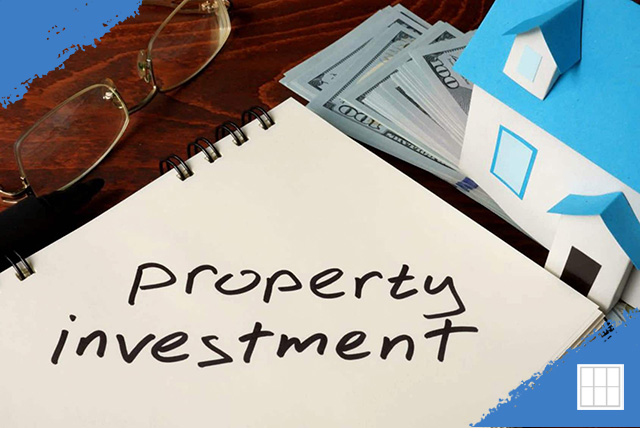 July 27, 2023
Consider Refinancing Your Investment Properties Amidst Rising Mortgage Rates In recent times, mortgage rates have…