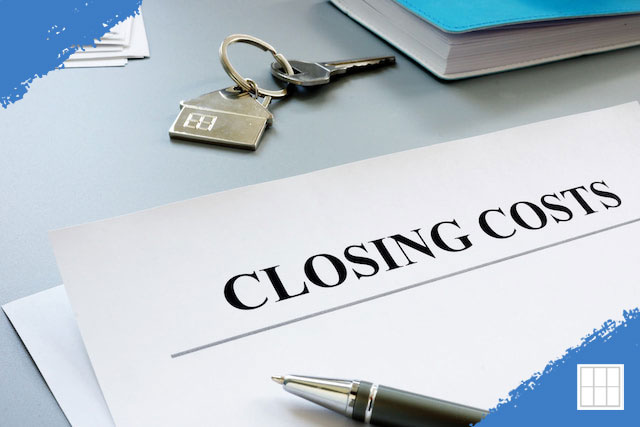 Mortgage closing costs: What are they and how much do they cost?
When you complete a real estate transaction, whether you're refinancing a mortgage or purchasing a new property, you pay closing costs. It's important to be financially prepared for this expense as these costs might range from 1 to 2 percent of the total mortgage amount.
What are closing costs?
Closing costs include a variety of fees for services connected to submitting a mortgage application. Some of the costs are associated with the property. Such as, the cost of an appraisal to confirm its value and a review of public records to establish a clear title, while others are associated with the paperwork, such as the cost of originating and underwriting the loan.
Closing costs are distinct from the down payment. The down payment and closing costs are combined on a purchase transaction's closing date, leaving the total amount due. This amount often requires a cashier's check (not a personal check) or wire. On a refinance, the closing costs can be rolled into the mortgage if there is sufficient equity, leaving no out-of-pocket expenses.
How much are closing costs?
The total amount due for closing costs depends on four key factors:
Sales Price (purchase only)
Loan amount
Property location
Whether you're loking to buy a home or refinance
According to real estate data company ClosingCorp, the typical closing expenses for purchasing a single-family home were $6,837 as of the first half of 2021. The typical refinance closing expenses rose to $2,398.
However, those expenses vary greatly across the nation in part because of tax variations. For instance, the average closing cost paid by homebuyers in Washington, D.C. was $30,352, which is the highest in the country. While the midwest came in with the lowest closing costs – Missouri ($2,102) and Kansas ($2,793).
Below are the average closing costs for each state, according to ClosingCorp:
State
Average
Sales Price
Total
Closing Costs
Closing Cost
Percentage
MO
$238,276
$2,102
0.88%
KS
$275,764
$2,793
1.01%
Average closing costs in Kansas and Missouri
Types of closing costs
Property-related fees
The estimated closing costs associated with the property can vary based on the four key factors listed above.
• Appraisal fee – The appraisal charge pays for the work performed by a certified appraiser to determine the value of the home. A single-family home's appraisal charge typically costs $495, but a larger property will cost more. Although this is a "closing" expense, you pay for this at the time the order is placed.
• Home inspection fee (purchase only) – This fee, which is paid separately from the appraisal and is often in the range of a few hundred dollars, is paid to the home inspector who inspects the property before closing. Although technically optional, it is best to have an inspection so you are aware of any issues with the house. However, a house inspection won't include the costs to repair those issues.
• Title search – The lender will have a title company review property records to make sure the property's title is free of any problems, such as liens or encumbrances. A title search costs roughly $450.
• Title insurance – Title insurance guards against prior errors and flaws and covers all parties engaged in the real estate transaction. Forgeries on titles, typographical errors, lawsuits currently underway against the property, claims from previously undisclosed relatives of a prior owner, unpaid judgments or liens, easements, etc. are a few examples.
• Prepaid taxes – Purchasing parties are frequently obliged to cover six to twelve months' worth of property taxes at closing if it is due within 60-days of the closing date.
• Prepaid homeowners insurance – Buyers are also often required to pay six months to a year's worth of homeowners insurance premiums at the closing if the policy is due within 60-days of the closing date.
Mortgage-related fees
There are also lender-related closing costs associated with creating the mortgage.
• Credit Report fee – The lender will obtain a copy of your credit report and credit scores from each of the three major credit bureaus (Trans Union, Equifax, and Experian). This fee is typical $69.30 (joint) or $34.65 (individual).
• Origination fee – An origination fee (sometimes referred to as origination "points") is a fee paid to a lender to process a loan application. The borrower agrees to pay this fee to the lender for setting up the loan or mortgage. The fee is typically a percentage of the loan amount, which is generally equal to 0.5 percent to 1 percent or more of the amount you're borrowing.
• Application fee – Some lenders charge a fee of several hundred dollars to process your loan application. However, Metropolitan Mortgage does not charge a fee.
• Underwriting fee – This might also be called an administrative or processing fee, and it covers the cost of evaluating and verifying your financial qualifications and eligibility. This might be a flat fee, or it could be expressed as a percentage of the loan, such as 0.5 percent of the amount you're borrowing.
• Points – You may also decide to pay mortgage point(s) or discount point(s) in order to reduce the interest rate on your mortgage. Even though this increases closing fees, it can have a significant impact on the total amount of interest you pay over the course of the home loan.
Additional fees
Outside of these loan and property-related costs, you might pay additional fees at closing, such as a final inspection fee. This fee would be incurred should the property not be completed at the time of inspection. This is common for new construction or properties needing repair.
Who pays closing costs?
Most closing costs are paid for by the buyer, but the seller pays for the real estate agent's commission. As the buyer, you can make an offer to the seller asking them to pay your closing costs. Such as your homeowners' insurance and property tax escrow deposits, homeowners' insurance payments, and per-diem interest. However, you might not be successful in a seller's market.
Closing cost documents
After submitting a mortgage application, the lender will provide you a loan estimate which includes estimated loan costs, including closing charges.
You will receive a closing disclosure once your mortgage is approved to close, which has a lot of the same details as your loan estimate but with the precise amounts, you can expect to pay at closing and beyond.
At least three business days before your scheduled close, you must receive this disclosure. Be sure to review it as soon as you receive it to verify your final costs.
How to lower your closing costs
While you must pay some closing fees, you can sometimes negotiate with others to save money. Here are some pointers:
• Seek out lenders who provide discounts: Think about working with a mortgage lender who will waive the origination cost.
• No closing costs Loan: A no-closing-cost loan may be a great option depending on your term of homeownership. A lender subsidizes the closing costs into the rate to reduce or eliminate expenses at the closing. This option is worth considering if you plan to keep your home for a short time period.
How to budget for closing costs
Get preapproved for a mortgage before you start looking at houses so you know what your closing expenses might be and how much house you can afford.
Try to be as specific as you can when speaking with the mortgage lender. Because a number of factors including the type of loan, type of property, type of occupancy, and your credit score, can determine what your closing costs may be.
In light of this, plan your spending to cover the maximum amount or 3% of the loan. Being organized is essential because the period leading up to closing day is expensive due to the cost of hiring movers, paying a down payment, and crossing off all your other expenses.
Finally, use these suggestions for cutting costs on a limited budget to lower your expenses—and your stress.