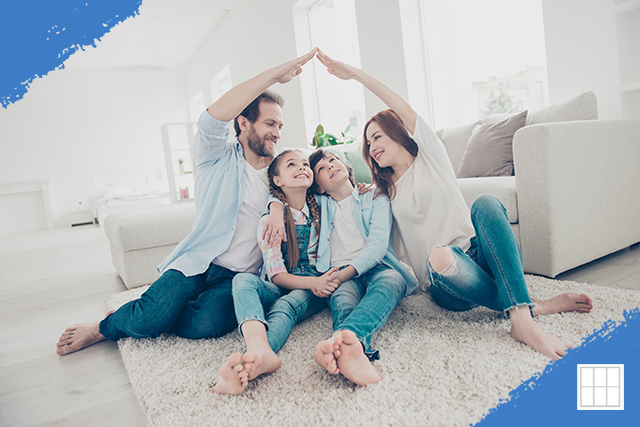 Understanding Homeowners Insurance and How to Compare Policies
When purchasing a new home, one crucial aspect to consider is homeowners insurance. This essential coverage protects your investment and provides peace of mind against unforeseen events. However, navigating the world of homeowners insurance can be daunting for new homebuyers. In this article, we will explore the basics of homeowners insurance in the United States and provide valuable insights on how to compare policies effectively. By understanding the key factors to consider when comparing estimates and policies, you can make an informed decision and ensure that your home and belongings are adequately protected.
What is Homeowners Insurance?
Homeowners insurance is a type of property insurance that safeguards your home and its contents against damages or losses resulting from various perils. These perils typically include fire, theft, vandalism, windstorms, hail, and other specified risks. A standard homeowners insurance policy typically covers dwelling protection (the structure of your home), personal property coverage (belongings), liability coverage (personal injury or property damage), and additional living expenses (if your home becomes uninhabitable due to a covered event). Homeowners insurance may be included in your total monthly mortgage payment if you have an impound account.
Evaluating Insurance Coverage Needs
Before comparing homeowners insurance policies, it's important to assess your coverage needs. Consider factors such as the value of your home, the replacement cost of your belongings, and any specific risks in your area (e.g., flood zones, earthquakes). Determine the level of coverage you require, as this will help you understand the quotes you receive and ensure you select the most suitable policy.
Comparing Homeowners Insurance Policies
When comparing homeowners insurance policies, here are some key aspects to consider:
Coverage Limits and Deductibles: Examine the coverage limits for the dwelling, personal property, liability, and additional living expenses. Additionally, understand the deductibles associated with different types of claims. A higher deductible may lower your premium but increase out-of-pocket expenses during a claim.
Policy Exclusions and Limitations: Read the policy exclusions and limitations carefully. These clauses specify situations or risks that may not be covered. For example, certain natural disasters or damages resulting from neglect might be excluded. Be aware of any limitations that may affect your coverage.
Discounts and Endorsements: Inquire about potential discounts offered by insurance providers. Common discounts include bundling multiple policies, having security systems installed, or being part of a homeowner's association. Additionally, inquire about policy endorsements that can provide additional coverage for specific items or risks.
Claims Process and Customer Service: Research the insurer's reputation for customer service and their claims process. Look for reviews and ratings to ensure that the company is responsive and efficient in handling claims.
Premium Costs: While price shouldn't be the sole determining factor, compare premium costs between different insurers. Consider the coverage provided and the value for money rather than opting for the cheapest policy available.
Conclusion
Comparing homeowners insurance policies is crucial for new homebuyers to protect their investment adequately. By evaluating coverage needs, understanding policy details, and considering factors like deductibles, exclusions, discounts, and customer service, you can make an informed decision. Remember that it's essential to strike a balance between cost and coverage. Take your time to research and compare policies, seeking assistance from insurance agents or professionals if needed. By doing so, you can find the homeowners insurance policy that best suits your requirements and enjoy the peace of mind that comes with protecting your new home and belongings.