Conventional Loans
Conventional loans in Kansas City are the most common type of loan and follow the guidelines set forth by Fannie Mae and Freddie Mac (aka FNMA and FHLMC). Learn about the minimum down payment, qualification, and competitive rates at historic lows! Please find the Metropolitan Mortgage program highlights below.
What are the Benefits of a Conventional Loan?
They are more flexible in their respective home loan terms than government-backed mortgage products and have fewer underwriting restrictions. Borrowers with stable employment, income, and credit are typically better candidates for a Kansas City mortgage loan.
Speak with Kansas City Mortgage Lenders that you can trust!
Down payment as low as 3%
Fixed-rate or Adjustable rate loan
Low rates for borrowers with good credit
Flexible terms from 10 to 30 years
Financing for Owner Occupied (primary residence), second home (10% down payment), and Investment property (20% down).
Both new home purchase and mortgage refinancing transactions
No PMI with a 20% down payment or PMI can be canceled once there is sufficient equity.
Loan programs for first-time homebuyers
How do I apply for a Conventional Loan?
You can apply online for a Conventional home loan and receive your mortgage pre-approval within one business day. Get started on your Metropolitan Mortgage application today:
Conventional Mortgage Rates
Fixed Rate – A fixed rate will never change for the life of the loan. Thus protecting you from rising rates. Conventional lending typically offers flexible loan terms, lower rates, and APRs versus other types of mortgages. Conventional mortgage loan terms are 10, 15-year fixed interest rates, 20, 25, and 30-year fixed interest rates.
Shorter-term loans have a higher monthly mortgage payment but lower home loan interest rates. Therefore, you will build home equity in your Kansas City home faster and pay less interest. You can use this acquired equity as a down payment when you buy a home.
Adjustable-Rate Mortgage (ARM) – An ARM has initial introductory rates for the first 5 or 7 years. Following the initial period, the rate can adjust annually for the remaining term. Subsequent annual and lifetime interest rate caps limit the amount the rates can change. Adjustable rates are best for shorter terms of homeownership.
Requirements for Conventional Home Loans:
What is the Minimum Down Payment?
Conventional home loans require a minimum down payment of 3 percent (3%) of the home's purchase price. If you are first-time home buyers and meet the income limitations, you can enjoy discounted mortgage insurance.
The mortgage insurance can be removed after there is sufficient equity (unlike FHA). You are considered a first-time home buyer if you have not owned real estate in the last three years.
Eligible sources for the down payment
In summary, the down payment for closing can come from any asset to purchase real estate. However, loans and unverifiable cash are not allowable on Conventional loans. Please feel free to contact a Kansas City Loan Officer to learn more information about the underwriting process.
2023 Maximum Loan Amount
Below are the maximum conforming loan limit in Kansas City. Or find the Missouri conforming loan limits by county and Kansas conforming loan limits by county.
$726,200 for a one-family property
$929,850 for a two-family property
$1,123,900 for a three-family property
$1,396,800 for a four-family property
Home loans are available above these loan limitations; see Jumbo Loans.
Jumbo vs. Conventional home loans
Minimum Credit Score
Conventional mortgages are a good choice for borrowers with a credit score of 620 or higher. However, there is "risked-based" pricing (See LLPA below). In other words, the interest rate is subject to the middle FICO score and the amount of your down payment.
FHA may be a better option if you have troubled credit. Contact a Kansas City Loan Officer to determine which home loans are best for you.
Mortgage Refinance
You can refinance conventional loans, which can help you pay off your home sooner, lower your monthly payments and even put your home equity to good use. There are several options to consider when refinancing:
A "rate and term" refinance is to refinance and improve the terms of the loan and/or reduce the loan term to pay off the loan faster.
A "cash-out refinance" to obtain money for large purchases such as home improvements, cars, or to reduce credit card debt. The is refinance to take equity out of your home.
Learn more about a mortgage refinance
Private Mortgage Insurance (PMI)
When putting less than 20% down payment requires PMI on conventional mortgages. The risked-based insurance protects the mortgage lender from losing money in case of default. Borrowers with good credit and a larger amount down (i.e., 10% or 15% down) can enjoy cheaper monthly insurance payments than an FHA loan.
Other loans do not have PMI included in your monthly payments. Such as Lender-paid PMI, a combination of first and second loans, and single payment PMI. A Loan Officer can help to determine which loan option is the cheapest for your situation.
Debt-to-Income Ratios
A debt-to-income ratio (DTI) is your total mortgage payment and monthly debts divided by your gross income. This Debt-to-income ratio is one-way Kansas City lenders measure your ability to manage the payments. Generally, the maximum DTI is 45% and up to 50% with compensating factors.
Strong compensating factors are; great credit score, job stability, and cash reserves. The best way to verify the maximum amount you can borrow based on your income level is to start pre-approval.
Eligible Properties
Many types of properties are eligible for financing, for example:
Single-family homes (Detached homes)
Planned Unit Developments (PUDs) typically comprise detached homes within a homeowner's association.
2, 3, and 4-unit properties
Condominiums
Some co-op properties
Manufactured homes (loan limitations apply)
Other Popular Loan Options
Explore all the available loan programs
VA loans (department of veterans affairs)*
FHA loans *
USDA loans *
Jumbo loans
* Government agency backed loans
Have Questions? Speak with a Kansas City Loan Officer to learn more about conventional loans. Call our Kansas City or Overland Park location today at 913.642.8300.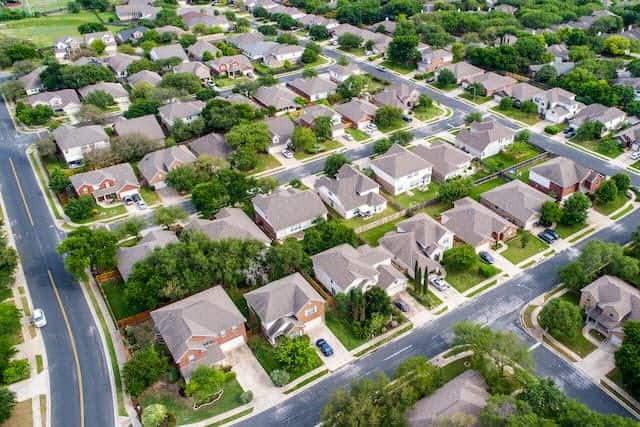 November 30, 2023
Find the 2024 Missouri conforming loan limits by county below. Metropolitan Mortgage Corporation compiled the…
Load More