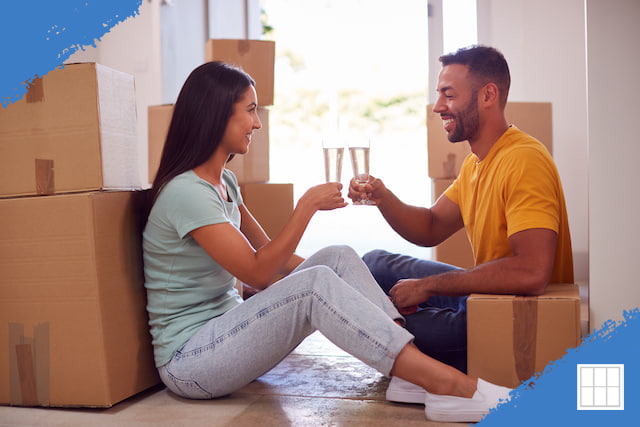 Common First-Time Home Buyer Mistakes to Avoid
For many people, buying their first home is a significant milestone. It's an exciting time, but it can also be nerve-wracking, especially if you're unfamiliar with the process. There are many things to think about, and making a mistake can cost you time and money. In this blog post, we'll discuss some of the most common first-time home buyer mistakes and give tips on how to avoid them. Keep reading for advice from the experts.
1. Shopping For a Home Outside Your Budget
Determine your budget for your first house and firmly resolve not to look at any properties outside that price range. An attempt to make monthly mortgage payments outside your means is not a good idea. You might result in monthly shortages in other areas, missed mortgage payments in the future, and even foreclosure. Buying a house for more than you can afford can cause grief and stress.
Instead, multiply your monthly gross revenue by.38%. After that, deduct all of your monthly expenses. What's left over should be the maximum mortgage payment you can afford, with some going into savings just in case. You'll be able to make your house payment from your saved money without having to scramble.)
Tip: If you are not sure "how much house you can afford", calculate how much home you can afford with our home affordability calculator.
2. Thinking You Don't Have Enough for the Down Payment
Many "could be" First Time Home buyers hold off in applying for a mortgage, wasting thousands of dollars by continuing to pay rent when they could be financing their own home. It's reasonable to be hesitant if you feel unprepared but think again if you're worried about saving for the customary 20% down payment.
Most FTHBs can qualify for a mortgage that doesn't have the typical 20% down payment of a mortgage. As long as you pay private mortgage insurance (PMI) to safeguard the lender's investment, you are eligible to qualify for a Conventional loan or FHA loan and put as little as a 3.0 to 3.5 down payment on the home of your dreams. Assuming you have an acceptable debt-to-income ratio that meets the programs guidelines.
Read more: First-time homebuyer loan programs with low down payments
Tip: Once you have enough equity in your home, you can always request that the PMI be removed (conventional) or refinance (FHA) to eliminate the PMI requirement.
3. Spending your Savings
Let's say your savings account currently holds $30,000. Having additional funds does imply that you ought to use it all for a down payment. If you choose to do this, you could save a significant amount of money in interest over time, but you will also be locking up all of your capital in real estate.
If you need money quickly for an emergency, this could cause problems later. Although it would cost you more in interest, you might borrow money against the equity. By starting with a sizeable down payment, you could end up paying more than you would have.
Tip: Limit your down payment as much as possible, and buy a few discount points on your mortgage to save on interest. Then invest your cash in an interest-bearing account to have a cushion.
4. Trying to Improve Your Credit
Are you ready to purchase a home? Avoid raising credit limits, creating additional credit lines, or using credit extensively before (or after) applying for a mortgage. You run the danger of damaging a perfectly decent credit score and appear to look risky to lenders.
Before beginning to look for your first home, check your credit score and, if possible, try to increase it to make yourself eligible for a lower interest rate. Improving your score can significantly assist you if you apply for a loan product that favors higher credit ratings.
Tip: Learn what a "good" credit score is and review your credit report. For buying a home in Overland Park, KS, you'll need a score of around 620, but you can get better rates with a score over 700.
5. Not Getting a Pre-approval
When shopping for a new house, many FTHBs make the mistake of focusing on finding their perfect home before talking with a mortgage loan officer. Preapproval can give your real estate agent massive negotiating power in competitive markets and move an offer from somewhere close to the top of the stack.
Metropolitan Mortgage is committed to helping you every step of the way when putting an offer on your perfect home. We'll provide a pre-approval letter after checking for all the documentation and verifying that credit scores are good, which means our customers know they will have more confidence in achieving their dream home.
Tip: Don't fall into the trap of simply getting "prequalified." Pre-qualification is a surface look at your finances and doesn't include verification of your employment, income, and assets. A pre-approval lets you be taken seriously by sellers.
6. Taking the Wrong Type of Mortgage
You might be surprised to learn that several mortgage types are available, and some may work better for a first-time home buyer than others.
Getting a mortgage can be a confusing process for many FTHB's, for instance, there are fixed-rate mortgages and adjustable-rate ones with different risks depending on the type you choose to go into a tenancy.
Different types of home loans in Overland Park and the greater Kansas City metropolitan area are available, and an FHA loan has less stringent criteria. For example, you may be able to get approved with a credit score as low as 580 for this type – compared to the 620 required by conventional mortgages. There are USDA loans for rural areas that do not require a down payment. If you are a veteran, VA loans do not require a down payment either.
The great thing about an FHA loan is that the down payment requirement for first-time home buyers with this type of financing can be as low as 3.5% and only 3% for conventional loans.
Be sure to discuss with your loan officer the different loan options that are available within your budget, especially first-time home buyers.
7. Working With the Wrong Mortgage Lender
As a first-time homeowner, you should work closely with your mortgage lender to ensure that the loans are the best option for your situation. Make sure they have plenty of experience in local markets and will be able to help navigate any rough patches along the way.
Many people's most significant asset is their home; therefore, it only makes sense to be careful about who you choose to assist you in getting a mortgage. Regarding mortgage length, down payment, and other aspects of buying a home, your lender should have your best interests in mind and give you various options.
8. Waiting To Buy
For various reasons, as a first-time home buyer you may be reluctant to enter the market. Perhaps they need more time to accumulate enough funds for a significant down payment, or they're waiting for the market to cool off. Or maybe they anticipate a decline in mortgage interest rates.
The fact is that you can have to spend more on a property if you wait too long. Prices are soaring based on how the real estate market is performing nationwide.
The market is hot right now, and prices keep rising. This year the median sales price of a single-family home appreciated by 15.7%.
There are many reasons to buy a home now versus waiting, such as, not only will you be able to take advantage of today's relatively low mortgage interest rates, but it also means you can build equity and gain a tax deduction compared to renting.
Don't wait to purchase your first home, If you get in early, you can take advantage of appreciation sooner rather than later.
Advantages of Being an FTHB
You have a few advantages over someone purchasing their second house as a first-time home buyer. You can benefit from lending programs that let you buy a home with little or no money, even if you have fair to bad credit, and even with the money given to you as a gift by a family member or friend.
When you buy a home, you'll also be able to raise your net worth immediately. Owning a home gives you immediate financial stability and improves your credit score, even if it takes a few years to accumulate equity, and making sure to pay all your monthly bills on time.
Why Choose Metropolitan Mortgage?
As a first-time home buyer, it's normal to feel overwhelmed by the home buying process. Don't worry, we're here to help, start by getting pre-approval for a mortgage. Pre-approval will show you how much you can afford along with showing sellers that you're serious about buying.
Don't let the down payment hold you back; there are many ways to get your hands on enough money for a down payment. You can receive a gift from family or friends. And finally, remember that it's never too late to improve your credit score. You'll be one step closer to owning your dream home by following our helpful tips.
Metropolitan Mortgage has been in business since 1997, and we have assisted many home buyers in the Midwest. If you are looking for mortgage financing in Overland Park and the greater Kansas City metropolitan area, we can help. Metropolitan Mortgage offers mortgage programs in Kansas and Missouri.
Contact us if you have any mortgage-related questions or concerns. If you are ready to move forward, you can view rates, obtain a customized instant rate quote, or apply directly from our website.