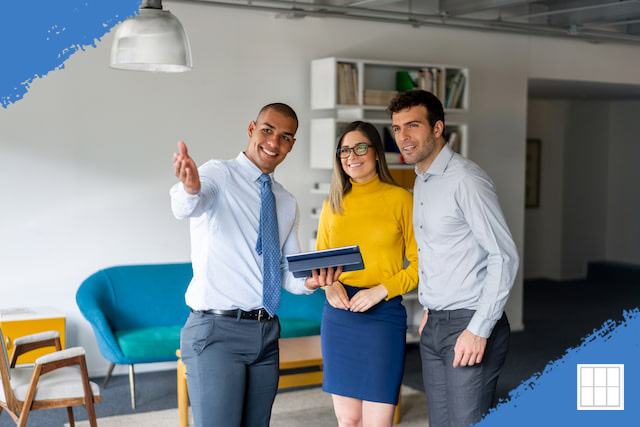 10 Home Buying Checklist for First-Time Home Buyers
For first-time home buyers, you have a lot to look forward to, from viewing properties online to visiting potential neighborhoods. But what happens after the first thrill of deciding to go for it? How long till you're choosing the wall paint color schemes and presenting yourself to your new neighbors?
First-Time Home Buyers Checklist
The home-buying process has been subdivided into ten key steps: It's referred to as a home-buying checklist. There are decisions to be made and tasks to complete in each phase. However, each one brings you closer to your dream of becoming a homeowner.
1. Organize your Finances
Buying a home for first-time home buyers is likely to be the largest financial decision one will ever make, so be sure your finances are in order before diving in.
By considering your earnings, debts, and assets, a mortgage calculator can assist you in determining your spending plan. You can calculate how much your mortgage payments will be and how your budget as a homeowner will look.
This might be useful for keeping your objectives in check. You may be eligible for a large mortgage, but that doesn't imply you want to devote much of your income to housing.
2. Come up with a List of What You Want for Your House
Putting together a checklist of must-haves for homes is a fun step you can take. Whether you're searching for a first house or a place to call home for the rest of your life, there are various aspects to consider.
A classic single-family house, for example, is ideal if you value owning a backyard. However, if you live in a more densely populated location or do not want to worry about the upkeep, a condominium or townhouse may be your best option.
3. Obtain a Mortgage Pre-approval
Preapproval is important for two reasons. For starters, it gives the impression that you are a serious buyer. Secondly, it gives you a rough estimate of the amount you need to borrow. For first-time home buyers, this allows you to budget effectively and avoid disappointments should you find the property you want is more expensive.
It is advisable that you begin the pre-approval process before you embark on house hunting. This allows you to get clear figures on how much you expect to spend, not to mention save time looking at properties that are out of your reach. Get started on pre-approval if you are looking to purchase a new home. This will give you an idea of the available mortgages and what the budget can get you.
Read More: First-time homebuyer loan programs
4. Look for a Real Estate Agent
You've obtained your mortgage pre-approval and know what sort of home you want. The next step is to locate someone to assist you in your search. From understanding the nitty-gritty of the regional market to offering moral support when the quest seems interminable to assisting you in negotiating with a seller, the appropriate real estate broker can have a tremendous impact all through the process of getting a house.
Interviewing several agents is a smart idea. Inquire from folks you know who have just purchased a property whether they would suggest their agent. Use a different realtor than the one selling the house you want to buy. You want a personal agent to represent you.
5. Find a Home
It's time to move beyond looking through online home listings and visit some houses in person. Take time when choosing a home during the walk-through, as you may only be able to visit a house once before making an offer. Endeavor not to get distracted by other buyers or the seller's agent.
Take images to assist you in remembering details while determining whether or not to submit a bid. Potential features and concerns may impact the offer you make, which you should discuss with a house inspection.
How to Get the Best Deal on your New Home
6. Make an Offer
Your realtor may be an invaluable resource in this regard, providing you with similar sales data as well as any data of the sellers that they may have obtained from the selling agent.
If the house seller declines your bid, you have the option of making a counter-offer or walking away, depending on the reason for the rejection. If the seller negates, discuss your options with your agent before accepting or making your final counter-offer.
How to Make an Offer on a Home
7. Make an Inspection of Your House
A simple house examination might uncover concerns that may arise in the future and identify any required adjustments. From the basement to the top, this visual inspection encompasses all rooms of the building and its components.
In addition to regular checks, if you find a specific concern, such as mold, you might want to have a more specialist type of house inspection.
You get to pick the home examiner and pay for the assessment. You may bargain with the seller if it reveals issues not disclosed in the seller's declarations.
8. Get Your House Appraised
The house appraisal is not to be confused with a home inspection. House appraisal is performed for the homebuyer and lender's benefit, as the lender does not want to give you additional funds than the house is worth.
To estimate the house's market worth, an appraisal examines the house you're purchasing as well as comparable previously sold residences.
Your lender will choose the appraiser, but you'll be responsible for the appraisal cost.
9. Renegotiate the Deal if there are any Other Issues with the House
You should negotiate for repairs with the seller. The type of market you're in might affect your ability to bargain. Getting concessions might be tough in a robust seller's market because the seller can move on to the next deal. However, if it's a matter that will be raised by any buyer — such as a necessary repair that any house inspector will note — you could still have negotiating power.
10. Time for Closing the Deal
You've finally arrived at the final phase. Congratulations!
The closing process doesn't have to be very complicated. Go through the paperwork, read and understand all contents. Check the amounts and verify that they haven't been altered to ensure you have the accurate figure to complete the transaction. Close the deal as per the agreement.
Conclusion
Purchasing your first home is a significant accomplishment that will need a significant amount of effort. It is, however, possible with the correct amount of preparation and planning. Consider saving as soon as possible, repair your credit, and think about what you want from a home. Planning ahead will aid in establishing the framework for your first house and will be quite helpful when evaluating your financing needs.
If you are ready to get started on your path to homeownership, reach out to Metropolitan Mortgage Corporation for all your mortgage needs, and we will be there for you every step of the way.