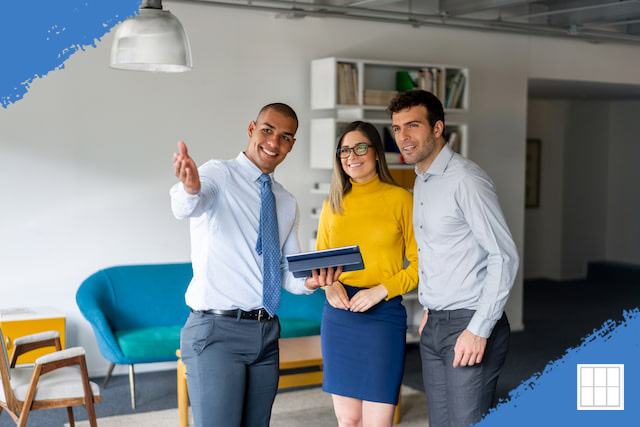 First-Time Home Buyer Checklist: 10 Essential Steps to Homeownership
Becoming a first-time home buyer is an exciting journey, filled with anticipation as you explore various properties and neighborhoods. But after the initial thrill, there's a lot to consider before you can call yourself a homeowner and start choosing wall paint colors. To help you navigate through this process, we've put together a comprehensive first-time home buyer checklist with ten key steps, each bringing you closer to your dream of owning your own home.
Assess Your Finances
Before taking the plunge into homeownership, it's crucial to ensure your finances are in order. See how much you can afford by using a mortgage calculator to evaluate your earnings, debts, and assets. This will give you a clear idea of your budget and what mortgage payments you can afford comfortably. Remember, just because you qualify for a large mortgage doesn't mean you should stretch your budget too thin.
Create a List of Home Must-Haves
Compose a checklist of features and amenities you desire in your future home. Whether it's a cozy single-family house with a backyard or a low-maintenance condominium in a bustling area, knowing your preferences will make the search more focused and enjoyable.
Obtain a Mortgage Pre-Approval
Getting a mortgage pre-approval is crucial for two reasons. Firstly, it demonstrates to sellers that you're a serious buyer, which can give you an edge in competitive markets. Secondly, it provides you with a clear budget, preventing any disappointment by narrowing down your home search to properties within your financial reach.
Engage a Trusted Real Estate Agent
Partnering with a reliable real estate agent is a smart move in your home-buying journey. A qualified agent will possess invaluable local market knowledge and can provide support throughout the process, from finding potential homes to negotiating with sellers on your behalf.
Start House Hunting
With your pre-approval in hand and your real estate agent by your side, begin visiting homes in person. Take your time during walkthroughs and take photos to help you remember the details of each property. Remember to stay focused on your checklist of must-haves and consult your agent for guidance.
Make an Offer
Once you find your dream home, work with your realtor to make a compelling offer. Your agent can provide you with relevant sales data and insights to support your bid. Be prepared to negotiate with the seller, and in case of rejection, consider making a counter-offer or exploring other options.
Schedule a Home Inspection
Getting a thorough home inspection is essential to uncover any potential issues with the property. This inspection will cover all areas of the house and its components, ensuring you're aware of any necessary repairs or improvements.
Appraise the Home's Value
A home appraisal is different from an inspection and is conducted for the benefit of both the buyer and lender. This process determines the market value of the property and helps the lender assess the loan amount accurately.
Renegotiate if Necessary
Should the inspection or appraisal reveal any issues, negotiate with the seller to address them before proceeding. Depending on the market conditions and the significance of the concerns, you might have room for negotiations.
Closing the Deal
The final phase is the closing process, which involves carefully reviewing and understanding all the paperwork. Verify the amounts to ensure they match the agreed-upon figures, and proceed to close the deal as per the agreement.
Conclusion: First-time Home Buyer Checklist
Buying your first home is a significant achievement that requires careful preparation and planning. Start saving early, work on improving your credit score, and define your home preferences to establish a solid foundation for your homeownership journey. With the right preparation and the support of a reliable mortgage provider like Metropolitan Mortgage Corporation, you can make your dream of homeownership a reality. We'll be there for you every step of the way!