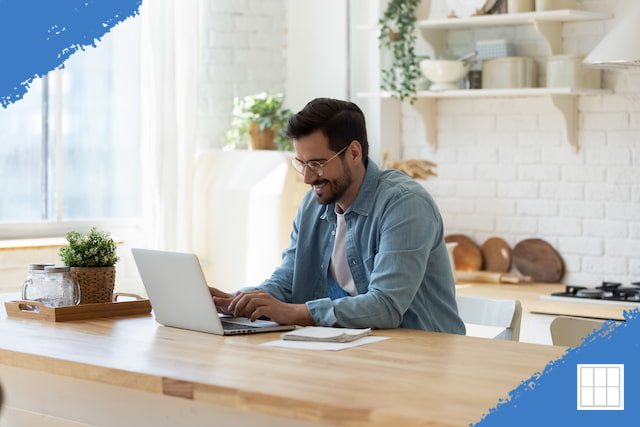 How Long Will a Mortgage Pre-approval Take?
It's no secret that getting a mortgage pre-approval is key to a successful home purchase. But, how long will a pre-approval take? And is there anything you can do to speed up the process? Here are some tips on how to get your mortgage pre-approval fast.
If you are planning on buying a home, you should get pre-approved for a mortgage before you begin house hunting, even if you are not ready to buy a home just yet and commit to a mortgage loan.
Your next step should be a planned visit with a respectable, locally licensed mortgage company to secure a mortgage pre-approval. However, this is a straightforward process that is often overlooked. We are a family-owned mortgage company with experience in the industry since 1997.
Pre-approval is the first step of the mortgage process.
What is a pre-approval, and what is the timeframe it will take to get one? A mortgage pre-approval letter states that your lender has taken the time to review your income, assets, and credit and obtained an automated underwriting approval. In other words, it will let prospective sellers know you can qualify to buy the property.
How Long Will a Pre-approval Take?
So, how long does the mortgage pre-approval take? Potential homebuyers may be timid about approaching a lender for pre-approval. While others may skip the process altogether to expedite the process and find that perfect property, thinking a pre-approval will take too much time.
However, what good is skipping a step when you won't be able to make a viable offer without a mortgage pre-approval letter? In the competitive Midwest market, ignoring pre-approval could limit your options.
Depending on the present housing market, homes may see multiple offers, and if you're not ready to submit a firm bid backed up with a pre-approval letter, you could lose the house altogether. That said, obtaining a pre-approval should be a painless process.
So, how long does it take to get a mortgage pre approval? What documents are needed to obtain a pre-approval letter?
Let's address that concern right now. Obtaining a mortgage pre-approval is a painless process. In most cases, receiving a mortgage preapproval letter will take no more than a day or two. Once you have the letter, you can begin shopping for your new dream home. Let's look closely at how long it takes to get a pre-approval and why.
Do Some Research
The golden rule of obtaining financing is to do your homework. It's time to source a few reputable local lenders to choose from. Make sure you feel comfortable with the loan officer you select, as they will guide you through approval and the steps involved in buying your home.
Once you have chosen a few lenders, it's time to get competitive rate quotes for a home loan. You can obtain a quote without a "hard" credit inquiry since the quote is based on preliminary information you have provided the lender.
Get Pre-Approval versus Pre-Qualified
Perhaps it's an excellent time to understand the difference between pre-qualification and pre-approval.
Pre-Qualification: The lender is simply estimating whether you qualify based on the information you provide. There is no credit check, pay stubs, and W-2s. Most sellers will not accept a pre-qualification letter since your income and credit have not been verified.
Pre-approval: The lender will pull your credit, review your income and assets and verify that you are likely to be fully approved for a mortgage loan at a specific purchase price and down payment. Then you will receive a mortgage preapproval letter from your lender stating your financial information has been reviewed and is qualified.
This is why a seller requires a preapproval letter versus a pre-qualification letter. Learn why realtors require a pre-approval letter before making an offer on a home. Let's look at a few tips that will help the process move more quickly.
Prepare the documentation upfront.
What can slow down the mortgage pre-approval process? Delays usually occur when customers when can not locate the proper documentation. To avoid any delays, we have provided a checklist below.
Personal Checklist
It may be helpful for you to review our personal mortgage pre-approval checklist. To ensure an easy, smooth, quick, and painless mortgage preapproval by already having the documents in hand. A few must-have documents include:
Driver's License or Passport
W2 or 1099 tax returns for the past two years
Current Bank Statements
Your most recent Pay Stubs
Your FICO Credit Scores
If you don't already know your FICO credit score before you start the pre-approval process, it's probably time to take a look. You can start monitoring your credit report with a host of reputable online resources. Ultimately, it's essential to remedy any errors upfront, so it doesn't delay the preapproval letter.
Ready to Apply for a Home Loan in Kansas or Missouri?
If you have any questions about mortgages, or are you ready to apply to purchase a home? Metropolitan Mortgage can help; we are a local mortgage company from Overland Park, Kansas, serving the entire state, as well as Missouri. We offer many mortgage programs to buyers in the Midwest and have been doing so since 1997.