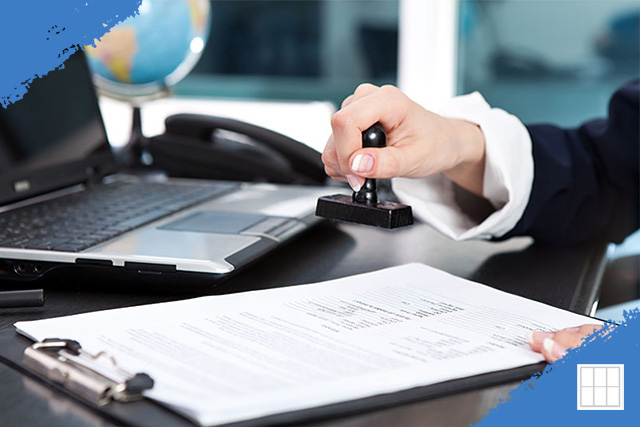 How to Get Preapproved for a Mortgage
With today's housing market, it's nearly impossible to get a house offer accepted from a seller without a mortgage pre-approval letter. Home sellers are reluctant to accept offers from buyers who may not follow through with the purchase, especially when there are other offers on the table. So, it's important to know how to get preapproved for a mortgage
A mortgage pre-approval lets you know how much money you can qualify for a mortgage. This gives you a house-hunting budget that enables you to shop smarter and focus on homes within your price range. But, what is mortgage pre-approval, and how do you get started?
What is a Mortgage Pre-approval?
Mortgage pre-approval is a process through which a lender reviews your finances and determines how much they are willing to lend you for a mortgage. The lender will perform a hard credit inquiry to get a detailed look at your credit history and current financial situation. They will check for the following critical items:
FICO score
Debt-to-income (DTI) ratio
Income
Credit history
Employment history
If you qualify for a mortgage, the pre-approval letter will state the amount you're approved for, the interest rate you'll be qualified for, and the terms of the loan.
Pre-qualification vs. Pre-approval
During a mortgage application, you may have heard lenders use the terms "pre-qualification" and "pre-approval" interchangeably. However, while they are both ways of understanding how much money you can borrow, there is a slight difference between them. Pre-qualification is a much less involved process than pre-approval.
With pre-qualification, the lender will review your monthly debts and income, but they will not do a hard credit inquiry. Because of this, pre-qualification is not as reliable as pre-approval. It's more of an estimate which is bound to change as the lender gets a more in-depth look at your credit history and financial situation.
Preapproval is a much more involved process as the lender will review your credit history, income, and current financial situation in detail. They will check your pay stubs, tax forms, and bank statements.
This is a more factual representation of your current financial situation and how much money you can actually borrow. Unlike a pre-qualification, a pre-approval also requires a hard credit inquiry making it a more reliable indicator of your borrowing power and precisely how much you qualify for towards a mortgage.
Pre-approval vs. Approval
While pre-approval is an essential step in the mortgage process, it's not the final step. After pre-approval, you will still need to go through the approval process. This is the final step in the mortgage process, and it's where the lender approves your loan.
At the approval stage, the lender will check your application to ensure nothing has changed since you received your pre-approval letter. To finalize the mortgage, your lender will review a few property details, including but not limited to::
Appraisal value of the home to ensure you aren't borrowing more than the home is worth. If the appraisal value comes lower than the purchase price, it might pose a problem.
Title report to ensure there are no liens on the property and that you are actually buying the home you think you're buying.
Homeowners insurance that protects you and the lender in the event of loss or damage
Once the lender has verified everything is in order, they will give you the final green light to finalize the closing.
How to Get Pre-approved for a Mortgage
Having understood the importance of pre-approval and what it entails, let's go over the steps to get pre-approved for a mortgage.
Know When to Get Pre-approval
Preapproval is critical for a few reasons. First, it shows the seller you're a serious buyer and second, it gives you an idea of how much money you can borrow. This is important for budgeting purposes and avoiding disappointment if you find a home out of your price range.
Ideally, you should start the pre-approval process before you even start house hunting. This way, you'll know exactly how much you can afford. You won't waste time looking at homes out of your budget. If you are already in the market for a new home, get started on pre-approval now. You'll have a better idea of your mortgage options and the kind of home you can afford.
Document Submission
Since the pre-approval process is part of the mortgage application, you will need to provide the lender with various documents about your income, debts, and assets. These include:
Your License and Social Security number
Recent pay stubs (the past 30 days)
W2s statements from the past two years
Account statements including CDs, retirement funds, etc. from the past two months
Proof of any alimony, child support, bonuses, or rental income
Information about any other debts you may have, such as car loans, student loans, etc.
As you are required to share these documents with any lender you are applying with, having them organized before seeking offers will make the pre-approval process much smoother. After submitting the documents, allow one to two business days for the lender to review them and make a decision.
Get your Credit Score Checked
Before getting pre-approved, your lender will perform a hard credit inquiry to assess your credit score. This will knock off a few points on your credit score, but it's a necessary step for the lender to gauge your borrowing power accurately. Any subsequent credit inquiries from other lenders within a 45-day window will also be counted as one inquiry and won't impact your credit score.
Receive Your Pre-approval Letter
After the lender has reviewed your documents and assessed your credit score, you will receive a pre-approval letter. This letter is essential when you make an offer on a home.
It shows the seller that you are a serious, qualified buyer and gives them an idea of the range you are considering. It also shows them you won't have financing issues that could derail the sale at the last minute.
Check out for Pre-approval Expiration
Like any letter, a pre-approval letter does have an expiration date. Most lenders give you anywhere from 90 to 120 days to find a home and finalize the purchase. If you don't find a home in that time frame, you can request a renewal from your lender by providing your updated financial and credit information.
Get Pre-approved for a Mortgage Online
A pre-approval letter is a critical part of the home-buying process. It gives you a clear idea of how much you can afford and proves to the seller that you are a qualified buyer. If you're looking to get started on pre-approval in Kansas City, Metropolitan Mortgage Corporation can help. We offer online pre-approval so you can get started from the comfort of your own home. Through our unique and affordable loan programs, we provide stress-free mortgage financing for all types of borrowers. Give us a call today to learn more about mortgage pre-approval or get started on your online application. We have the perfect solution for you!