We know buying a home in Kansas City comes with a lot of questions, and that's why we are here to help you every step of the way on your home purchase. Whether you are a first-time home buyer or an experienced homeowner, purchasing a new home can be a stressful process.
Choosing the right Kansas City Mortgage Lender can take the stress off your shoulders by communicating at each milestone and close on time without the hassle.
Our experience and expertise in the industry qualify us to assist you in finding the home loan financing that is best for your specific needs. Take a look at the different home purchase loan options, and contact us at any time when you would like to discuss the purchase of your next home.
Check out our First-time Home Buyer Guide
Step 1: Mortgage Pre-approval
Obtaining a home mortgage pre-approval letter is the first step before you start house hunting for your dream home. We never charge a fee to get pre-approved for a mortgage loan. Learn everything you need to know about mortgage pre-approval.
This is a good time to review the "Do's and Don'ts" and get started on your mortgage pre-approval letter.
Step 2: Making an Offer on a Home
When making an offer on a home, your Realtor® will draw up the offer and submit it to the seller. Typically, an earnest deposit is required at this time to show that you're serious about wanting to buy the house. The seller might counteroffer, so expect some negotiations until you reach a final price.
As soon as both parties accept the written offer and counteroffers, you have a legal contract. Now it's time to get started on your loan application and notify your Loan Officer.
You will be sent a loan application package and a request for documents needed for processing. It is in your best interest to provide documents in a timely manner.
Step 3: Home Inspection
Metropolitan Mortgage encourages every buyer to get a home inspection. The home inspector is usually hired immediately after the contract has been signed. It's important that you don't become too attached to a home until you've had it inspected by a professional, certified home inspector.
A home inspector is sometimes confused with a real estate appraiser. A home inspector determines the condition of a structure, whereas an appraiser determines the value of a property. It's only through the home inspection where you'll discover if the home requires minor or major repairs. Any work required for the foundation, heating and cooling system, plumbing or electrical systems, could prove costly. Having this information upfront can give you some negotiating power or give you an acceptable reason to back out of the deal.
Once inspections are complete, your Realtor® will submit a list of items that you want to be addressed (Resolution of Unacceptable Conditions) to the Seller. Please let us know as once you and the Seller have come to an agreement so we can order the Appraisal Report.
Step 4: Homeowners Insurance
Now it's time to shop for homeowner's insurance coverage on your new home. Once you have chosen the insurance company we will need your agents name and number. We will need to provide them our loan number and loss payee information.
Step 5: Home Appraisal
Once you have completed the Home Inspection and feel confident to proceed, either you or your Realtor® can request that we order the appraisal report. Metropolitan Mortgage will order your home appraisal and charge the credit card provided at this time.
An appraisal provides you and Metropolitan Mortgage the fair market value of the home. The appraiser will schedule an appointment with the Listing Realtor® to inspect the home. The appraiser will obtain information on similar homes in the area that have sold within the last six to twelve months to determine the market value.
The appraisal primarily documents obvious visual conditions, along with a cost and size comparison to other homes. You should receive your appraisal report by email, within 5 to 10 business days.
Step 6: Mortgage Underwriting
This is the final step in the loan approval process. Mortgage underwriting is the process used by lenders to determine if the risk involved in offering a mortgage loan to a borrower is acceptable. Once the loan processor submits the file for underwriting the underwriter will review your income, assets, debt, appraisal, and credit to ensure your loan fits the lending guidelines. The underwriting process typically takes between two to five business days. Once the loan is reviewed by the underwriter a conditional approval is issued. Conditions are additional documents the underwriter must review and approve prior to issuing the final approval. Once all conditions have been satisfied the underwriter will issue the final approval and you are ready to closing.
Step 7: Closing Process
Metropolitan Mortgage will answer your questions, stay involved and guide you through the loan process all the way to closing.
Prior to Closing
You will receive and must acknowledge receipt of the Closing Disclosure (CD) at least three (3) business days before closing can occur. The CD, which lays out the terms of the loan including an itemized list of fees associated with the closing. Let us know immediately if you believe there are mistakes and ask about anything you don't understand.
The Loan Closing
The "closing" is the last step in buying and financing a home. The "closing," also called "settlement," is when you and all the other parties in a mortgage loan transaction sign the necessary documents.
What You Will Need to Bring
Everyone on title to the property must attend the closing and bring a government-issued identification card with photo. Please bring a certified, or cashier's check made out to the title company to cover the remaining amount due; as reflected on your final Closing Disclosure (CD). Before wiring money, please read the article Email Phishing Scam.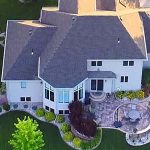 Now it is Time to Celebrate!!
Feel free to contact us or Call Us with any questions no matter where you are in the home buying process!
Have Questions? Contact Us online or call us at 913.642.8300.