Today's Best Mortgage Rates
Current Mortgage Rates Kansas City assume good credit (a middle FICO credit score of 740+), refinancing or purchasing a home as your primary residence (single-family residence). Get started with a local Kansas City mortgage lender!
Kansas and Missouri Mortgage Rates – Purchase and Mortgage Refinance
We can Track the current mortgage rates Missouri or mortgage rates Kansas so that you don't have to! Fill out our mortgage rate tracker form and we will contact you when home loan rates hit your target level.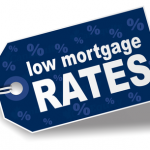 Mortgage Assumptions
The best financing terms are subject to change without notice and are exclusive to Kansas or Missouri Properties only.
Current Interest Rates are based upon:
Purchase or refinance rates of a primary residence (single family residence) that is owner occupied. Refinance cash-out or Investment properties may have different terms.
A maximum debt-to-income ratio of 45 percent or less.
The minimum credit score is listed on the tabs above.
An escrow account (property taxes, insurance, and PMI).
Lock-in for a period of 30 days.
Financed amount of $250,000.
A loan-to-value ratio is <=75 percent.
Terms; 30-year fixed, 25-yr rates, 20-yr, 15-yr and 10-yr.
Adjustable Rate Mortgages (ARM) terms: 7/1 and 5/1.
Get a Kansas City Mortgage Rates Quote today!
We don't have your personal information and the best terms may not reflect your actual situation. We offer a wide variety of lending products that you may still qualify for, even if your situation doesn't match our best offers.
Kansas City Loan Programs:
Conforming Conventional
FHA (federal housing administration)
VA (no down payment)
USDA
Jumbo
First-time home-buyer products available with a good credit score and credit history.
What are Origination Points?
Points allow you to make a trade-off between your upfront costs and your monthly payment. By paying points, you pay more upfront, but you receive lower interest rates. This can be a good choice for someone who knows they will keep the property for a long time.
Points are calculated in relation to the amount borrowed. Each point equals one percent of the amount borrowed (for example, if you borrowed $100,000 one point on would be $1,000). This fee is paid at closing and increase your closing costs as reflected on your Loan Estimate (LE) and on your Closing Disclosure (CD) on page 2, Section A.
What are Annual Percentage Rates (APR)?
The APR reflects the interest rate plus other charges. There are many costs associated with taking out a home financing. These include; the interest rate, point(s), fees, other charges.
The interest rate is the cost you will pay each year to borrow the money, expressed as a percentage. It does not reflect fees or any other charges you may have to pay.
An APR is a broader measure of the cost to you of borrowing money, also expressed as a percentage. In general, the APR reflects not only the rates but also any point(s), broker fees, and other charges that you pay. For that reason, your APR is usually higher than your interest rate.
If you have applied for financing and received a LE from one or more home lending companies, you can find the interest rate on page 1, under Term, and the APR on page 3 under Comparisons.
Contact us today!
Need Help? Call our local Overland Park office at (913) 642-8300. Speak with Metropolitan Mortgage Corporation to learn more about our best lending products. Use our calculator to run payments using today's best rate!
Kansas City Mortgage Rates are subject to change without notice.