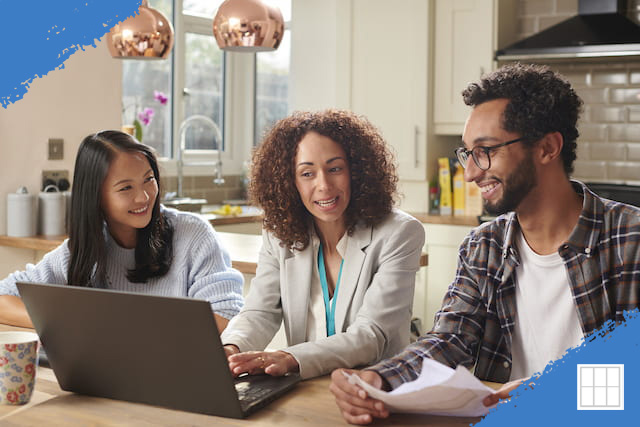 How To Make An Offer On A Home
Making an offer to purchase a home can be an exciting prospect, particularly if you are a first-time homebuyer. However, given the competitive market, making an offer on a home can also be a stressful process. You may find yourself having to compete with multiple offers on the same listing. Making an offer on a home in a seller's market can be a particularly emotional experience, as bidding wars have a tendency to get heated. However, knowing the right steps to take before making your offer can help you stand out from the crowd. Thus giving you the best chances of having your offer for your dream home accepted. To help make the home buying process go as smoothly as possible. Here is a look at the steps that you should take when making an offer on a home.
Get Pre-Approved
While it may seem premature, the first thing that you should do before you even start looking at houses is to get pre-approved for a mortgage. Having a pre-approval letter in hand from a lender will ensure that you are prepared. Especially, when you find the perfect house. Being pre-approved during the process of making an offer on a home will help sellers take you more seriously. As this shows sellers that you are serious about buying a home but that you also have the financing to follow through with your offer. Unless you are buying a home fully in cash, getting pre-approved before you look at homes is necessary. This can give you an edge over other offers in such a competitive market.
Find a Real Estate Agent
Next, you will want to find an experienced real estate agent that you can work with throughout the home buying process. While it can be tempting to forgo working with a real estate agent, particularly if you are familiar with the home buying process. A good real estate agent can be instrumental in guiding you through the purchase of a home. An experienced real estate agent can help you find the perfect home to meet your needs.
They can also play a critical role by helping you draft and submit an offer, and negotiate the final purchase price with the seller's agent. Having a good real estate agent by your side when you go to make an offer. It can help give you an edge in such a competitive market. They will know how to propose your offer in a way that will make you stand out to the seller.
Figure out How Much to Offer
Once you find a house that you are ready to make an offer on, you will need to figure out how much to offer the seller for their home. This is where having an experienced real estate agent by your side can be particularly important. They will be able to guide you in choosing a number that will both be competitive. Additionally, will help you get a good deal by comparing comps in the area.
When deciding how much to offer, it is important that you take into consideration the condition of the homeand how much competition there is for the home. Additionally, what comparable homes (comps) in the neighborhood have sold for recently. While you are free to make an offer that is below the asking price, do not make the mistake of giving a lowball offer. This could end up offending/alienating the seller. Work with your real estate agent to find a number that is fair and works within your budget.
Decide on Contingencies
Once you have decided how much to offer, you will next need to figure out what contingencies to include in your offer. Contingencies are clauses included in an offer to buy a home. They are meant to protect the buyer. Allowing them to back out of the transaction without facing legal issues or losing their earnest money deposit. For instance, it is recommended that you make your offer contingent on a home inspection. In addition to appraisal, and your ability to secure financing. However, sellers often see contingencies as obstacles to closing a sale. In a competitive market, you should try to keep contingencies to a minimum. Work with your real estate agent to determine what contingencies are necessary and which ones you would be willing to waive to make your offer more competitive.
Determine The Size of Your Earnest Money Offer
An earnest money deposit is an amount of up-front cash that you pay when your offer is accepted. You can forfeit your earnest to the seller if you back out of the sale. Unless ther are for reasons that covered in your contingencies. This money is held in an escrow account and is later applied to the down payment on your mortgage. While the earnest money requirement will vary depending on the market. It is usually between 1%-2% of the total price of the home. Take some time to talk to your real estate agent about how much earnest money you should include in your offer. This can help your offer to stand out from others by showing the seller that you are serious.
Write an Offer Letter
Finally, once you have determined the conditions of your offer, it will be time to write and submit an offer letter. Fortunately, your real estate agent will do much of the hard work here. You will simply need to review it to make sure that you and your real estate agent are in agreement. Then sign it so that your agent can submit it to the listing agent.
If your offer is lower than the asking price, you should consider including information in your letter summarizing market conditions that led to your offer. This is where working with an experienced real estate agent is particularly important. They will be able to draft an offer letter that helps your offer stand out and increases your chances of your offer being chosen by the seller. If your offer is accepted, your real estate agent will then negotiate the final terms of the sale and contract on your behalf.
Making an offer on a home can be an exciting yet stressful prospect. Particularly if this is your first time purchasing a home. Fortunately, you can reduce some of the uncertainty you are facing. Increase the odds of your offer being selected by getting pre-approved for a loan as early on in the process as possible. Feel free to contact us to learn more about mortgage options as well how the pre-approval process works.