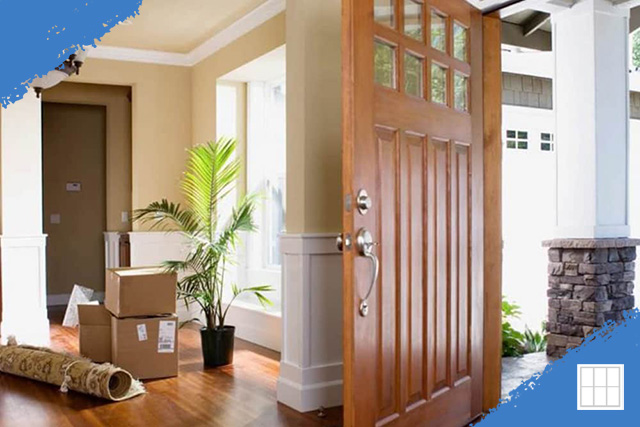 How to Win a Bidding War in a Hot Housing Market
Here's how to win a Bidding War
If you're shopping for a house in Kansas City, where the supply of houses is low and demand is high, you may find yourself in a bidding war, with multiple offers.
Add low mortgage rates into the mix and buying a home can feel like you're in a fierce battle to win the house you love. It's certainly easy to get discouraged if you're edged out multiple times when trying to buy a home. The best move you can make before writing any offers is to hire an experienced, professional real estate agent and mortgage lender.
Having someone on your side who knows the local real estate market, and can guide you through negotiations, means you've got the best chances when you enter a bidding war.
Here are the top strategies to help you win:
Get a Strong Preapproval Letter
Most mortgage pre-approval letters are missing pertinent information that a listing agent and seller are looking for. When comparing pre-approval letters, they are typically looking to see how qualified you are to purchase their home:
Does the pre-approval letter state the buyer's Income, Assets, and Credit have been reviewed?
Does the letter state that an Automated Underwriting Approval was obtained?
Is the pre-approval letter for more than the offer or do they barely qualify?
Is the Loan Officer experienced and has a history of closing on-time?
Do they return the listing agent call about the pre-approval letter?
These are the most commons reasons why a pre-approval letter can cause you to lose out on an offer.
Use an Escalation Clause
If you're in a multiple-bid situation, you can strengthen your offer by using what's called an escalation clause. It's essentially a contract addendum that states you're willing to increase your offer incrementally up to a certain limit if other offers come in that match or top your initial bid.
For example, say the seller's asking price is $200,000. Your real estate agent would write your offer to state: "My initial bid is $200,000 with an escalation of $2,000 over competing for offers up to $210,000," or something to that effect. If another bidder offered more than $210,000, however, you'd be out of the running.
An escalation clause is a smart strategy that shows strong interest, but it's importan to stay within your budget and be willing to walk away if bidding goes beyond your limit.
Limit Contingencies
Sellers have the upper hand in a multiple-bid situation, and they want offers that are clean and concise. If you know other bids are coming in and you really want a home, avoid putting in too many contingencies or making too many demands.
Don't include things like needing to wait for a spouse or partner's approval, asking the seller to purchase a home warranty or requesting that the seller leaves or repairs certain items. You also don't want to ask the seller to pay your closing costs. Having too many of these items in your contract will make it likely that a seller tells you 'no' over another offer."
Be Flexible on the Closing Date
Let's say someone outbids you by a few thousand dollars, but you're willing to give the seller more time to move out. That flexibility can make you the front-runner in a multiple-bid scenario.
Extending that courtesy can make your offer more attractive to a seller who might otherwise have to spend more on moving expenses or be crunched for time to find another home.
If a home is already vacant, sometimes you can win the seller over by offering to close in a shorter time.
Write the Seller a Letter
With so much fierce competition out there, sometimes appealing to the heart can make your offer stand out. That's why more and more real estate agents are suggesting that buyers write a heartfelt letter to sellers explaining why they want the house.
Providing photos of your family, kids and even pets can create an emotional advantage to your offer.
Don't Count Yourself Out After Bidding
If you lose a bidding war and the seller chooses another bid, have your agent keep in touch if you're still interested in the house. If a buyer offered way over the asking price, the deal could fall apart on an appraisal or the buyer might be bidding on multiple properties to see which one sticks.
The highest offer doesn't always mean it's the best one.
Contracts that come in way over asking price, have a very high cancellation rate. When that happens, the seller loses the momentum of being the new home on the market. That could make your offer attractive again and less competitive.
The homebuying process can feel cutthroat at times, and you may lose one or two bidding wars before you win one; it's almost a rite of passage. But you'll be in a better position to win the house you want with a knowledgeable real estate agent and mortgage lender to help you write a strong, competitive offer that follows these strategies.
CONTACT ME TO TALK MORE
Please contact the mortgage lenders Kansas City if we can be of help in your house hunting journey.