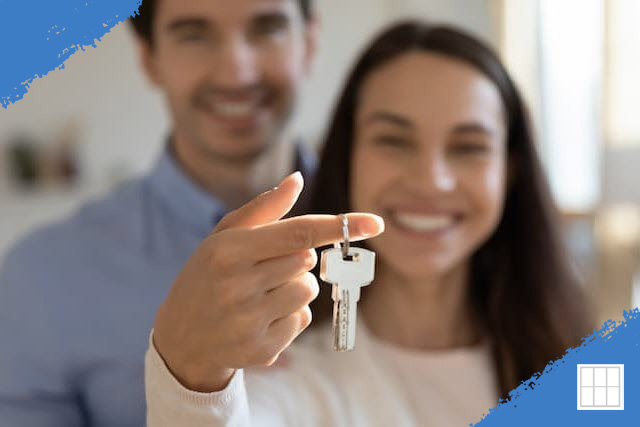 Home Buying Process in the State of Kansas: Your 12-Step Plan
Are you in the market to buy a home in Kansas? If so, you'll want to familiarize yourself with the home-buying process in the State of Kansas. In this blog post, we'll provide you with a 12-step plan that will help make the process as smooth as possible. So, whether you're a first-time home buyer or an experienced investor, keep reading for tips on how to buy a home in Kansas!
Step 1. Start saving money for your home-buying expenses.
When you buy a home in Kansas, you'll encounter a variety of costs. Such as the down payment and closing costs. Typically, the costs are paid on or before the day of closing.
Depending on your loan program, your down payment can range from 3% to 20% of the purchase price. However, a VA loan and USDA loan are the exceptions, offering 100% financing.
Although the down payment and closing costs are paid near the closing date, you will have other expenses upfront, such as a home inspection, appraisal, and an earnest deposit, to name a few. Therefore, it is essential to have sufficient funds saved up when buying a home in the State of Kansas. So, start saving!
Step 2. See how much house can you afford?
Finding out "how much house can I afford" in the State of Kansas is an essential step. Having a budget on paper will help you shop within your price range. Nothing is worse than looking at homes and then finding out that you can't qualify for them.
The great thing about creating a home-buying budget is that it doesn't require any financial planning experience, and all you need are your monthly income and recurring expenses to get started.
Write down your gross monthly pre-tax income, and multiply by .38%. Then subtract all your reoccurring monthly expenses, such as auto loans, credit cards, student loans, and installment loans. This amount will give you the maximum monthly mortgage payment you can qualify for.
Step 3. Review your credit reports and scores.
Mortgage lenders review your credit reports and scores with the three major credit agencies, Trans Union, Experian, and Equifax.
Credit is a standard part of the home buying process in the State of Kansas. You can review your credit before you apply for a loan. Having good scores improves your chances of qualifying for a home loan. And it could also help you secure a lower mortgage rate.
You can get a free copy of your credit reports by visiting AnnualCreditReport.com. You will have to pay a small fee to obtain your scores with each bureau, usually around $20 per score. If you receive your scores from a different source, ensure they are FICO scores, not the Vantage scores.
Step 4. Determine the best type of home loan.
On our website, you'll find an in-depth review of the different types of mortgage loans that are available. Here's a summary of your options:
There are a variety of loan options available on a mortgage. The most common are fixed-rate and adjustable-rate mortgages. With a fixed-rate mortgage, the interest rate remains the same for the life of the loan. Having a fixed-rate can be helpful in budgeting, as it is easy to plan for a monthly payment. An adjustable-rate mortgage has an interest rate that may change over the life of the loan, depending on the market conditions. An adjustable can be helpful if interest rates drop but can also result in higher monthly payments if rates rise.
Several loan programs are available. Such as Conventional and Jumbo loans, and other loan options include government-backed loans like FHA, USDA, and VA loans. Working with a qualified mortgage advisor is essential to find the best loan option for your individual needs.
Step 5. Get pre-approved.
You can skip this step if you plan to make a cash offer on a home. But like most home buyers, you need a loan to complete your home purchase. A mortgage pre-approval would be the next logical step in the State of Kansas home buying process.
Mortgage pre-approval is a process by which a borrower is pre-approved for a mortgage loan before finding a home. This process lets the borrower know how much they can afford and shows the seller that the buyer is serious about purchasing the property. The pre-approval process typically takes a few days and consists of submitting basic information.
Step 6. Find a realtor.
Working with a realtor is the best way to buy a home in the State of Kansas. They are experienced in the process and can help you get the best deal possible. The seller usually pays the real estate agent's commission, so there is no reason to go it alone. If you need a realtor, we can help refer you to some of the top realtors in the local area; just ask your Loan Officer. They can also help you find the right home for your needs and budget. Here are some of the things a realtor can do for you:
Help you find the right home within your budget
Negotiate the purchase price
Guide you through the home buying process
Coordinate inspections and other required paperwork
Provide referrals for movers and home inspection
Step 7. Start shopping for a house.
When you're ready to start shopping for a home in the State of Kansas, there are a few things you should do to prepare. First, list what you're looking for in a home. This could include the size of the house, number of bedrooms and bathrooms, the type of neighborhood, the price range, and so on.
Once you have your must-haves and pre-approval letter, it's time to start looking for homes. Start by driving around your desired neighborhoods and note which homes catch your eye. Then, look at those homes online and see if they meet your criteria. If they do, make an appointment to see the house in person.
Step 8. Make an offer on a home.
When you've found the home you want to buy, your next step is to make an offer. Making an offer is a formal proposal from you to the seller, stating the price and terms you're willing to pay for the house. You and your realtor should base your offer on comparable sales, or "comps." These are similar properties that have been sold recently in the same area. Consider current market conditions when making an offer. For instance, are you in a sellers' market, a buyers' market, or somewhere in between? Remember, the seller's asking price might be realistic or inflated.
Step 9. Have the home inspected.
You're not required to have an inspection when buying a home in the State of Kansas. However, a home inspection is vital to the home buying process. By having a home inspection, you can get a better idea of the property's condition and what repairs are required. It is important to choose a qualified inspector who inspect all aspects of the property, from the roof to the foundation. Having a home inspection makes you feel confident that you are making a wise investment in your future.
Step 10. Get home insurance.
When buying a home, it is essential to also obtain home insurance. Home insurance will protect your home from fire, theft, or other disasters. It is also necessary to have insurance if someone is injured on your property. Home insurance can be expensive in the State of Kansas, but it is worth it to have peace of mind.
Mortgage lenders usually require the first year's premium to be paid at closing. Be sure to compare rates and policies from different insurers to find the best coverage for your needs.
Step 11. Underwriting your loan.
Underwriting is verifying and assessing a loan applicant's financial qualifications and credit history to determine the risk involved in extending a loan. Lenders use underwriting to ensure that they are not extending credit to borrowers who may not be able to repay the loan, which could lead to defaults and losses. The underwriter will analyze the borrower's income, assets, debts, and credit history to determine if the borrower meets the lender's minimum standards for issuing a loan. Once you receive the "clear to close" from underwriting, you will receive the Closing Disclosure (CD). The CD must be signed at least 3-days before closing and include the final amount needed for closing.
Step 12. Closing on your new home.
Closing is the final step in the State of Kansas home buying process. The closing, or settlement, is the process of finalizing the purchase of a home. The closing includes signing the paperwork, transferring funds, and getting the keys to your new home. It's a busy and exciting time, and you'll want to ensure you're well prepared for it.
Do you Need a Mortgage Loan?
Metropolitan Mortgage has been in business since 1997, and we have assisted more than 10,000 families in financing their homes in the Midwest. If you are looking for a mortgage company in Overland Park and the greater Kansas City metropolitan area, we can help. Metropolitan Mortgage offers mortgage programs in the states of Kansas and Missouri.
If you have any mortgage-related questions or are ready to move forward, you can view our rates online, obtain a customized instant rate quote, or apply directly from our website.