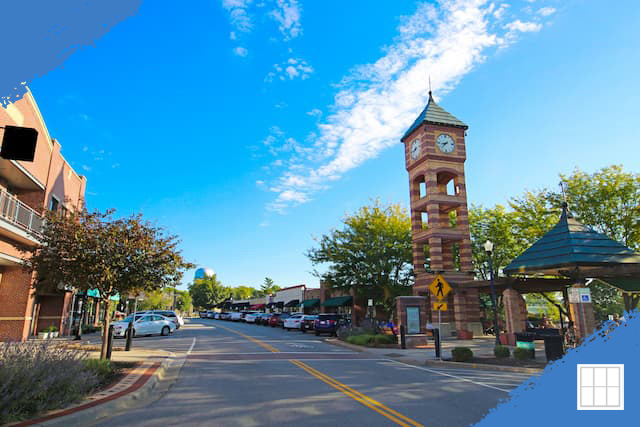 Reasons Why Buying a Home in Overland Park is the Best Place To Be
Are you thinking of buying a home in Overland Park, Kansas? Buying a home is probably the biggest single purchase you'll ever make, and making a sound decision is paramount for your investment. Luckily, we've compiled all the relevant real estate market updates to help you make an informed decision.
This home buying guide includes the latest market trends, data, and developments that are super helpful and relevant to anyone looking to buy a home in Overland Park, fully updated for 2022. It will help you understand the current market better before buying a house there.
Why Buy a Home in Overland Park?
Overland Park is part of the Kansas Metropolitan area in Johnson County. Kansas City features various places you can buy a home, live, or work, and Overland Park is one of the best places to be.
The location is recognized nationally with a low crime rate, strong corporate presence, excellent schools, and various attractions like the Overland Park Arboretum and Botanical Gardens, Downtown Overland Park, and the Deanna Rose Children's Farmstead.
Overland Park features art scenes such as the Nerman Museum of Contemporary Art and the Autumn & Art at Bradley Fair, an annual festival that displays local art, food, music, and many other fun performances. The area also boasts several great neighborhoods within the city limits, including Oxford Mills, The Wilderness, and Hawthorne Place.
Buying a Home in Overland Park, Kansas: A 2022 Market Update
Is purchasing a home in Overland Park on your 2022 agenda? Then perhaps you might be ready to jump into the current real estate market trends. When buying a single family home in 2022, the top most important things you should know include:
The median home price.
The housing inventory.
Interest rates.
The typical listing time on the real estate market per multiple listing service (heartland mls).
The data collected by the Kansas City Regional Association of Realtors showed the median sales price of a home in Johnson County was at $411,197 as of June 2022, a percentage increase of about 10.4%. Meanwhile, the median local home sales price increase in Overland Park is no exception.
Overland Park, KS school district rankings
Here's another problem: the housing inventory is tight, and there's stiff competition among home buyers. As a result, there's a supply vs. demand imbalance. The housing market is "red hot," with prices increasing over the past year, and forecasted that home prices will continue to climb.
Here's an in-depth look at the four key topics you need to know before investing in a home in Overland Park – the median home price, housing inventory, listing time, and mortgage interest rates.
Home for sale in Overland Park, KS – listing information
The Median Home Price is at $411,197 as of Mid 2022
If you currently live in Johnson County or anywhere around the Kansas Metropolitan area, for that matter, then you might have noticed that there has been a home price increase over the past year. Kansas City has experienced a rapid price increase in home-price appreciation, and Overland Park is no different.
So, how much will it cost to buy a typical home in Overland Park in 2022? The median listing price stands at $411,197 as of June 2022, as stated by the Kansas City Regional Association of Realtors. (The median housing price is the midpoint of pricing in the market.)
The Kansas City Regional Association of Realtors data also indicates that Johnson County has seen a median local home sales price increase by about 10.4% as of June 2022. The median home price is forecasted to increase throughout the rest of 2022.
However, the median home price increase means that if you're purchasing a home in Overland Park now, you'll encounter increased housing costs than someone who bought it last year. With the expected rise, any home buyer who decides to put off their home-buying plans until 2023 might encounter higher home prices should the rates and inventory remain low.
The Housing Inventory Is Still Tight Across Johnson County, Including Overland Park
A tight inventory in the real estate market means more buyers than houses. The shortage of housing supply continues to affect various parts of Kansas state, including Overland Park.
According to a First American Financial study, Kansas City was among the top five housing markets that experienced the most significant year-over-year affordability decline. This decline was the first time in over two years, since January 2019. The study indicates a 16.5% increase in nominal house prices and a 4.3% decline in household income as of March 2022 compared to the previous year.
Tight inventory has dramatically contributed to the rise in home prices across Johnson County. Anything priced below the $500,000 mark is almost impossible to find when buying a home in Overland Park.
Generally, a six-month supply of homes indicates that the real estate market is balanced. The market is supposed to be neither the buyer's nor the seller's market, but rather a "neutral" market. The housing supply becomes a seller's market when it falls under that level. On the other hand, more housing supply makes more of a buyer's market.
With the decreasing housing supply inventory in Overland Park, there's less to choose from, meaning the prices could go higher as we head into 2023. As a result, now might be a great time to dive into the real estate market before the prices rise even higher.
Bidding Wars: Typical Home Listing Goes Under Contract Fairly Fast
According to the Kansas City Regional Association of Realtors data in May 2022, homes are going under contract within 19 days of being in the market. The houses are selling for about 4% over the original listing price, which means that a typical home listed will go under contract reasonably fast.
The average home listed in Overland Park and across Johnson County does not take long to sell because there are many bids from prospective buyers. If you're planning on buying a home, you might want to move quickly. Present a strong offer on a home when the right house comes along.
Since homes are being sold quickly in the Overland Park area, you should be ready to move fast. Consider saving enough money for a deposit to help you remain a competitive buyer.
Mortgage Rates in Overland Park Are Still Rock-Bottom
Before buying a home in Overland Park or anywhere in the Kansas City housing market, consider the mortgage interest rate you can secure. The interest rate you lock in will play a key role in how much you'll pay for your mortgage in the long run. The lower the rate you secure, the more affordable the mortgage.
Bottom line: The housing bubble in the real estate market is a confluence of various factors, including low-interest rates, low housing inventory, and high demand. Because of the low housing inventory, homes sell above their original listing price and the market value. On the other hand, low-interest rates are also driving up the demand.
Do You Need a Mortgage in Overland Park, Kansas? Let Us Help You!
If you're ready to invest in the housing market and want mortgage financing, we can help. Metropolitan Mortgage Corporation are local mortgage lenders offering competitive pricing on different mortgage programs. Apply today and get started with your mortgage application. We can also help you find a highly ranked and trusted real estate agent. Make it your best move! (registered trademark)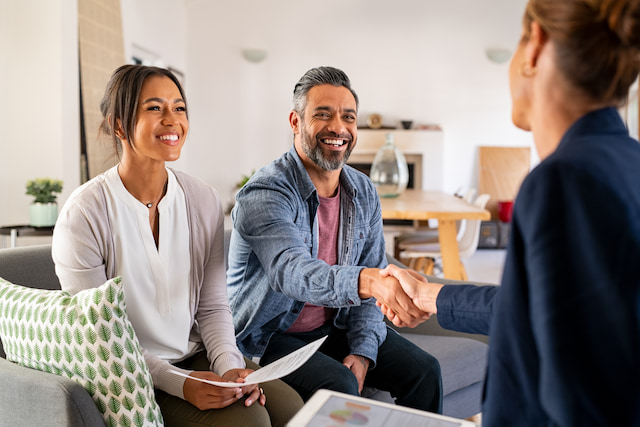 Information independently reviewed and verified – deemed reliable – Copyright 2022