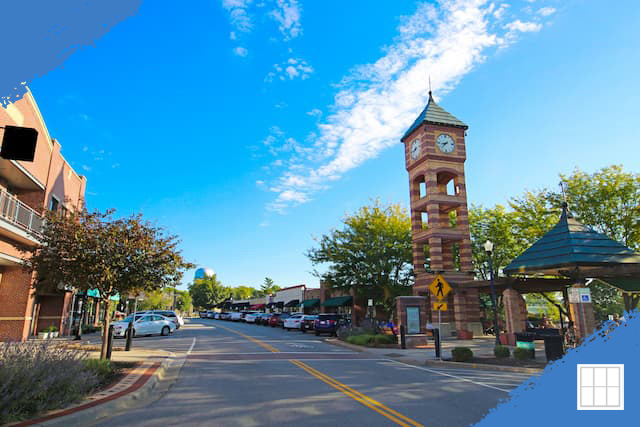 Buying a home in Overland Park, Kansas: The Perfect Place
Introduction
Are you considering buying a home in Overland Park, Kansas? Purchasing a home is a significant decision, and making an informed choice is essential for a successful investment. To assist you in making the right decision, we've compiled all the relevant real estate market updates for 2023. This comprehensive home-buying guide will provide you with valuable insights into the current market trends, data, and developments in Overland Park.
Why Choose Overland Park?
Overland Park, located in Johnson County and part of the Kansas Metropolitan area, is undeniably one of the best places to buy a home. There are several compelling reasons why Overland Park stands out as an excellent choice:
Safe and Vibrant Community: Overland Park boasts a low crime rate, providing a safe and secure environment for residents and their families.
Strong Corporate Presence: The area is home to various thriving businesses, offering ample job opportunities and economic stability.
Attractions and Green Spaces: The city features several attractions, including the picturesque Overland Park Arboretum and Botanical Gardens, the vibrant Downtown Overland Park, and the family-friendly Deanna Rose Children's Farmstead.
Art and Culture Scene: Art enthusiasts will appreciate the Nerman Museum of Contemporary Art and the annual Autumn & Art at Bradley Fair festival, which showcases local art, food, music, and performances.
Great Neighborhoods: Overland Park is home to a variety of fantastic neighborhoods, such as Oxford Mills, The Wilderness, and Hawthorne Place, each offering its unique charm.
A 2023 Market Update
If you plan to buy a home in Overland Park in 2023, it's essential to be aware of the current real estate market trends. Here are the key factors you should consider:
Median Home Price:
As of July 2023, the median home price in Johnson County is $514,144, showing a notable increase of approximately 6.3%. Overland Park, being part of Johnson County, has experienced a similar rise in median home prices.
While this means that homes are currently more expensive than they were a year ago, experts predict that prices will continue to rise throughout 2023. Therefore, if you're planning to buy a home in Overland Park, it might be advantageous to act sooner rather than later to avoid potentially higher costs.
Housing Inventory:
The housing inventory in Overland Park and across Johnson County is tight, resulting in strong competition among buyers. This demand-supply imbalance has led to a "red hot" housing market, where prices have seen a significant surge in the past year.
Finding homes priced below $500,000 has become challenging due to the limited supply. Currently, the market favors sellers, but buyers may benefit from this situation by acting quickly and securing a property before prices escalate further.
Listing Time and Bidding Wars:
Homes listed for sale in Overland Park are going under contract within an average of 31 days, highlighting the intense competition among prospective buyers. Bidding wars have become common, with homes often selling for about 2.6% above the original listing price.
To increase your chances of securing a home in this competitive market, it's crucial to act decisively and be prepared to present a strong offer when you find the right property.
Mortgage Interest Rates:
One of the appealing factors of the current market is the low mortgage interest rates. While mortgage rates have risen from their previous lows, they are still relatively favorable compared to historical averages. Securing a competitive interest rate remains crucial as it can significantly impact the affordability of your mortgage in the long run. Despite the slight increase in rates, this remains a favorable time to invest in the housing market, as rates continue to be relatively attractive compared to previous years.
Conclusion
In conclusion, Overland Park, Kansas, is an exceptional place to buy a home, offering a safe and vibrant community, excellent schools, attractive attractions, and various beautiful neighborhoods. However, it's essential to consider the current market conditions, such as rising home prices and tight inventory.
If you're ready to make a move, now might be the perfect time to dive into the real estate market in Overland Park. With competitive mortgage programs available, take advantage of the rock-bottom interest rates and secure your dream home before prices continue to climb.
At Metropolitan Mortgage Corporation, we're dedicated to helping you find the right mortgage financing for your needs. Our local mortgage lenders offer competitive pricing, and we can also connect you with trusted real estate agents to guide you through the home-buying process. Make your best move and start your journey to homeownership in Overland Park today!