Mortgage payments are a huge chunk of your monthly budget and one of the biggest costs homeowners have. But you don't have to break the bank or feel overwhelmed because of mortgage lending and refinancing options in Shawnee. We know that it can seem impossible to reduce this expense, but with some smart money steps, you can get there!
Refinance your Home Loan in Shawnee
The first step on the path to lower your mortgage payment is refinancing. You may think that it means taking out a new loan, but that is not the case. It's easy to assume that the process of refinancing and getting a Shawnee mortgage lender will be too much work, but it really isn't when you work with us.
There's a good chance that you're paying more interest on your mortgage than you need to — and you might not even know it. Refinancing is the process of taking out a new mortgage for your property with a lower interest rate and better terms.
You can refinance your current home whenever you want. In Shawnee, home loan refinancing can be a smart financial move, even if you're not underwater on your mortgage. The process can have a significant impact on your financial bottom line and that's why you'll want to be careful when searching for Shawnee mortgage brokers.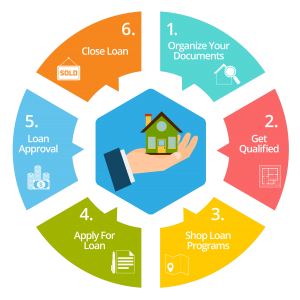 Conventional Loans
If you're looking for a way to finance large purchases like a home, you might want to consider a conventional loan. However, before signing on the dotted line, there are some aspects of taking out these loans that you should consider.
For a conventional loan, the following is a list of requirements that must be met in Kansas City, Missouri. Be sure to ask your lender for specific requirements in your area when applying for a conventional loan in Kansas City. 
Credit Score
Your credit score will have a big impact on whether or not your loan is approved. As much as it can vary from lender to lender, the average range for this requirement is from 680 to 690.
Money Down
A cash down payment is typically required to qualify for a conventional loan in Kansas City. The average range accepted for this requirement is 3.5 percent to 20 percent.
Debt-to-Income Ratio
Your debt-to-income ratio is the amount of money you owe divided by how much you make. For most conventional loans, you will need to keep this ratio under 43 percent.
Income
Your income will determine how much money you can put towards your loan. The average range accepted for a conventional loan in Kansas City is from $50,000 to $80,000.
Credit Cards
Each new credit card you receive will add to your debt-to-income ratio. The average range accepted for this requirement is 1 percent to 2 percent.
Bankruptcy/Foreclosure
If you've recently filed bankruptcy or foreclosure, your lender may consider this as a negative credit event. A loan in Kansas City will typically require three years of consecutive payments before this can be excluded from your credit history.
RUN CALCULATIONS ON OUR FREE MOBILE APP
Our free mobile app ("Loan Pro") allows clients to run mortgage payments on the go. With Loan Pro, clients select can from all mortgage products. They can run USDA loans, FHA loans, VA loans, Conventional loans and Jumbo loan calculations.The payments include; Homeowners Insurance, Property Taxes, and Mortgage Insurance (MI)! Do you know of another app that can do that?
If you're still unsure of which mortgage loan program is right for you, try our built-in Loan Genie matching tool. Or contact a Shawnee Loan Officer today.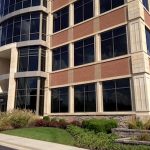 Contact our Shawnee, KS Loan Officer today!
What are you waiting for? You're just one step away from living in your dream home. Begin your loan process today!  Contact us online or Call a Loan Officer (913) 642-8300 in Shawnee to receive a free, personalized rate quote from a mortgage lenders you can trust. Take a minute and apply below: