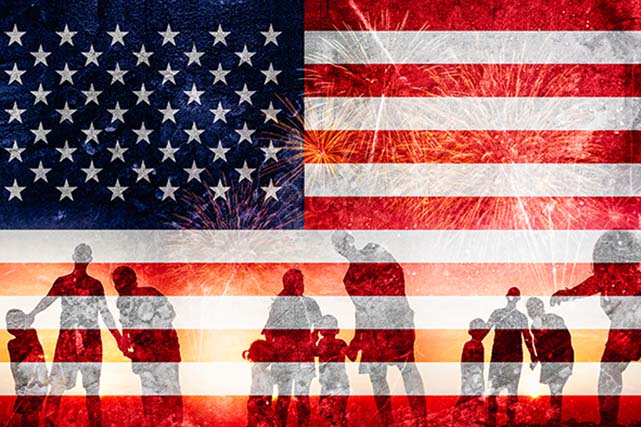 A Comprehensive Guide to Obtaining a VA Home Loan
If you're an eligible veteran or active-duty personnel looking to finance your dream home, a VA loan provides an excellent opportunity. Backed by the federal government and available through lenders nationwide, VA loans offer attractive fixed-rate options, often requiring little to no down payment. Additionally, these loans are known for their flexibility in credit score requirements. In this article, we will provide a step-by-step guide to help you navigate the process of obtaining a VA home loan successfully.
Find a VA-Approved Lender
Begin by researching and identifying mortgage lenders that participate in the VA loan program. Take your time to compare interest rates, closing costs, and discount points offered by different lenders. Consulting with a loan officer will help you determine the required documents and the loan amount you qualify for.
Obtain a Certificate of Eligibility (COE)
To proceed with a VA mortgage, you need a Certificate of Eligibility (COE), which confirms your initial eligibility for the loan. You can obtain the COE through the eBenefits portal on the VA.gov website or by reaching out to the VA directly. The COE application process may require specific documents such as government-issued identification, financial information (W-2s, pay stubs, bank statements), and military-related documents based on your status.
Get Preapproved for a VA Loan
Obtaining preapproval for a VA loan demonstrates your seriousness to sellers and establishes your creditworthiness. Preapproval provides an estimate of the loan amount a lender is willing to offer, serving as a crucial initial step. Remember that preapproval does not guarantee the mortgage; additional documentation and property appraisal will be necessary to finalize the loan.
Find a Suitable Home
Collaborate with a real estate agent who understands the nuances of VA loans, especially those experienced in assisting military members. These veteran-friendly agents can help you identify homes that align with your needs while maximizing your VA loan benefits.
Sign a Purchase and Sale Agreement
Craft a strong offer and negotiation strategy with the guidance of your agent. Once your offer is accepted, sign a purchase and sale agreement with the seller. Ensure contingencies are included, such as securing financing within a specified timeframe, determining earnest money requirements, and the option to conduct a home inspection. Negotiating VA closing cost coverage by the seller is also worth considering.
Undergo a VA Home Appraisal and Inspection
A VA-approved appraiser will assess the property's value and ensure it meets the VA's Minimum Property Requirements (MPRs). Additionally, consider arranging a home inspection to thoroughly assess the property's condition. This step allows you to gain a comprehensive understanding of the property and negotiate repairs with the seller, if necessary.
Complete the Mortgage Underwriting Process
Your lender's underwriters will review additional documentation to evaluate your loan eligibility. This may include proof of income, assets, and other financial documents. If all requirements are met, you will receive clearance to proceed with the loan.
Close on Your New Home
During the closing, you'll sign the necessary documents that confirm your understanding and agreement to the loan terms. Before the scheduled closing, you will receive a closing disclosure that outlines the final closing costs. These costs typically include a funding fee, which varies between 1.5% and 3.3% of the loan amount. Exceptions apply for surviving spouses and veterans with service-connected disabilities who may be exempt from the funding fee. Conduct a final walkthrough of the property and, upon signing all the documents, receive the keys to your new home.
Fulfill VA Loan Requirements
To be approved for a VA mortgage, you must meet certain eligibility criteria. This includes intending to use the home as your primary residence and occupying it within 60 days after closing. You must also demonstrate sufficient income and maintain an acceptable debt-to-income ratio (DTI). While there is no specific minimum credit score requirement, lenders typically prefer a credit score of 620 or higher.
VA Loan Process vs. Other Loan Types
The VA loan process may take slightly longer than conventional loans due to additional documentation requirements during the appraisal and inspection stages. However, borrowers who qualify for a VA loan can potentially secure more favorable terms compared to conventional mortgages or FHA loans.
Conclusion:
Obtaining a VA home loan involves a systematic process that offers numerous benefits for eligible veterans and active-duty personnel. By following the step-by-step guide outlined in this article and meeting the VA loan requirements, you can successfully navigate the process and enjoy the advantages of a VA loan, such as favorable terms and flexible credit score requirements.
Frequently Asked Questions About Buying a House with a VA Home Loan
Question 1: What is a Certificate of Eligibility (COE)?
Answer: A Certificate of Eligibility (COE) serves as proof that you meet the VA's eligibility requirements for a mortgage. You can obtain a COE by applying through the VA eBenefits online portal, seeking assistance from your mortgage lender, or applying via mail.
Question 2: Does a VA loan require a home inspection?
Answer: The VA does not mandate a home inspection nor impose specific requirements on home inspections. However, it is strongly recommended that you conduct a thorough home inspection. This step is crucial in ensuring the safety and suitability of the property you intend to purchase. Skipping a home inspection is not advisable.
Please note that these FAQs provide general information, and it is important to consult with professionals, such as VA loan specialists and real estate agents, for personalized guidance throughout the home-buying process.