FHA Loan Kansas City
Looking for a FHA Loan in Kansas or Missouri? Then look no further, we are a Kansas City Mortgage Lender that specializes in FHA financing. FHA Loans are insured by the Federal Housing Administration (FHA). FHA loans are designed to help low to moderate-income borrowers who are unable to make a large down payment. FHA loans have been helping Kansas City home buyers since 1934, whether the first loan or their fourth. We are a Kansas City Mortgage Lender offering FHA Home Loans locally since 1997.
What to Look for in the Best FHA Lenders
The benefits of choosing an FHA Loan
They typically help first time home buyer kansas, seniors, or others with credit limitations. The benefits are:
Offer a mortgage interest rate
Flexible loans for a lower credit score
Offers a low down payment home loans
Owner Occupied residences only
7 Benefits of FHA Home Loans You Might Not Know About
Kansas and Missouri FHA Loan Requirements: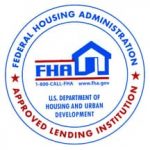 The minimum down monthly payment requirements
An FHA loan in allows you to finance up to 96.5% of the appraised value in Kansas and Missouri. In fact, the 3.5% down payment requirement can come from a gift or a grant, which makes FHA loans attractive for first-time home buyers in Kansas City.
2021 Maximum FHA Loan Amount for Kansas and Missouri :
In summary, the maximum FHA mortgage amounts for Kansas City:
$389,850 loan amount for a one-family property
$499,050 loan amount for a two-family property
$603,250 loan amount for a three-family property
$749,700 loan amount for a four-family property
FHA Maximum Loan Amount Lookup
The minimum credit score for an FHA Loan
The minimum FICO score is 640, this is based upon the middle FICO score of the three credit bureaus (Experian, Trans Union and Equifax).
Fixed Rate FHA Home Loan
Metropolitan Mortgage offers FHA loans as 30-year and 15-year fixed rate mortgage options. Both FHA loan terms offer the same interest rate stability. However, with the shorter FHA loan term comes higher monthly payments. Giving you a faster way to build up home equity. As a result, you can use this higher equity as a down payment when you move to your next home.
What to Know About FHA vs Conventional Loans
Adjustable FHA Home Loan
An FHA adjustable rate mortgage (ARM) home loan lets homeowners in Kansas City, MO pay a low introductory interest rate for the first few years, resulting in a low loan payment. In most cases, these types of FHA loans are best for shorter terms of ownership.
See todays mortgage rates Kansas City
FHA Streamline Refinance
Streamline refinance refers to the refinance of an existing FHA mortgage requiring limited borrower credit documentation and underwriting. This FHA refinance is available under credit qualifying and non-credit qualifying options. "Streamline refinance" refers only to the amount of documentation and underwriting that the lender must perform, and does not mean that there are no costs involved in the transaction.
The basic requirements of an FHA refinance are:
The mortgage to be refinanced must already be FHA insured.
The mortgage to be refinanced must be current (not delinquent).
The refinance results in a net tangible benefit to the borrower. The definition of net tangible benefit varies based on the type of loan being refinanced, and the interest rate and/or term of the new loan.
Cash in excess of $500 may not be taken out on mortgages refinanced using the FHA mortgage refinance process.
Kansas City Lenders may offer these refinances in several ways. Some lenders offer "no cost" refinance (actually, no out-of-pocket expenses to the borrower) by charging a higher mortgage rate of interest on the new loan than if the borrower financed or paid the closing costs in cash. From this premium, the lender pays any closing costs that are incurred on the transaction. FHA does not allow lenders to include closing costs in the new mortgage amount of a streamline refinance.
Investment properties (properties which the borrower does not occupy as his or her principal residence) may only be refinanced without an appraisal.
10 Things You Should Know About FHA Loans
Other Popular Loan Options:
Explore all the Loan Options that are available
Have Questions? Speak with a Loan Officer in our Kansas City or Overland Park location today at 913.642.8300. Interested in FHA loans Missouri or FHA loans Kansas? Click the link below to apply online:
**Metropolitan Mortgage Corporation in Overland Park is not affiliated with or acting on behalf of or at the direction of FHA, VA, USDA or the Federal Government.