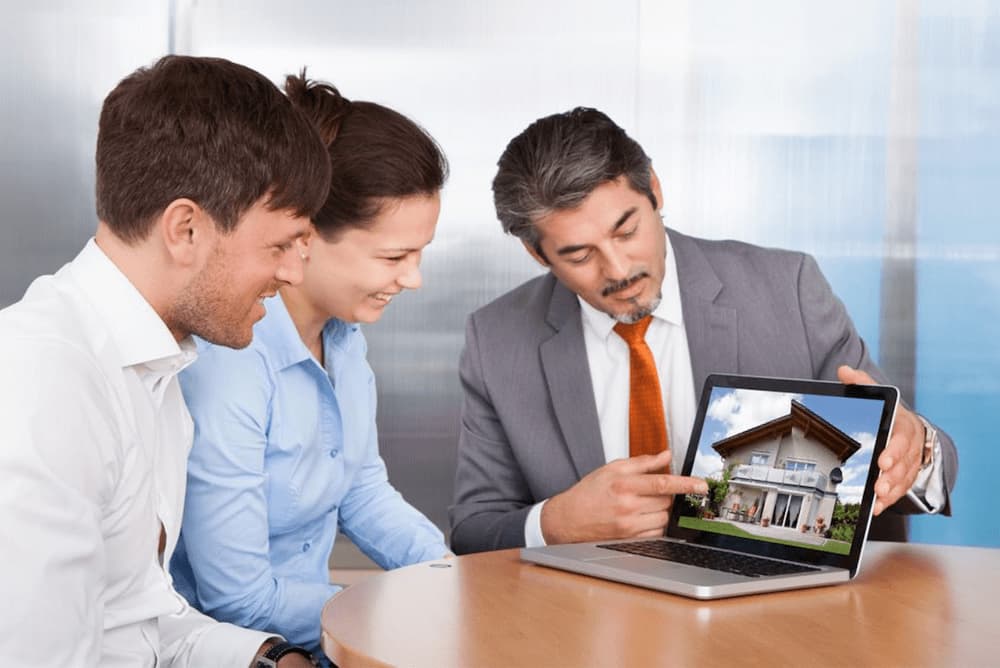 How to Get the Best Deal on Your New Home
Insider Tips to Getting the Best Deal on Your New Home
So, you've decided to put down roots in Kansas City – smart move! So, how do you get the best deal on your new home? We will show you!
Kansas City has a booming economy, is rich in culture, and has plenty of things for the whole family to enjoy. Best of all? The housing costs.
Did you know you can buy a four-bedroom, 2,300 square foot house for $250,000?
You can. In fact, you may even be able to get the price even lower.
How? We're going to fill you in below.
We're giving you a mortgage lenders guide for getting the lowest price on your brand-new home.
Know the Facts
Sixty-five percent of U.S. homeowners have a mortgage. This means, that 65% of homeowners borrowed the money to pay for their house from a lender.
A mortgage lender specifically handles this type of loan. While your bank may have a mortgage department, Karen the Teller isn't loaning you money on the branch's behalf.
In general, when people refer to "the bank," they mean the institution holding their mortgage loan.
There are also other financial institutions other than banks which loan money for mortgages. After the Housing Crisis of 2008, potential homebuyers became skeptical of borrowing from traditional banks. They turned to direct mortgage lenders instead.
Find a Kansas City Mortgage Lender
The first step in your home buying process is to find a mortgage lender. Yes, even before you find a real estate agent.
Finding a reputable mortgage lender accomplishes many things. First, they'll explain the different loan products available to you. These will include:
Finding the perfect Kansas City mortgage lender can mean the difference of tens of thousands of dollars. They'll explain in detail the loans above as well as suggest what your best option is after reviewing your credit and income information.
A good lending agent will explain any grant programs, first-time homebuyer programs, and other options like for special down payments you may qualify for.
Get Pre-Approved
After you selected the mortgage lender, the Loan Officer will prepare a mortgage pre-approval letter. This entails submitting basic information to find the loan product which best suits your needs based on their suggestions.
They'll work hard to get you a loan they know is within your means to pay back. They also may be able to lock you into an overland park mortgage rate.
During this step, the lender will tell you an amount you're approved for. You'll still have to go through the underwriting process once you find a house you wish to buy. But, this important step will tell you what's in your price range and what the lender will ultimately approve.
Find a Kansas City Real Estate Agent
After you're pre-approved, take the documentation to a Kansas City real estate agent. This will help them find houses in your price range.
Because you're pre-approved, sellers will be more inclined to accept your offer. This is because they know you already have a loan amount in place. You only need to get it finalized through underwriting.
If you choose the right real estate agent, they may be able to negotiate the price down from the seller. They'll know things to look for which can depreciate the home's value.
They will suggest you get a home inspection, which will be your biggest bargaining chip thus far. The home inspector may find the roof or HVAC needs replacing soon.
With this info, the agent can go to the seller and present the inspector's findings. They may be able to get a few thousand taken off asking price or have the seller repair it before closing.
Either way, this step can save you money.
Ask the Seller to Handle Closing Costs
Your agent can ask in your purchase offer for the seller to pay closing costs. These fees can run you anywhere from 3-5% of the sales price of the home. For a $200,000 house, this equates to $6,000-10,000.
That's a huge savings! Note that not all sellers will agree to pay the closing costs. But, it never hurts to try.
Consider a Fixer-Upper
Over the last few years, young homebuyers have flocked to fixer-upper homes thanks to the enormous popularity of HGTV's lineup. Yes, those shows are staged and not exactly true to real life. But, their impact on the fixer-upper buying boom is as real as it gets.
Buying a fixer-upper isn't for everybody. Some loans may not even allow for it. But, if you can swing it and you're willing to do the work yourself – or at least hire your own contractors – it may be an option.
You'll buy a home that's in disrepair then renovate and remodel it to make it your own. The price of these homes is usually much lower than market value. But, you can end up spending a great deal to get it to your standards.
Look Into New Construction
Buying new construction may be another option to save you money on your mortgage. Depending on the neighborhood or area you're looking, you may find a great deal.
Sometimes a builder erects homes in a brand new planned community before they're sold. The houses may sit, empty, for quite some time. The builder then starts reducing the prices to get the houses off their books.
Make sure you speak with your mortgage lender about this option. You want to ensure there are no limitations to the loan product you're applying for.
Buy During Off-Peak Season
In general, sellers put their houses up for sale in the spring. This allows a young family to be able to get all their ducks in a row through the summer. Because the summer is the hottest time (no pun intended) to buy real estate, housing prices are higher.
Sellers start to reduce their price in the fall. In Kansas City, they drop an average of 6%. By January, homes in the area will be 8.3% less than when they hit the market.
This means the winter – particularly January – is the best time to buy a house in Kansas City.
Time to Find the Right Kansas City Mortgage Lenders for You
Buying a new home may leave you feeling intimidated. At times, you may even get frustrated. That's why choosing the right Kansas City mortgage lenders for you is important.
Metropolitan Mortgage Corporation should be your first stop in your search for the perfect lender. It likely will be your last.
Start your process today by filling out our online application. One of our advisors is standing by to help get you into a Kansas City home.