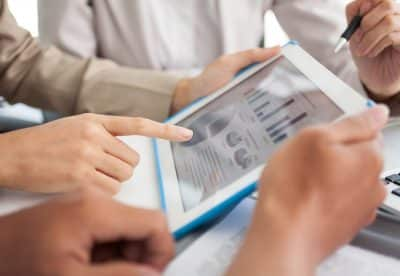 How Long Should It Take To Refinance My Home?
There are many reasons why you might decide it's time to refinance your home. Financially, it makes a lot of sense. Things change over time, including your credit score and perhaps your payment and work history. It can take years for these changes to really benefit you personally, but once you're deemed a safe bet by creditors, the sky's the limit. Getting insights into the refinance process, the average timeline it takes, and anticipated outcomes will simplify your refinance journey. As you plan to talk to a mortgage broker in Kansas City, here are a few tips that can help you conclude refinance faster.
How Long It Takes
Refinancing your mortgage means replacing the current loan with a new one that may have a different set of terms. These new terms may include;
New interest rate
Revising the loan payment term
Removing Private Mortgage Insurance
Cash-out
Removing someone from the loan
Change in the monthly payments required to service the loan
The funds from the refinance can settle your original mortgage. A refinance can typically take between 30 days or less to close. However, it's difficult to tell the exact length because of different factors that control the refinance process. For instance, third parties, inspections, and appraisals may delay the process. Also, the refinance may take shorter or longer, depending on property size and value and the complexity of your finances.
Why Do People Opt for Refinance?
Individuals go for a mortgage refinance for a couple of reasons, including;
To change interest rates or loan terms:
If the current interest rates are lower than what you're paying for your mortgage, you may consider taking advantage of the situation. This case applies, especially to individuals having difficulties making their monthly payments. You can opt for a mortgage refinance to lower current payments.
Receive cash-out :
A cash-out can enable you to build equity on your property when you service your loan balance. Equity refers to the percentage of the cash value that you own in your mortgage-financed home. You accept terms for a higher loan principal where you can use the remainder for a cash-out refinance. The money from cash-out is available for almost anything you may want to do, including carrying repairs and servicing credit card debt.
How Do You Plan For the Refinance Process?
As you plan for the refinance process, here're things you can do to shorten the refinance process time.
Ensure you qualify:
Have a picture of what you expect from the refinance before applying. Find more information about your intended refinance and whether you are eligible.
Prepare Documents:
The lender will ask for several documents, including the two most recent W-2s, pay stubs, bank statements, to ascertain your bank accounts, among others. Have these documents at hand to make the process smooth.
Be ready for appraisal:
You need a refinance appraisal before completing the process. It helps the lender to establish that you're not going for more than what your home is worth. The time that a refinance takes is approximately 45 days. If you're planning to refinance, you can learn more at Metropolitan Mortgage Corporation. 
Metropolitan Mortgage Corporation
7381 W 133rd St #200
Overland Park KS 66213
(913) 642-8300
Social accounts