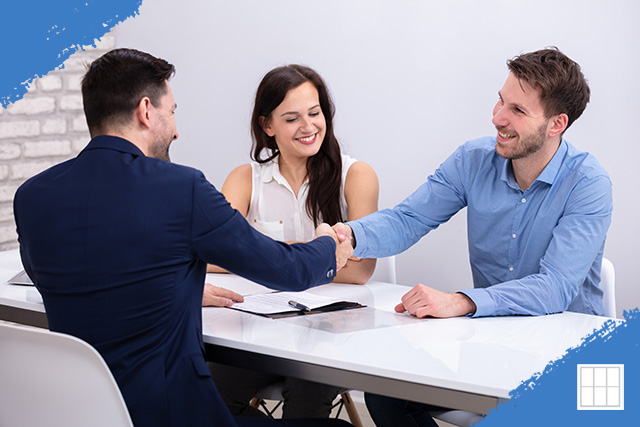 A Beginner's Guide to Choosing a Loan Officer in Kansas City
Choosing a loan officer is a crucial step in the home buying or refinancing process. A good loan officer can guide you through the process, offer valuable insights, and provide financial solutions that fit your needs. On the other hand, a bad loan officer can create unnecessary stress, waste your time, and put your financial future at risk. In this guide, we'll explore the key factors to consider when choosing a loan officer in Kansas City.
Section 1: Understand What a Loan Officer Does
Before we dive into the process of choosing a loan officer, let's define what a loan officer does. A loan officer is a financial professional who works with clients to help them obtain loans for purchasing or refinancing a property. Loan officers work for banks, credit unions, or mortgage companies and provide various types of loans, such as fixed-rate, adjustable-rate, FHA, VA, and jumbo loans.
Section 2: Look for Credentials and Experience
When choosing a loan officer, it's important to look for someone with the proper credentials and experience. In Kansas City, loan officers must be licensed by the state and pass a national exam. You can verify a loan officer's license by checking with the National Mortgage Licensing System and Registry.
Additionally, it's essential to look for loan officers with experience in the type of loan you need. For example, if you're a first-time homebuyer, look for a loan officer who specializes in FHA loans. If you're refinancing, look for a loan officer who has experience with refinancing mortgages.
Section 3: Check for Online Reviews and Testimonials
One of the best ways to evaluate a loan officer is to check for online reviews and testimonials. Search for the loan officer's name on Google or social media platforms to see what their previous clients have to say about their experience. You can also check the loan officer's website or the lender's website for reviews or testimonials.
However, it's important to take online reviews with a grain of salt. Not all reviews are genuine, and some may be biased or manipulated. Use your best judgment and look for consistent patterns in the reviews.
Section 4: Evaluate Communication Skills
A good loan officer should be an effective communicator who can explain complex financial concepts in simple terms. During your initial consultation with a loan officer, pay attention to their communication skills. Do they listen to your needs and answer your questions clearly? Can they explain the loan process in a way that's easy to understand? Do they respond promptly to your emails or phone calls?
If you feel like the loan officer is not communicating effectively, it's a red flag that they may not be the right fit for you.
Section 5: Compare Rates and Fees
When choosing a loan officer, it's important to compare rates and fees. Different lenders and loan officers may offer different rates and fees, so it's important to shop around and get multiple quotes. Be sure to compare the Annual Percentage Rate (APR), which includes both the interest rate and the fees, to get an accurate comparison.
However, it's important to remember that the lowest rate doesn't always mean the best deal. You should also consider the loan officer's experience, communication skills, and reputation when making your decision.
Section 6: Trust Your Gut
At the end of the day, choosing a loan officer is a personal decision. You should trust your gut and choose a loan officer who you feel comfortable working with. If you have a good rapport with the loan officer and feel like they have your best interests in mind, then that's who you should choose.
Looking for a Loan Officer in Kansas or Missouri?
If you have any questions about mortgages, or are you ready to apply to purchase a home? Metropolitan Mortgage can help; we are a local mortgage company serving the entire state of Missouri and Kansas. We offer many mortgage programs to buyers in the Midwest and have been doing so since 1997.