Welcome To Metropolitan Mortgage Corporation – Mortgage Lenders Serving Florissant, MO.
In Florissant, the 30-year fixed mortgage rate ranges between 3.13% and 3.14%. Due to Covid-19 and its impact, interest rates in Florissant are at a historic low, and this is the best time to refinance or apply for any type of mortgage you may be seeking. But before you choose a mortgage loan, make sure you choose the best Florissant mortgage lenders.
Fun Fact: In 2020, Metropolitan Mortgage Corporation came out on top among the Florissant mortgage lenders in Missouri after finishing 10th in 2019. This is a solid testimony on the lender that the people trusted most during the most uncertain times.
Services We Offer In Florissant, Missouri
Looking To Settle In Missouri?
In business since 1996, Metropolitan Mortgage Corporation is an experienced, honest, and transparent lender serving Florissant, Missouri. They offer unique home loan programs that make home-buying stress-free. Besides streamlining the application process, the company is committed to ensuring a smooth and stress-free application process.
Our Main Milestones
Recipients of 2020 Five Star Award.
High Reach Nationwide.
Excellent customer service.
Offers an online loan pre-approval.
Conventional, jumbo, and government-backed loans.
Looking to buy a home in Florissant?
Metropolitan Mortgage Corporation
7280 NW 87th Terrace Suite 200
Kansas City, MO 64153
1 (855) 313-2480
RUN CALCULATIONS ON OUR FREE MOBILE APP
Our free mobile app ("Loan Pro") allows clients to run mortgage payments on the go. With Loan Pro, clients select can from all mortgage products. They can run USDA loans, FHA loans, VA loans, Conventional loans and Jumbo loan calculations. The payments include; Homeowners Insurance, Property Taxes, and Mortgage Insurance (MI)! Do you know of another app that can do that?
If you're still unsure of which mortgage loan program is right for you, try our built-in Loan Genie matching tool. Or contact a Florissant Loan Officer today.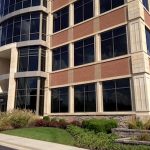 Contact our Florissant, MO Loan Officer today!
What are you waiting for? You're just one step away from living in your dream home. Begin your loan process today!  Contact us online or Call a Loan Officer (913) 642-8300 to receive a free, personalized rate quote from Florissant mortgage lenders you can trust. Take a minute and apply below: