Welcome To Metropolitan Mortgage Corporation – Mortgage Lenders Serving Grandview, MO.
If you are considering purchasing a home in Grandview, Missouri, then you are not alone. A majority of Missouri's 6.1 million residents own their homes, according to the U.S. Census Bureau. The Grandview city real estate market has a competitive price point and is flourishing due to affordable living costs and big-city amenities; a Consumer Financial Protection Bureau's Consumer Credit Panel report shows mortgage is growing from 2018. Metropolitan Mortgage Corporation has worked on the list of the most reliable mortgage lender packages in Grandview, Missouri, to offer you the best mortgage loans.
Services We Offer In Grandview, Missouri
Before you decide to buy a house in Grandview or choose a mortgage broker, make sure your mortgage answers all your questions. Whether you are a first-time buyer or a seasoned Pro, we will always listen to you and guide you about everything about the loan. Finding the right loan involves considering your needs, finances, and history to help you choose the right loan for you. Here we will guide you through the best mortgage loans in your area.
Looking To Settle In Grandview, Missouri?
Home interest rates in Missouri range from 2.38%-4%. The average interest rate in Missouri is 2.95% which is fixed for a 30 years conforming mortgage. To get the best rates on your mortgage in Missouri, there's no one more reliable and affordable than us at Metropolitan Mortgage Corporation. We at Metropolitan Mortgage Corporation have been Grandview mortgage lenders since 1997. Our hard work has made us proud recipients of the 2020 Five Star Award. Our company specializes in helping first-time buyers with a low down payment. We offer top notch customer satisfaction, pre-approval loans, and calculators to help customers run monthly payment scenarios.
Our Main Milestones & Best Of The Best Features
Recipients of 2020 Five Star Award.
High Reach Nationwide.
Excellent customer service.
Offers an online loan pre-approval.
Conventional, jumbo, and government-backed loans.
Looking to buy a home in Grandview?
Metropolitan Mortgage Corporation
7280 NW 87th Terrace Suite 200
Kansas City, MO 64153
1 (855) 313-2480
RUN CALCULATIONS ON OUR FREE MOBILE APP
Our free mobile app ("Loan Pro") allows clients to run mortgage payments on the go. With Loan Pro, clients select can from all mortgage products. They can run USDA loans, FHA loans, VA loans, Conventional loans and Jumbo loan calculations. The payments include; Homeowners Insurance, Property Taxes, and Mortgage Insurance (MI)! Do you know of another app that can do that?
If you're still unsure of which mortgage loan program is right for you, try our built-in Loan Genie matching tool. Or contact a Grandview Loan Officer today.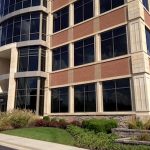 Contact our Grandview, MO Loan Officer today!
What are you waiting for? You're just one step away from living in your dream home. Begin your loan process today!  Contact us online or Call a Loan Officer (913) 642-8300 in Grandview to receive a free, personalized rate quote from Grandview mortgage lenders you can trust. Take a minute and apply below: