Welcome To Metropolitan Mortgage Corporation – Mortgage Lenders Serving Columbia, MO.
For decades, we have served the residents of Columbia, Missouri, by providing potential homeowners with our experts whenever they're interested in buying a home. Our vast knowledge about the real estate market in Missouri allows us to find some of the most suitable units and offers for our clients, streamlining the closing process on any home for them.
We've also had experience guiding clients looking to venture into a jumbo loan by providing them with the necessary information and opportunity they need to acquire larger-priced homes in the market. In addition, we work hand-in-hand with some of the most preferred service providers in the industry to create an exquisite mortgage experience for every homebuyer and real estate investor that turns to us for help.
Services We Offer In Columbia, Missouri
Some of the services we offer include:
Looking to buy a home in Columbia?
Metropolitan Mortgage Corporation
7280 NW 87th Terrace Suite 200
Kansas City, MO 64153
(855) 313-2480
RUN CALCULATIONS ON OUR FREE MOBILE APP
Our free mobile app ("Loan Pro") allows clients to run mortgage payments on the go. With Loan Pro, clients select can from all mortgage products. They can run USDA loans, FHA loans, VA loans, Conventional loans and Jumbo loan calculations. The payments include; Homeowners Insurance, Property Taxes, and Mortgage Insurance (MI)! Do you know of another app that can do that?
If you're still unsure of which mortgage loan program is right for you, try our built-in Loan Genie matching tool. Or contact a Columbia Loan Officer today.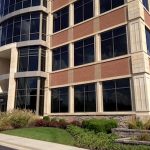 Contact our Columbia, MO Loan Officer today!
What are you waiting for? You're just one step away from living in your dream home. Begin your loan process today!  Contact us online or Call a Loan Officer (913) 642-8300 in Columbia to receive a free, personalized rate quote from Columbia mortgage lenders you can trust. Take a minute and apply below: