MORTGAGE LENDING SERVICES IN LEAWOOD, KS
With more than two decades of experience, first-time home buyers can rest assured knowing they'll get the best mortgage rates. Located in the heart of Leawood, KS – Metropolitan Mortgage is a Kansas City Mortgage Lender dedicated to guiding potential homeowners through the home buying process and all of the challenges that accompany it. Our office is locally-owned-and-operated and our employees value honesty, integrity, and service. Our mission is to provide every homeowner with a wonderful experience by making the whole process as simple as possible. From conventional home loans to FHA mortgage home loans to USDA home loans, a Loan Officer is here to answer your questions and help you choose the right loan.
PURCHASING A NEW HOME SHOULD BE AN EXCITING, STRESS-FREE EXPERIENCE
It doesn't matter if you're a first-time home buyer working with a realtor or an experienced homeowner, purchasing a new home in Leawood, KS can be a stressful process. Bypass the headache and let a loan officer help you out. We promise every customer who comes through our door a hassle-free, and ultimately wonderful experience. Not to mention, a mortgage lender that closes on time.
We provide a wide range of home loan options in Leawood, so first-time buyers are guaranteed to find a great home loan with low-interest rates and affordable monthly mortgage payments.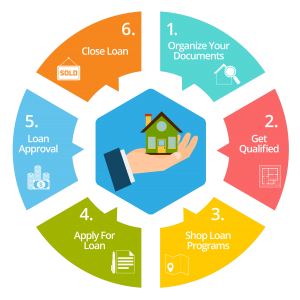 NAVIGATE THE MORTGAGE PROCESS WITH EASE
For first time buyers, knowing which types of loans to look for can seem overwhelming. Differences in mortgage rates or seemingly insignificant terms can leave homebuyers spending more money in the long run.
Instead of flailing in the wind, let one of our mortgage loan officer help navigate you through each loan option that's available. That way, we can find the best loan for your specific situation. Metropolitan Mortgage serves the Leawood, KS area and makes the entire loan process a breeze by helping potential buyers obtain the best terms on a fixed rate mortgage or adjustable rate mortgage. In addition to guiding buyers through the home purchase process, we prioritize obtaining the lowest closing costs on your credit report–so there won't be any surprises after closing on your new home.
WORK WITH A TRUSTED HOUSING LENDER IN LEAWOOD
We are a lender that pride ourselves on providing exceptional customer service. That's why we work with the best third-party loan providers in the industry. This allows your Loan Officer to find the best loan options available to meet your individual needs, making the loan process much easier.
CHECK OUT OUR RATINGS
Don't just take our word for it. A significant portion of our Leawood business comes from referrals–check our ratings! From the realtor, title company, financial advisor, all the way down to the insurance agents, we provide every client with the highest level of customer service. Here are some client reviews on their Loan Officer.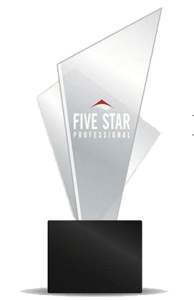 Your "Best Interest" is Our Top Priority
In March 2020, our Leawood, KS Loan Officer received the coveted Five Star Award and was featured in Forbes Magazine. Award winners represent fewer than five percent of mortgage professionals in the Kansas City metro area.
We're passionate about helping the needs of first-time homebuyers, and it shows. With our five-star ratings across Google, Yelp, and Zillow, we've helped more than 10,000 families in the Leawod, KS area find and finance their home purchase.
FIRST-TIME HOME BUYER LENDER
Leawood's quality of life and reasonable home prices attract many first-time home buyers. Our Kansas City-based company is staffed with experienced loan officers who are trained to help applicants through the entire process of purchasing their first home.
FIND THE RIGHT MORTGAGE LOAN PROGRAM FOR YOUR NEEDS
Kansas City interest rates are at an all-time low–which means now is the time to get your dream home. Worried about paperwork? Don't be. Our Leawood Loan Officer we make it a point to schedule meetings or discuss over the phone –eliminating confusion and making the entire process smoother and speedier for both parties.
CREATE A PERSONALIZED AMORTIZATION SCHEDULE
Our online mortgage amortization schedule makes figuring out your monthly payments easier than ever. With the mortgage calculator amortization schedule, Leawood, KS clients can figure out how much of their payment will go toward the principal (the total amount of money borrowed) and how much will go toward the interest. First-time home buyers can also use the tool to create an amortization table print-out for their loan. To use the amortization calculator, just enter the mortgage amount, the term in years, and the interest rate and the start date. It's as simple as that!
Need help? Contact a Loan Officer
BUY A HOME WITH A JUMBO MORTGAGE LOAN
Depending on your financial situation, a jumbo loan can help you pay off your mortgage faster. This loan, often reserved for higher-priced homes, requires a larger down payment and a higher quality of credit history from applicants. (Usually, the minimum down payment for a jumbo loans is 20 percent of the purchase price.) Borrowers with stable employment, a larger down payment, and a great credit score are perfect candidates for a jumbo home loans. Speak with a Loan Officer in Leawood to see if a Jumbo loan is for you.
MULTIPLE LOAN TERMS 

AVAILABLE
Metropolitan Mortgage is a lender that offers both 30-year, 25-year, 20-year, 15-year and 10-year fixed-rate options for homebuyers looking to purchase or refinance in Leawood. While both options offer a guaranteed rate, shorter loan terms require higher payments. On the upside, higher monthly payments give home buyers the chance to build equity, which can be used as a down payment for their next home purchase.
RUN CALCULATIONS ON OUR FREE MOBILE APP
Our free mobile app ("Loan Pro") allows clients to run mortgage payments on the go. With Loan Pro, clients select can from all mortgage products and run USDA loans, FHA loans, VA loans, Conventional loans and Jumbo loan calculations that includes Homeowners association dues (HOA), the monthly Mortgage Insurance (MI), Homeowners Insurance and Property Taxes! Do you know of another app that can do that?
If you're still unsure of which mortgage loan program is right for you, try our built-in Loan Genie matching tool or contact a Leawood Loan Officer.
Contact our Leawood Loan Officer today!
What are you waiting for? You're just one step away from living in your dream home. Begin your loan process today!  Contact us online or Call a Loan Officer (913) 642-8300 in Leawood to receive a free, personalized rate quote from a mortgage lenders you can trust. Take a minute and apply below: