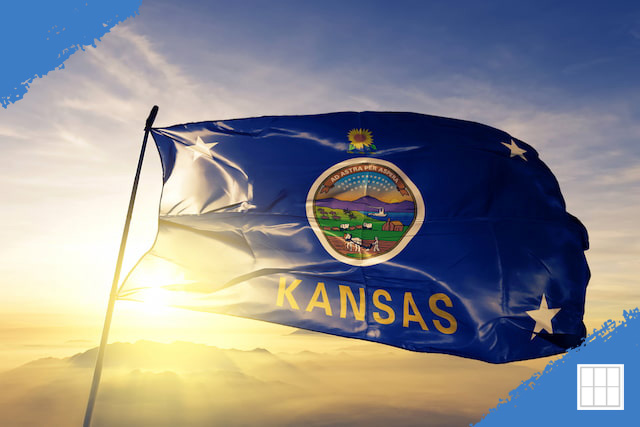 The Top 8 Best Neighborhoods In Overland Park, Kansas
Overland Park is on the northeastern side of Kansas and is currently ranked number #7 in the USA by Money Magazine. Its low cost of living and crime rate ensures a very attractive and safe environment. Overland's population is just under 200,000 individuals. It has excellent nightlife and upscale shopping areas.
Overland Park also has some fabulous neighborhoods with the best social amenities. One of the best things is that you can always find a good home that will suit your needs. The mortgage lender overland park is also available to help purchase a new home. Here are some of the best neighborhoods you can consider getting a home in.
Blue Valley
Blue Valley is one of the most popular Overland Park neighborhoods. It is ideal for anyone who can afford a home with the median price range of about $395,000.
It is also Overland Park's public unified school district headquarters. Blue Valley has about 35 schools meaning it is a perfect area for anyone with kids.
It is also located in the southeast and east-central of Johnson County, Kansas. Blue Valley covers 91 square miles of Overland Park, including the Stilwell and Leawood regions, all present in Kansas City (KS).
If you compare Blue Valley to the rest of the country, you will find that its cost of living is about 15.0% lower than average. Its low cost of living means that the area is among the best.
Blue Valley also enjoys a positive employment growth rate. Its unemployment rate stands at about 2.9%, while the entire USA's growth rate is 6.0%.
Deer Creek
Deer creek is a gated community in Overland Park. For anyone needing a private and secluded neighborhood, Deer Creek is ideal. It provides easy access to dining, shopping, and entertainment areas.
Deer Creek is in an area with nicely planned developments that provides about 45 acres of the meandering Creek and fabulous wooded rolling hills.
It provides a relaxed and private atmosphere where you can enjoy life's beauty. The region ensures you can enjoy luxury living. Students also have easy access to the Blue Valley School District.
Lionsgate
Lionsgate is one of the nicest neighborhoods in Overland Park, KS. The premier neighborhood features a Jack Nicklaus golf course.
You will enjoy lush scenery with the best experiences and amenities at the golf course. It offers a wide range of social events, a great poolside relaxation area, and an excellent place to golf. Life at Lionsgate is exciting and fun.
Lionsgate's residents enjoy an excellent area for taking walks with family, lots of shopping, and fitness areas. The region is ideal for a family. You can find spacious and stunning homes from $400k to millions.
The residents of Lionsgate have easy access to social amenities. Entertainment, shopping, and the finest dining areas are within reach. The homes look incredible, and the students go to the Blue Valley School District.
Green Meadows
Green Meadows is also an excellent neighborhood in Overland Park. It has some of the best social amenities and happy walk trails for you and your dog.
The neighborhood has scenic bike and hike paths in the lush Green Meadow landscape. The median price for homes in the area is about $425,000.
Residents in Green Meadows get to enjoy Green Meadows Park. The park ensures the residents can have excellent hike and bike trails. Green Meadows also hosts several restaurants, cafes, and grocery stores.
Some of the schools children attend include Blue Valley High School, Blue Valley Middle School, and Stanley Elementary School.
Nottingham Forest South
Nottingham Forest South has some of the best homes in Overland Park, Kansas. You get the best three-bedrooms, townhomes/condos, and single-family homes.
Nottingham Forest South has one of the friendliest communities that you and your family can enjoy. The community has a neighborhood exercise trail, clubhouse, and pool. The Blue Valley School District also serves Nottingham Forest South.
Students attend Blue Valley Northwest High School, Harmony Middle School, and Harmony Elementary School. Nottingham Forest South is an excellent location to stay with your family. The Nicklaus Golf Club and St Andrews Golf Club are also nearby.
Wellington Park
Wellington Park is among the best neighborhoods in Overland Park, KS. It provides its residents with a family-friendly environment.
The area has four main sections: Wellington Park Carriage Hills, Wellington Park Parkside, Wellington Park Hunters Glen, and Wellington Park Carriage Place.
Wellington Park residents attend the Blue Valley District School. The students mostly go to Blue Valley West High School, Lakewood Middle School, and Sunset Ridge Elementary School. The elementary school is near the neighborhood.
Homeowners in the region enjoy nature trails, a large pool, clubhouse, playground, and two tennis courts. The community started in the 1990s and currently has about 430 homes. The residents in the area live harmoniously. It has an e-Neighbors group that helps the residents to have better communication.
Hampton Place
Residents in Hampton place get to enjoy a family-friendly, well-maintained, clean, and quiet environment. Hampton Place is one of the most serene neighborhoods in Overland Park, Kansas. It is a dream place where you can raise a family.
Residents in the area have their kids go to the award-winning Blue Valley School District. Students go to Blue Valley North High School, Prairie Star Middle School, and Sunrise Point Elementary School.
The region has some gorgeous homes for $300k and above. The neighborhood is also one of the safest and sought-after in Overland Park. It is a perfect place to retire and raise your children.
Homes in Hampton Place provide security, quality construction, beauty, and an incredible investment. The area is close to almost all the social amenities you and your family need. You can enjoy easy access to a pool, casual and fine dining areas, and a golf course.
It also has an e-Neighbor where all the neighbors have a chance to communicate. The streets have beautiful and mature trees that make the area incredible.
Ironhorse
Ironhorse has one of the best Golf Clubs in the region. The area has a well-maintained public course that offers a driving range, golf club amenities, lessons, and 18-hole golf. The community also provides the best site to learn and play golf.
Students in the community attend school in the Blue Valley School District. Students go to Blue Valley North High School, Prairie Star Middle School, and Sunrise Point Elementary School. The community also offers gorgeous homes and a perfect place to take walks.
Some of the area's key highlights include;
Sense of community
Safe at night
Well-kept yards
A quiet neighborhood
Friendly neighbors
Walkable grocery stores and restaurants
Pet friendly
Family-friendly
Why Choose Overland Park, Kansas
The neighborhoods in Overland Park, Kansas, are some of the best in the US. It offers one of the safest places you and your family can live. The cost of living in Overland Park is lower compared to other regions. It also capitalizes on a community-oriented and family-friendly area.
It has several social amenities and parks that ensure the area is one of the best places to live. Overland Park, Kansas, also has an excellent corporate presence that encourages low employment rates. Its serene environment guarantees it is a perfect place to buy a home.
At Metropolitan Mortgage Corporation, we are ready to help you with your home buying or mortgage refinancing journey. We make mortgages in Overland Park simple. We also have unique loan programs that ensure your home buying experience is stress-free.