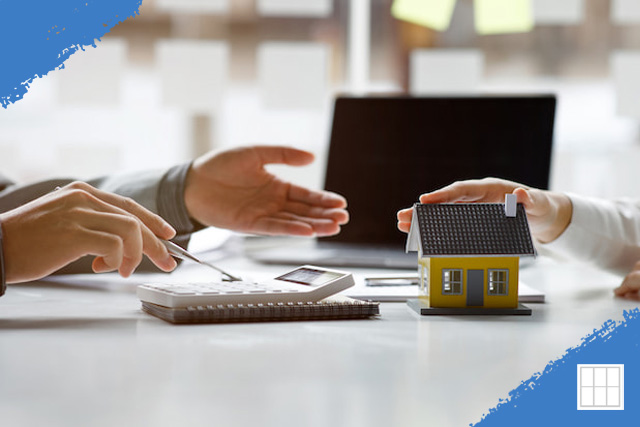 Overland Park Mortgage Lender: Tips for Finding the Best Local Lender
If you are looking for a mortgage lender in Overland Park, KS, and want to find exactly what you need with your loan, we've got you covered! With these tips, it will be easier than you think.
Research Online
To get started, you should do some research online. For example, use Google or Bing to search for "Overland Park mortgage lender." Then look through the results and see which names come up more than once. These are likely some of the best local mortgage lenders in Overland Park.
Check Reviews
Check out reviews for these companies on sites like Yelp or Angie's List. You can also see what other customers have said about them by searching for their names on Facebook or LinkedIn. This will give you an idea of what people think about their service and whether they were satisfied with the experience.
Look for a Lender That's Familiar With the Overland Park Market
When searching for a mortgage lender in Overland Park, KS, go for one familiar with the local market. A local mortgage lender will know about the area's housing market. Including which neighborhoods are hot right now and which might be better avoided due to rising prices or crime issues. They'll also know local zoning codes and building restrictions that could affect your ability to build on property you own within city limits. If you're looking at purchasing land outside city limits, they'll know what permits you'll need from local authorities to build there successfully.
Compare Fees of the Mortgage Lender
Before choosing a mortgage lender, ensure they are transparent about their fees. Get all of their prices in writing and ask about hidden costs. For example, some lenders charge application fees even if they don't give you a loan; others charge payments from the start. Know what you'll pay before signing up.
Look at Several Options
When looking for a lender in Overland Park, consider more than just price when comparing options. Make sure each candidate offers competitive rates, but also look at other factors such as customer service and communication style before making your decision. This way, you can find someone who fits your lifestyle and personality so that you'll enjoy working with them through buying a home in Overland Park, Kansas or refinancing your current home loan.
Visit Local Lenders in Person
There's no substitute for actually visiting your local mortgage lender in person and meeting with someone face-to-face. This way, you can get a feel for what type of business they run, how professional they are, and whether their office is clean and organized (or messy).
Consider Specialists vs. Generalists
Some lenders specialize in certain types of loans, such as jumbo loans or VA mortgages. This can be helpful because they have more experience with these types of loans and may be able to offer better rates and terms than generalists. However, if you're unsure what kind of loan you'll need, it might be better to go with a generalist who has experience with different types of loans and can guide you through the process.
Confirm They Can Loan the Money
You might think that this should go without saying, but some mortgage lenders aren't able to loan money themselves — they match borrowers up with other lenders who can do so. So make sure that whoever you hire has access to funds before signing anything.
See If the Lender Can Help You Improve Your Situation
The mortgage process can be daunting, but finding a lender who understands your needs will help you feel more comfortable. If this person has experience helping people buy homes, can they assist with situations like yours? Do they know what they're doing?
Choose a Lender With Competitive Rates
When looking for a local mortgage lender in Overland Park, you want to compare their rates and fees against other lenders' offerings. You'll also want to consider whether they offer discounts or incentives, such as lower rates for paying off your loan early or an automatic payment program that reduces your monthly payments by adding additional months to your loan term.
Get a Pre-Approval Letter Before House Hunting
Once you've found a lender with competitive rates, get pre-approved for an amount slightly higher than what you think your mortgage will be so that you'll have room for negotiation when house shopping. It also gives sellers peace of mind knowing that you're serious about buying their home because they know there's no risk in accepting offers from buyers who haven't been approved yet.
Understand Your Credit Score Is Important Too
Your credit score is essential in determining your interest rate and ability to get approved for a loan. So make sure you understand how your credit score works and what it means for your mortgage. You can get a free copy of your credit report from each of the three major credit bureaus (Equifax, Experian, and Trans Union) by visiting AnnualCreditReport.com. If you have any inquiries or disputes on your report, it's helpful to know about them before applying for a mortgage.
Be Prepared For Extra Fees and Expenses
Even if you find the right local lender, extra fees may be associated with getting an FHA-insured mortgage loan and having them act as your servicer. These may include application, processing, underwriting, or closing costs (usually paid by the buyer). So make sure you understand what you'll be paying for so there aren't any surprises when it comes time to sign on the dotted line!
Talk To Friends, Family, and Colleagues About Their Mortgages
Ask people who have recently purchased a home about their experiences with local lenders. You can ask them about their overall experience with the process and whether they had any issues during or after the transaction. You should also ask if they would recommend their lender to others looking for help buying a home in Overland Park or elsewhere in the Kansas City metro.
Don't Be Afraid To Walk Away From A Bad Deal If You Don't Feel Right About It
If you are a homeowner, you know how important it is to find the right local mortgage lender. After all, your home is likely the most valuable asset that you own.
Therefore, finding a lender who will treat you fairly and honestly is critical. If you don't feel comfortable with a particular lender, it's best to walk away and look for another option. You don't want to end up with an unfavorable deal that will cost you money and stress down the road.
Takeaway
Getting a mortgage lender in Overland Park, KS, can be challenging and time-consuming. Even if you are a homeowner, you may feel unprepared for obtaining a new mortgage. However, the right company can make all the difference in making this process easier and less stressful.
Metropolitan Mortgage Corporation is a locally owned and operated mortgage lender providing quality loans to Kansas City residents over the years. When you work with us, you can be sure that we will do everything to help you obtain the financing that meets your needs and goals.
Whether you are looking to purchase your first home or refinance an existing home loan, we can help with your financing needs. So contact us today for a mortgage quote, and let's discuss your most suitable options.